Since 1999 we've built a community where women can comfortably share their history about their insecurities and needs, a place where we like to call home. We've extensively worked on creating an alternative for women who feared going under the knife for breast augmentation. Our natural supplement, infused with 13 essential herbs and vitamins has paved the way for women to take an alternative route to painful and scar created surgeries. Over the years, we've helped women achieve their desired bust size with the help of our product and award-winning customer service. Not only have we helped in a sensitive area, but we have been blessed to report their experience with clearer skin, painless cramps, and happier moods.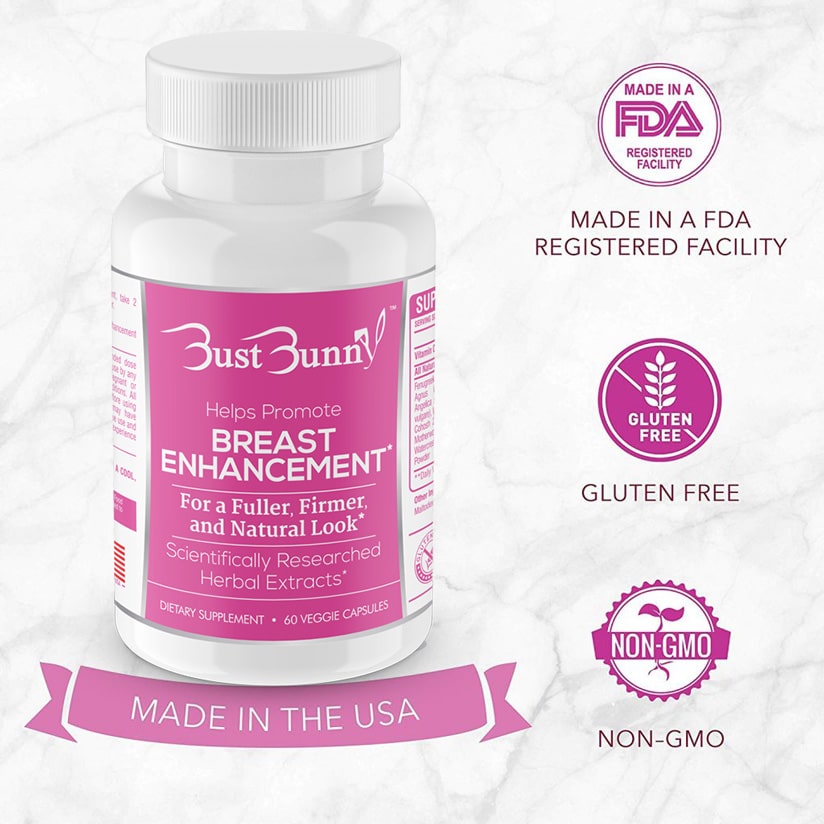 Bust Bunny is a scientifically researched breast enhancement made out of veggie capsules also created as a natural breast lift formula. Women choose Bust Bunny for an increase in breast size, firmness, and fullness with zero additives and fillers. Our ingredients are found in nature, not in laboratories. These herbs have been shown to demonstrate success whilst keeping women of all ages protected all at once. A lot of ladies don't have the means of shelling out thousands of dollars in improving their chests, but it's nevertheless necessary for them. Breast enhancement supplements are considerably more affordable, and you can get the outcome you're searching for. There are plenty of risks that are included in breast augmentations, for example; the implants deflating, shifting, or leaking. With Bust Bunny Capsules, your natural breasts increase with your own tissue in a steady way.
OUR MISSION
To make women feel confident about their bodies by providing a more natural alternative remedy than surgery.
OUR VISION
To provide a solution that gives women a compound of benefits from just one supplement.
OUR VALUES
Honesty: We believe in 100% transparency when it comes to our products and customers. Customer Service: We value each & every customer and strive to provide the best customer service experience. Trustworthiness: We value your trust in us and will strive to always be a trustworthy merchant to you.
PROUD SPONSOR OF THE NATIONAL ORGANIZATION FOR WOMEN

PROUD SPONSOR OF THE SUSAN G. KOMEN FOUNDATION
FOR BREAST CANCER AWARENESS