Tony Robbins, a great speaker and philanthropist, once said, "In life, you need either inspiration or desperation."
As harsh as this may sound, the truth is that most of us are desperate. We're desperate to succeed. Desperate to be at peace with those around us. Desperate to be happy.
In short, stress, desperation, and anxiety are common to us. But should they define who we are? We don't think so!
Inspiration and motivation can boost your morale, simplify complex ideas and help you find relief.
For instance, if you're feeling uncomfortable about your implants, quotes about breast implant removal can help you embrace natural ways to increase your breast size and love yourself just as you are.
Implants shouldn't suck the life out of you—you can still have bigger and firmer breasts by using natural breast enhancement supplements, following a healthy diet and doing chest exercises.
One of our customers had the following to say regarding our breast enhancement supplements: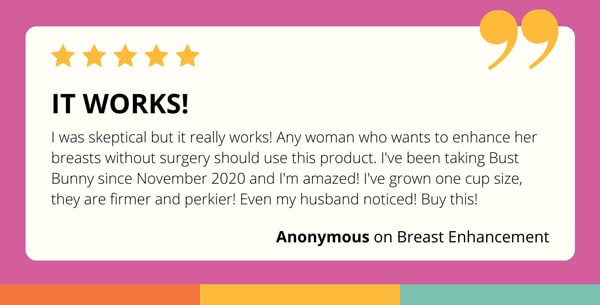 Here, we share 15 quotes on life after breast implant removal from professionals and women who have undergone breast explanation.
1 – Michelle Madrigal on Feeling Healthier After Implant Removal
"A year since removing these toxic bags in my body. Let me tell you..I have never felt so empowered and confident even with my smaller breasts. Clothes fit me better and I am able to move freely." — Michelle Madrigal, Actress-Turned-Transformation Coach
2 -Tara Hopko on Her Journey After Breast Implant Removal
"The outcome of your journey is your reward. The reward is who you become after the storm is over. Being broken is a gift from God, a package you get to slowly unwrap. What you find inside is all up to you." — Tara Hapko, Author of Let Me Get This Off My Chest
3 – Alan Alexander Milne on Believing in Yourself
"You are braver than you believe, stronger than you seem, and smarter than you think." — Alan Alexander Milne, Author of Winnie-the-Pooh Library
4 – Katha Pollitt on Why Women Can Still Be Perfect Without Breast Implants
"If a woman says, I am getting these breast implants to gain self confidence, then I have to ask, What kind of a society do we live in where a woman's self-confidence depends on having a dangerous, expensive and painful operation on a perfectly healthy body?" — Katha Pollitt, Author of four essay collections and two poetry books
5 – Heather Morris on How Her Breast Explant Relieved Her of a Lot of Pain
"Implants were something I thought I wanted when I was younger, and now I don't. It was hard being active with them, because my chest was always sore. It hurt a lot, and I didn't like always being in pain, so they had to go!" — Heather Morris, American actress
6 – Clare Crawley on Her Road to Healing After Breast Implant Removal
"I still feel amazing. And the best thing so far…I had them for five years off and on…my skin feels incredible." — Clare Crawley, TV personality and hair stylist
7 – Maria Kang on "Normalizing an Unnatural Body Standard"
"All the filters, body-altering apps, fillers, and fake body parts will not make you more beautiful than you are right now. You are beautiful. You are enough. You are valued. You are prized." — Maria Kang, Social media influencer
8 – Sia Cooper on Her Implants Potentially "Poisoning" Her
"I can't believe it's been one week. This past week, I've been sore, but have felt incredible. More-so than the last few years. I went from being practically bedridden to having more energy to live.I feel mentally more clear, but still waiting for more on this. Acne is clearing up." — Sia Cooper, Fitness blogger
9 – Chrissy Teigen on Her Recovery Going "So Well"
"I'm getting my boobs out! They've been great to me for many years, but I'm just over it. I'd like to be able to zip a dress in my size [and] lay on my belly with pure comfort! No biggie!" — Chrissy Teigen, Model and TV personality
10 – Tamra Judge on Health Improvement After Breast Implant Removal
"Implants & capsules removed. Feeling tired & a little sore as expected. I'm pretty sure not working out will be the hardest part for me. I know it sounds crazy, but I woke up today with rosy cheeks, no sinus congestion and happy thoughts." — Tamra Judge, Real Housewives of Orange County Alum
11 – Bianca Weintraub on How An Explant Made Her Feel Healthier
"I woke up feeling like it was the first time I'd ever taken a full deep breath. I didn't realize that I hadn't been breathing deeply until I felt how much fuller my breathing felt post-op. My eyes immediately looked whiter and I looked more awake. Inflammation around my eyes went away, and I looked 10 years younger instantaneously." — Bianca Weintraub, Personal trainer
12 – Melissa Rycroft on Feeling Comfortable Days After Her Explant
"It got really hard, and it moved, and it was uncomfortable, so I had to have reconstructive surgery. I feel really good. I have a lot of energy. People keep saying I look refreshed." — Melissa Rycroft, Former Bachelor contestant
13 – Davina Rankin on Implants Being Toxic
"I removed my toxic implants which means no more inflammation, bloating and gut issues. Depression/anxiety and fatigue [are] basically non-existent, energy levels are up also. So much kinder to myself than I ever had been before." — Davina Rankin, Actress and model
14 – Erica Mena On Feeling Sexier After Her Breast Implant Removal
"I literally got rid of everything that was worthless & old. Ready for MY NEW life!" — Erica Mena, Model and former Love & Hip Hop star
15 – Carl Townsend on Healing
"All healing is first a healing of the heart." — Carl Townsend, Author
About Bust Bunny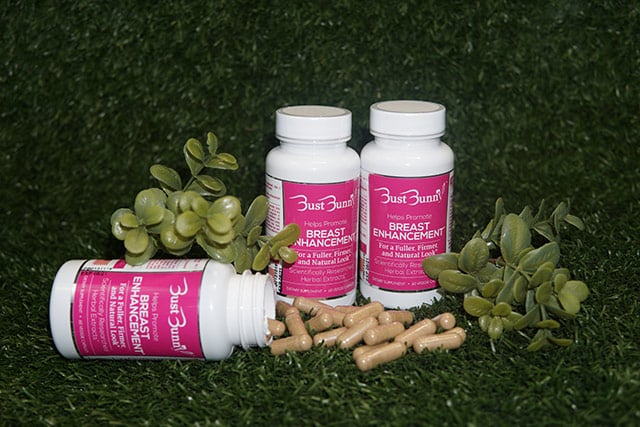 Bust Bunny is a family-run company that specializes in all-natural breast enhancement and hormonal balance supplements.
Our supplements assist women in getting bigger, firmer breasts by speeding up the production of breast tissue, even after breast implant removal. On the other hand, our hormonal balance supplements help women with anxiety, night sweats, moodiness, cramps, and hot flashes.
Before creating Bust Bunny, Shawn researched hundreds of positive and negative reviews and conducted extensive studies on breast enlargement and hormone balance products. After his research, Shawn developed a product to increase customer satisfaction and offer more value.
★★★★★ Very satisfied with the result!!

O M G… I feel compelled to leave a 5 star review. This is amazing! I do not know what is in it but this definitely increased my twin tops in size !!!! I am not kidding!!!! Even my husband noticed! Took me about a month to notice! Will keep taking and see what happens to my shrinking balloons!!!!

— mrs_whitney, USA
Get Your Confidence Back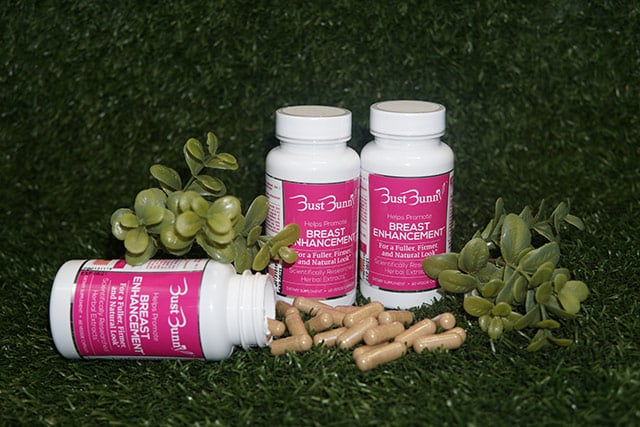 Your breasts provide you with a feeling of self-identity as a woman, symbolizing sexuality and femininity. As a result, it may take you a while to adjust to the way your boobs look and feel after an explant procedure if you haven't prepared for the outcome.
This may be accompanied by many emotions, including restlessness, helplessness, and depression, among other psychological changes.
At Bust Bunny, we can help you overcome the negative emotions after an explant procedure by dealing with the emptiness and sagging of breasts. Our product contains nature's most effective ingredients necessary for breast tissue growth.
Some of the ingredients used in Bust Bunny products include:
Flaxseed
Fennel seed
Fenugreek
Ginger root
Red clover
Vitamin C
Watercress
Bust Bunny will not only help you get fuller, rounder and perkier boobs, but it will also regulate fluctuating hormones and improve your overall health.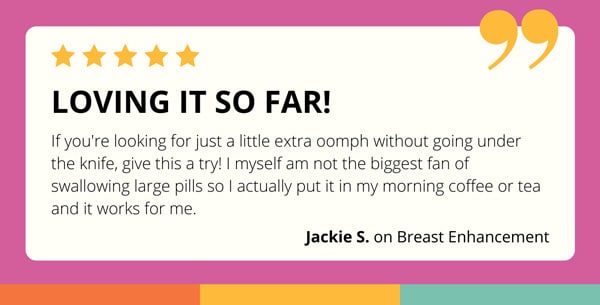 Share on Instagram: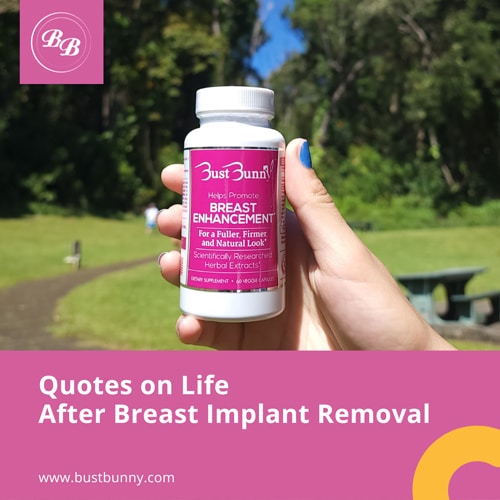 Share on Facebook: