Having a slim waist is something all women strive for. If you have small breasts, however, the feeling you might be having is doubt. How can I get bigger boobs while maintaining my small waist?
As we all know, directing our fat cells (yes, we need them) where we want them to go is downright impossible—especially when you're aiming for larger breasts.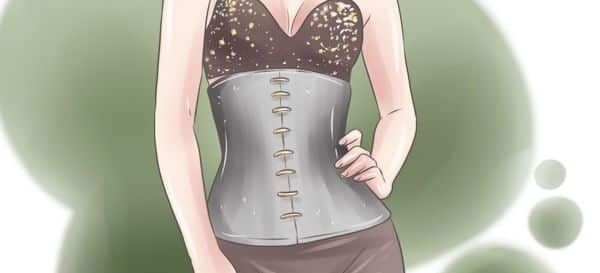 So, how do you get bigger boobs and a small waist? We're here to tell you!
How to Get a Small Waist
One of the best things you can do to get that hourglass figure is to eat healthy. It's not ideal—but the benefits cannot be ignored.
Therefore we suggest you eat protein, follow it up with protein, and then wash it down with more protein.
Proteins are "high-burning" foods which means that you'll burn more fat digesting proteins than other foods. You'll also feel fuller after a protein-packed meal allowing you to forego that desert and get those big boobs you've always wanted while keeping those drop-dead-gorgeous jeans you like to wear.

Speaking of those breasts—if you want larger, fuller, breasts the way to go is through natural breast enhancement (like Bust Bunny!) and not nasty surgeries which can do all sorts of things to mess with your body and prevent you from getting that hourglass figure even if you do get larger breasts in the process. Get started today using coupon code "smallwaistbigboobs" for 10% off or CLICK HERE to have your coupon instantly applied.
Natural breast enhancing pills are jam-packed with protein and protein extracts which facilitate your body's natural hormones which produce larger breasts (estrogen, progesterone, HGH, etc.). So while it's not exactly directing your fat where to go, it's more or less telling your body to produce fats in the places you want them (like your boobs!) and it's 100 percent natural!
Speaking of your diet, it's best not to eat before bed. The midnight snacker is always far more prone to fat buildup in the midsection. That's because when you sleep, your metabolism slows down and your body can't burn off calories as quickly as if you were active.
Additionally, taking Bust Bunny on an empty stomach can better help the absorption of the natural herbs and supplements. So, if you aren't going to eat before bed for something—make it for your boobs!
One of life's big contributors to fat buildup is stress. Stress does all sorts of whacky things to your body and can interfere with the all-natural process of enlarging your breasts with supplements. If you start to feel stress, take a break (or even better, a nap). Your body (and your boobs) will thank you!

There are, of course, exercises to help you maintain (and even enhance) that slammin' waistline while still maintaining your breast-enhancing regimen, and we'll touch on that in a second, but please take the above tips into mind when you decide to take the journey into all-natural breast enhancement. We want healthy fats, but as we all know it's difficult to tell those fats where to go. Follow those steps and you'll get the bust you've always wanted and keep your amazing waistline as well!
What Waist Exercises Should You Be Doing?
While most that come to this site are seeking an all natural way to increase your breast size, we are afterall a women's health site as well. We would be remiss if we left out some exercises to help you maintain or get a slammin' hourglass waistline.
So, let's get started:
Crunches: Crunches, as you probably know, are one of the best ways to tone your abs and stomach while also burning a significant amount of calories. Crunches will get you the furthest when working towards that waist.
"The Russian Twist
:
"
As fun as it sounds, the Russian Twist will give you a smaller, more toned midsection and the cardio aspect of the exercise will burn through those calories.
Cardio, Cardio, and more Cardio
: If you really want that waistline to go along with your beautiful, larger breasts, do 30-60 minutes of cardio per day—and don't skimp! Cardio keeps your whole body healthy while making it easier to maintain and manage your body weight. IT also helps with the calories in vs calories out equation we all strive for. Get up and do some cardio!
There you have it! As you can see it is possible to get larger breasts while maintaining or working towards a slim waistline. All you need to do is read this article and get to work and would you look at that—you've already done one of those.
For helping you get the larger breasts of your dreams start with your first month's supply of Bust Bunny natural breast enhancing supplements today! Use coupon code "smallwaistbigboobs" for 10% off or CLICK HERE to have your coupon instantly applied.