No matter what the event is, every woman wants to have a beautiful chest. Even if you're just lounging around and want to feel good, we have hacks to make your cleavage look fuller and firmer. Both small and big cup sizes can look great if you know how to manipulate how they look. We're not talking about plastic surgery, though. Instead, we're going to list the top ten cleavage hacks that can make your chest look good in any bra, outfit, and costume. If you have a special occasion, you may want to test out these tricks and see which one works best for you. Everyone has their preference, but all of these hacks help together!
Here are the ten best cleavage hacks that every woman should have up her sleeve:
1. Choosing the right bra to give you cleavage
It seems like a no-brainer, right? But choosing the right bra can be quite tricky. More often than not, women buy bras that are not quite right for their size, just because they can't be bothered to put more effort into bra-hunting. Keep these tips in mind when shopping for new bras: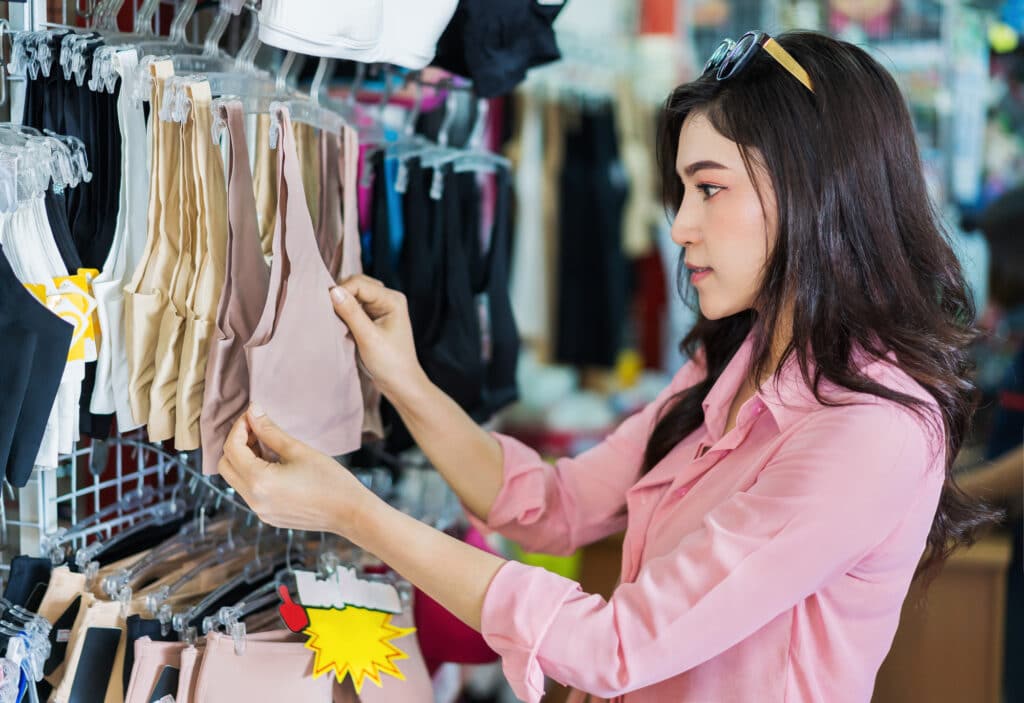 Determine your size before going to the store. Measure the area below your breasts and around the fullest part of your breasts. The first measurement represents your band size. The second measurement is your cup size with each inch equaling to one cup size.
Look for a bra that doesn't have the following: spilling boob on either size or over the top, gaping in the cups, or straps not fitting right on your shoulders (slipping off or too tight).
Be patient. Looking for the perfect bra fit can be quite frustrating. But it's important not to give up halfway and buying the one that fits right but not quite so.
Once you've found the perfect size and brand of bra, that's great. However, if you want to enhance the appearance of your cleavage, find a push-up version that will push the breasts up and together. Alternatively, you can buy bras with built-in padding that will similarly push your boobs upwards.
2. Use a sticky bra and padded bra to make your boobs look bigger
Every woman that is not blessed with big natural boobs knows the struggle to create cleavage for your costume. Here is a simple hack that will help you fill out in that department:
Put some nipple pads on. Wash and dry your breasts before putting on the pasties.
Apply a stick-on bra. Stick a pad on each breast far away from each other.
Clip the stick-on bra together. Pull the clips and attach them in the middle. If they don't feel right, wash the bra and try the process again.
Put on a regular bra. You will see the results by now. Put on a bra that will not interfere with your costume.
Create the illusion of depth. Use makeup to contour your breasts; brown eyeshadow for shadows and white for highlights. And you're done! Congratulations, you are not the proud owner of a cleavage.
While you're at it, try browsing my favorite site for cosplay and Halloween contact lenses to go well with your costume.
3. Apply moisturizer to your chest to prevent sagging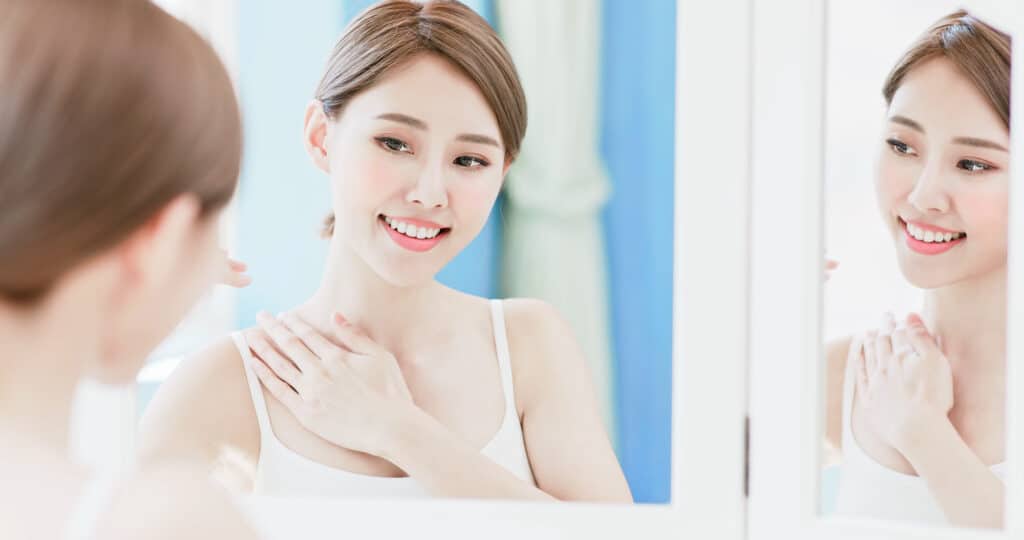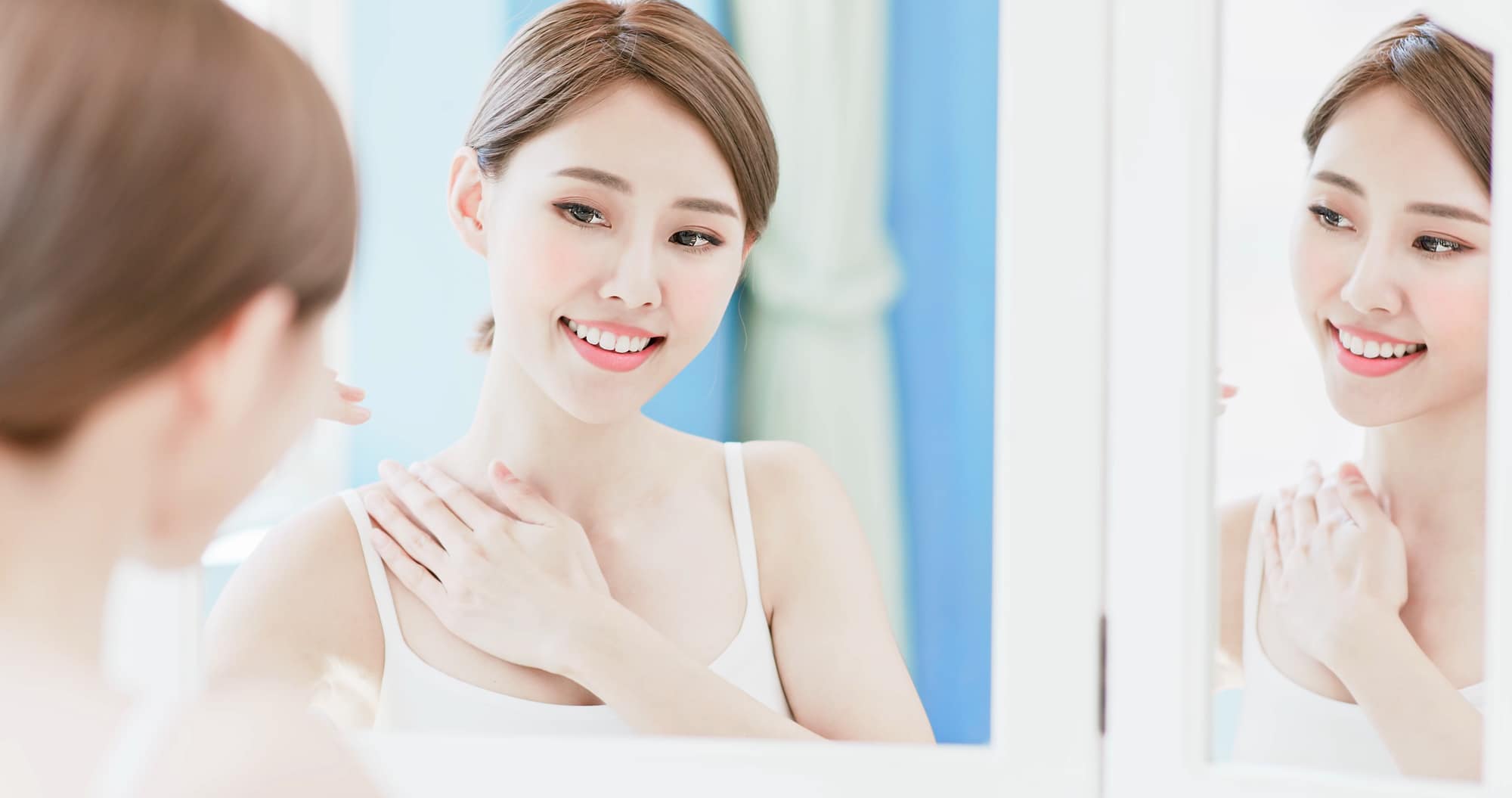 The skin on your chest is thin and is prone to sagging if not taken care of properly. Incorporate a moisturizing routine for your chest every night, using a lotion or night cream with good stuff like hyaluronic acid or cocoa butter. Not only will this make your skin healthier, but it can also help firm up your breasts. Over time, your breasts can become saggy from losing the elasticity that you had when you were younger. Although don't be fooled, this can happen to you at almost any age if you don't take care of your chest properly. There are many at-home remedies you can do for this!
4. Use breast tape
Celebrities like Kim Kardashian use the 'breast taping' or 'boob tape' technique to achieve their killer cleavages on the red carpet. It's a great way to maintain your cleavage in instances that you can't wear a bra. For example, if you're wearing a dress with a plunging neckline or a backless one. Nipple tape or sticky bras don't provide nearly enough support for the breasts, so they are out of the question. Instead, use tape! Gaffer tape or medical tape is safe and easy to use for the breasts. Here is a quick guide on how to proceed:
Clean your skin. Make sure it's not oily or wet.
Cut long strips of tape around 12 inches. Place the tape on the outer part of your boobs before moving forward, placing one piece of tape vertically from your shoulder to your boobs.
Place a cotton make-up pad on your nipples. This will prevent painful tearing when you eventually remove the tape after the event.
Put the last piece of tape on the inner part of the boob. Then move to the next one.
5. Apply highlighter on your breasts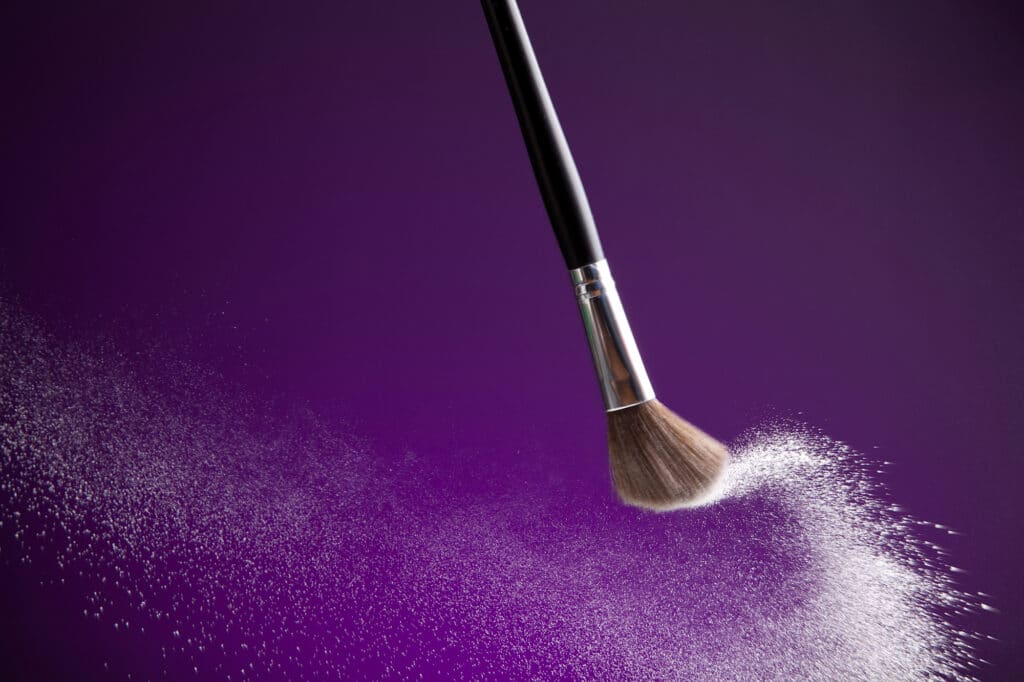 Who said that highlighter is only used to accentuate cheekbones? Apply a bit of highlight on the upper part of your breasts and blend it into the skin. You will find that the subtle glow will give the illusion of curvature as the light reflects off of the highlighter.
6. Buy silicone bra inserts
If you need a quick emergency cleavage for your date night, using silicone inserts is a fast and easy way to add fullness to your chest. There are plenty of bras that create a fuller chest, but this is a light natural way to creating fuller, fuller, rounder breasts. There are options that you can choose from if you don't feel like wearing a bra insert.
7. Don't sleep on your chest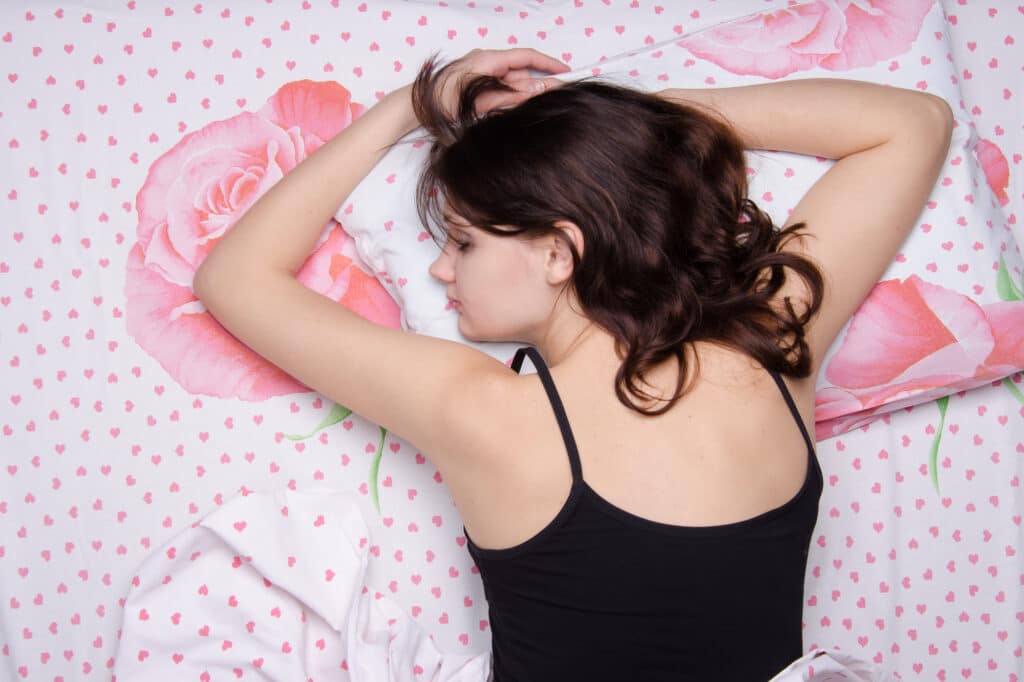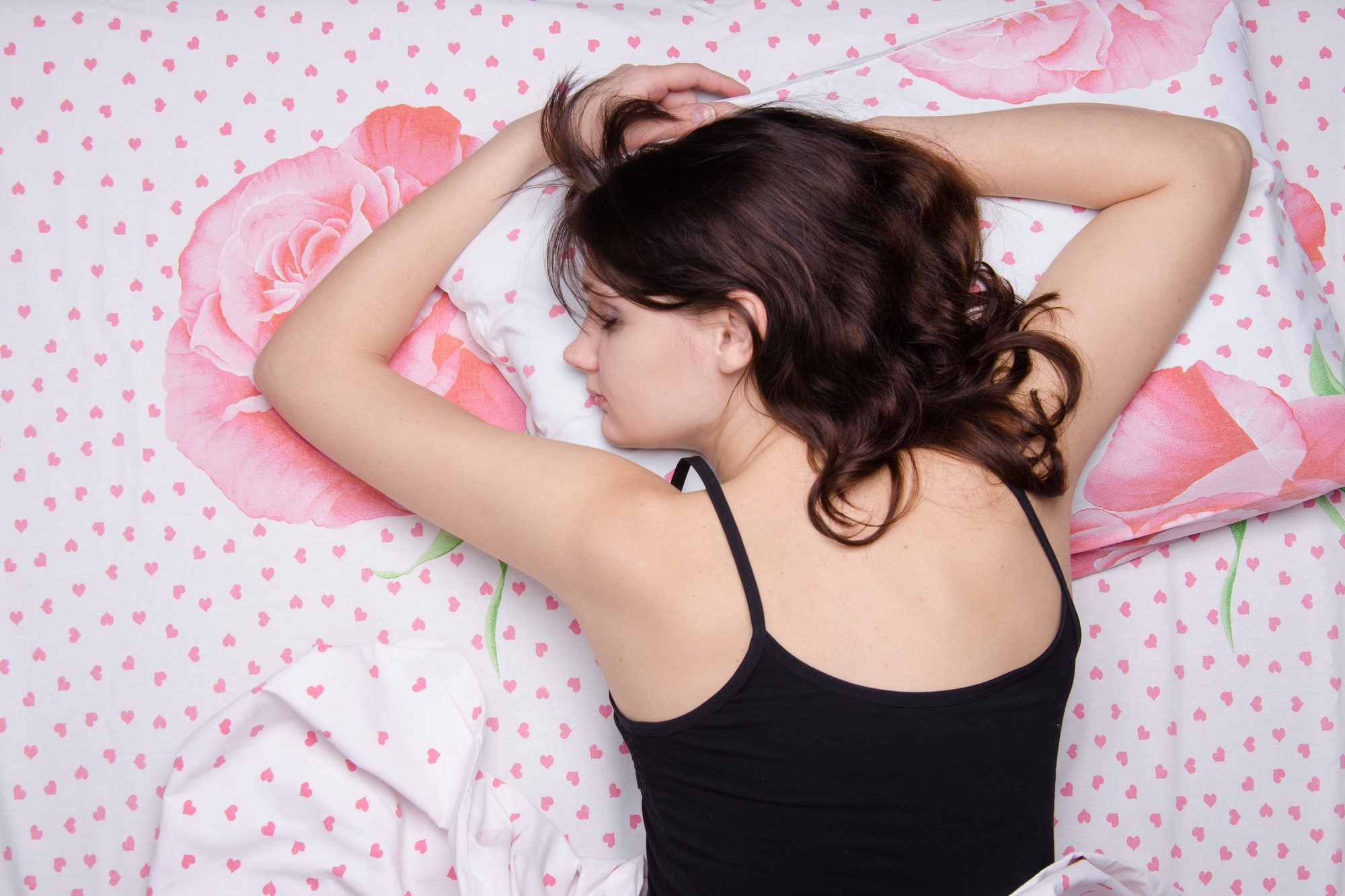 Sleeping on your chest is perhaps the worst sleeping position for ladies. When you sleep on your chest regularly, your boobs may change shape over time. And trust us, it's not a good shape. Pressure on your chest can create wrinkles and stretch the ligaments. Instead, sleep on your side or back to avoid putting unnecessary pressure on the girls.
8. Wear cleavage-accentuating clothing
Certain types of clothes can make your cleavage look amazing. Try opting for dresses or tops with a bandeau cut, or bodysuits with built-in foam cups to push up your breasts. Moreover, there is shapewear that can push up your chest while making your waist look slimmer–talk about hitting two birds with one stone.
9. Exercise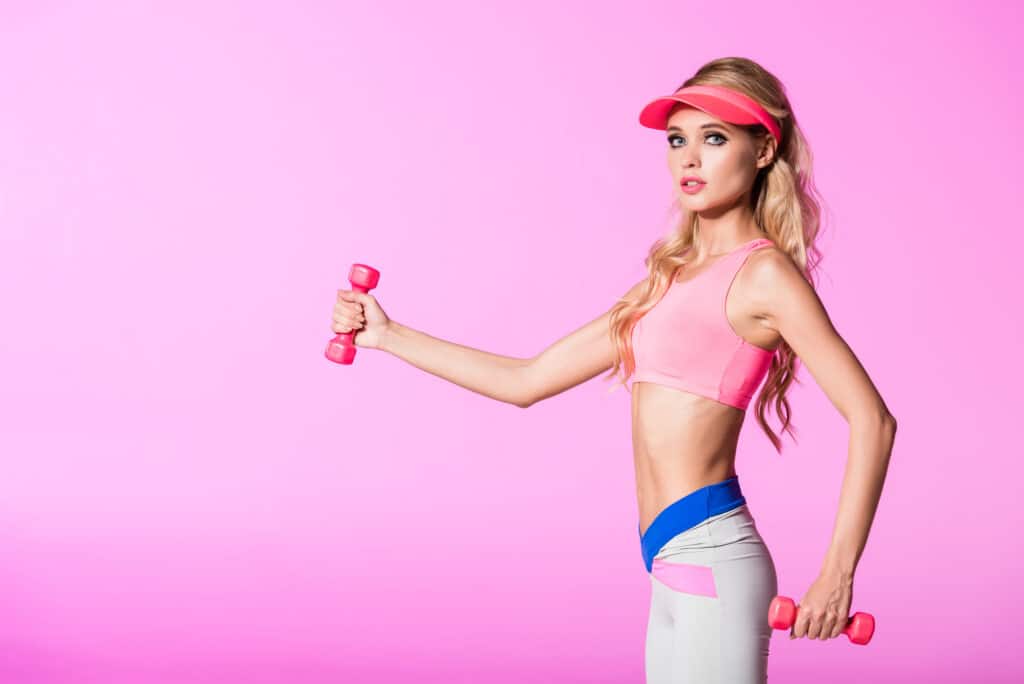 Exercise can help your breasts look larger, specifically workouts that use the pectoral muscles. Pick up two small weights and lie down on your back. Extend your arms so that your body forms a T-shape, then lift your arms so that the weights meet in the middle of your chest. Try doing 25 reps or more every day to see noticeable results. Most women that want a fuller chest will do chest targeted workouts and focus primarily on building their breast tissue.
10. Stop smoking
Skin loses elasticity as we age, and smoking exacerbates that. To prevent your skin from losing muscle tone, especially around the chest, cut out smoking from your lifestyle for good. Conclusion There are surprisingly a lot more other ways to make your cleavage look amazing, but these ten tips seem to be the best among the bunch. Try one of these hacks now and see the fantastic results it can yield for your chest.