Why Be Unhappy with Smaller Breasts?
*While some ladies are happy with an A or B cup, other women are unsatisfied with their smaller bust line. Taking natural breast enlargement pills may increase your size and the fullness of your breasts without any invasive surgery or the painful recovery time.
Larger breast size can increase a woman's confidence—which will improve other areas of her life may improve as a result.
Bust Bunny's main goal is to not increase your breast size, but to increase your overall happiness through breast enlargement. Just wait and see how a larger bust can improve your life!
---
Don't Look Unnatural
When women consider getting their breasts enlarged via surgery, many choose a cup size that is larger than what appears to be natural. You don't want people to automatically assume your breasts are fake because they do not match your body type. Taking Bust Bunny Capsules may enlarge your breasts without adding saline or silicone to do the job.
Breast enlargement pills also drastically reduces the risk of a botched surgery as well. Take the natural approach—the one your body wants!  Bust Bunny was made as an alternative to painful surgeries. Use coupon code "natural10" for 10% off or CLICK HERE to have your coupon instantly applied to your order today.
---
Because Your Clothes Will Fit Better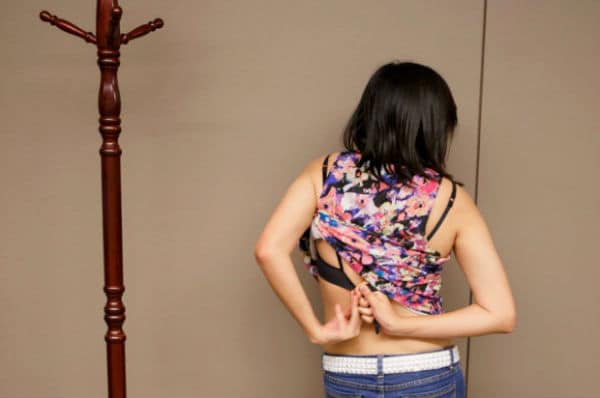 Let's face it. Some clothes are designed with a certain bust size in mind. By taking natural breast enlargement pills, you'll notice that your clothes fit better than ever. You can wear that V-neck top or dress with the deeper neckline without worrying about if you fill it out or not.
---
Don't Risk a Difficult Recovery
When you choose surgery to enlarge your breasts, you will have to endure a rough recovery period in which you'll be sore and unable to give 100% with all of your activities. Surgeons recommend that you take it easy, and for those who have full schedules, that may not be an option.
Taking breast pills allows you to get to the size you want without having to reduce your schedule or be in pain. The time you would have spent recovering will be time spent enjoying all the benefits of your larger breasts!
---
Because It's Safer
There are plenty of breast enlargement pills out there, but many of them have ingredients you've never heard of that can be harmful for your body. Natural pills like Bust Bunny Capsules contain absolutely no additives and fillers. The ingredients are 100% natural and can all be found on the FDA's GRAS (Generally Regarded as Safe) list.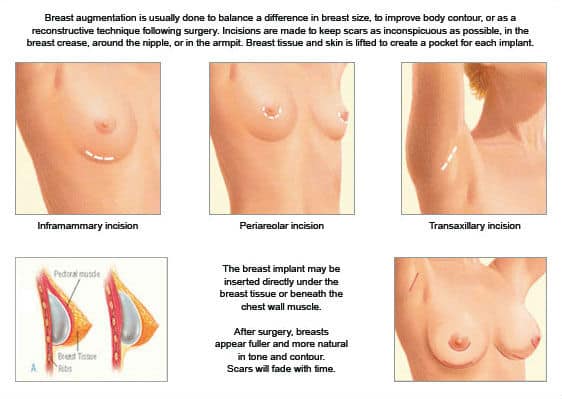 The majority of the ingredients have been used for centuries to help women and many have the natural properties that promote lactation in nursing women. Those same chemicals naturally increase breast size in non-lactating women, giving you the breast size you've always wanted.
---
Save The Money
Breast enhancement surgery can set you back thousands of dollars, and for many people, that's well out of their budget. Breast pills are a much more affordable option, and you can still get the results you're looking for. You don't want a "cheap surgery" where you have the possibility of getting botched. Save your money and choose natural breast enhancement pills instead.
---
Avoid The Scars
Breast enlargement surgery requires your breasts to get cut in order to put in the implants. Some women are then unhappy with the way their scars heal, and there are even some reports of women who say they lose sensation in their nipples. With Bust Bunny Capsules, you don't have any of that to worry about. You don't even have to worry about stretch marks!
---
Don't Forget the Other Benefits
Along with larger breasts, taking Bust Bunny Capsules have been reported to calm hormonal swings, dramatically reduce pre-menstrual discomfort, increase sexual desire, and accelerated hair and nail growth.
That's because the natural herbs found within Bust Bunny have been used historically to treat other ailments and complaints. It's not just a breast enlargement pill, it's a live improvement pill.
---
There's No Age Cut Off
Surgery can pose to be a greater risk for those who are 40 and over. With natural breast enlargement pills, you don't have to worry about an age cut off. You can take them even if you've reached menopause.
In fact, as mentioned, Bust Bunny is great for menopausal and postmenopausal women because the natural herbs found within have been used for years to alleviate menstrual and menopausal symptoms!*
---
The Fantastic Returns and Refunds Policy
Have you heard of a surgeon who promises you satisfaction or your money back? Very unlikely. With Bust Bunny Capsules, you get a 90-day returns and refunds policy! Now that's service! Don't miss out on reaping the benefits of Bust Bunny, get 10% off using coupon code "natural10" for 10% off or CLICK HERE to have your coupon instantly applied.
---
*Results may vary for each individual