Many women who want to increase their breast size naturally are leaning towards breast enhancement pills. Not only are they easily accessible on online stores, they're also affordable and have minimum side effects.
Unfortunately, not all boob growth pills are genuine. Some unscrupulous sellers may list fake boob growth pills that don't work or contain harmful ingredients.
We'll show you how to spot counterfeit pills to ensure that you only buy genuine, healthy, and natural breast enhancement supplements that will give you fuller, rounder, and perkier breasts.
1 – Read the Product Information on the Package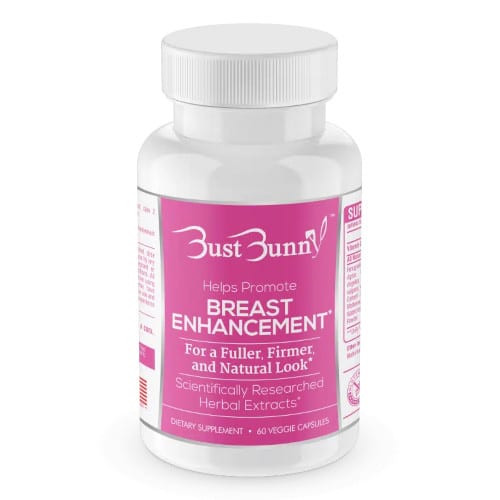 Imagine ordering a breast growth supplement only to receive a blank container filled with white pills. Anyone would be skeptical, and rightfully so. A supplement with scanty product information arouses suspicion of its authenticity.
The U.S. Food and Drug Administration (FDA) requires manufacturers to display a fact label on the supplement's container before distributing it to consumers. This fact label should disclose pertinent information, including:
The name of the breast-growing supplement
The ingredients used and their weight amount
Directions of use and proper dosage
The name and location of the manufacturer
This ensures you have at least the basic information about the pills' content and the manufacturer's details before ingesting them.
The table below lists some more qualities to look out for by comparing the packaging of a genuine breast-increasing supplement and a suspicious one:
| | | |
| --- | --- | --- |
| Characteristic | Genuine Supplement | Fake Supplement |
| Printing Quality | Well-spaced and legible | Ineligible with distinct typos |
| Packaging | High-quality packaging | Poor quality packaging with cheap material |
| Text | Written in clear and straightforward English | Written in a foreign language and not translated for English-speaking clients |
2 – Check the Ingredient List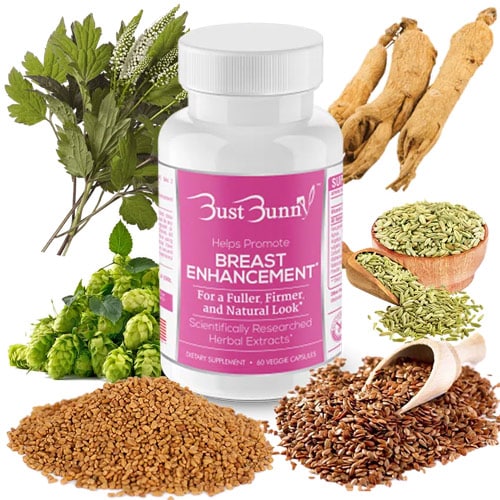 While a blank container with no product information is a clear red flag, don't let beautiful packaging throw you off. Remember that the devil is in the details, so you'll need to scrutinize all the listed ingredients.
You want to be sure that you're using a natural breast enlargement supplement that contains safe and approved ingredients.
Before buying boob growth pills, check if the ingredient list contains:
Banned or Toxic Substances
Rogue manufacturers may use obscure chemical names to list prohibited ingredients on the supplement label. Look out for unclear ingredients, such as those that contain lots of digits or complex scientific names.
If you spot an uncommon term, do some research and find out what the ingredient does and any side effects it might cause.
Bust Bunny's Breast Enhancement supplement is made from 13 essential natural herbs that are well-researched and specially formulated to give you bigger boobs in a healthy way.
These natural ingredients include:
Fenugreek
Fennel Seed
Flaxseed
Red Clover
Motherwort
Chasteberry
Hops
Wild Yam Root
Dong Quai
Black Cohosh
Blessed Thistle
Watercress
Vitamin C
Fillers or Additives
Manufacturers use fillers and additives to bind ingredients, make the pills colorful, sweeten them, and increase their shelf life. While some fillers and additives, such as cellulose, are inactive, safe for consumption, and vegan-friendly, others, such as titanium dioxide, are toxic and should be avoided.
If you're vegan, allergy-prone, or health-conscious, you'll love that Bust Bunny's bust-enhancing supplements are:
Natural with no artificial fillers or additives
Gluten-free
Vegan
Non-GMO
We take pride in listening to our customers' feedback to ensure our boob growth pills meet their needs. For example, we previously used gelatin to coat the capsules. When our loyal customer, Kathy, expressed possible allergic reactions and ethical reservations over the use of gelatin, we switched to all vegetable, non-GMO capsules.
3 – Look for Social Proof
Besides probing the supplements' fact label, looking for social proof from customers can help you weed out scams and choose the best breast enlargement pills.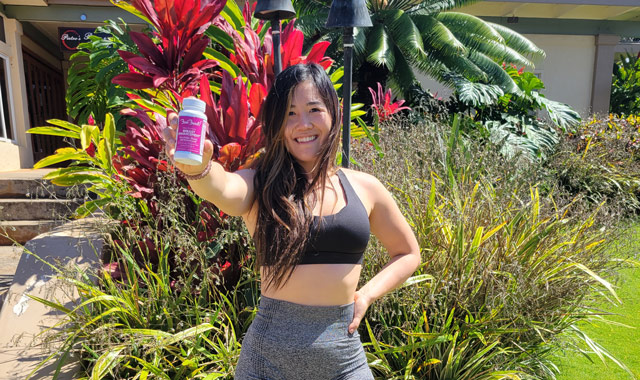 Luckily, today's shoppers are quick to leave reviews about their experience with the product and the customer service they receive.
Watch out for boob growth pills that have:
No Reviews
If the seller is the only one speaking highly of their bust-increasing supplements, it could mean that their product is relatively new in the market. In this case, you may decide to give them the benefit of the doubt.
However, if the seller claims they've been in business for a long time and yet their supplements have no third-party reviews, tread carefully. They might have deliberately disabled reviews to avoid being exposed by disappointed customers, or they might be scammers with no real products to sell, hoping to steal from you.
Amazon recommends that products have at least 15 reviews and a minimum rating of 3.5 stars to ensure potential customers have sufficient information to make informed buying decisions.
Here's a sneak peek of Bust Bunny's Breast Enhancement supplements reviews:


Too Many Negative Reviews
We understand that our bodies are all different and the reaction to breast size-increasing pills may vary, with some getting the desired results faster than others.
However, be wary if most customers have had a bad experience with the supplements and have left negative reviews with low star ratings.
Bust Bunny's Breast Enhancement supplement is not new on the market. We've been in the business for over twenty years and have received hundreds of positive reviews on our website, Amazon, Trustpilot, eBay, Walmart, and Google.
Here are some testimonials from happy customers:
"I tried this product due to the positive feedback… This has made my breasts fuller, so much so that I have had to go up a cup size!"
– Teri, United States
"Bust bunny works…before my breasts measured 34.5 inches over the nipple, now they measure 36.5 inches! They are so firm and perky… my friends and partner noticed as well."
– Ruth, United Kingdom
Fake Reviews
On the flip side, be cautious if the boob growth pills have tons of flowery reviews that appear exaggerated and dishonest.
Crafty sellers have devised ways to gather fake positive reviews for their supplements in order to lure customers. Some are computer-generated, while others are written by paid content creators who've never used the supplements.
Don't just look at the overall rating and number of positive reviews of the breast-enhancing supplements. Rather, take your time to manually scroll through the reviews and check if the reviewer:
Purchased and used the supplements by checking for the verified purchase tag and noting any inconsistencies in how they describe their experience
Uses extremely positive language yet doesn't give any relevant details of the supplements—for example, "I absolutely loved these pills" sounds generic and provides no product information
Has grammatical errors and awkward phrasing; they might be sourced from content shops which use non-native English speakers to write paid reviews
Received a free package in exchange for reviews. For example, on Amazon, look out for the tag "Vine customer review of free product". Although sellers don't explicitly require them to post positive reviews, the reviewers might be biased and leave false reviews to please the seller
Our customers provide not only before and after pictures of their breast growth journey but also honest video reviews of their experience with our boob enlargement capsules.
4 – Search for Expert Approval
Herbal breast enhancement pills are classified as dietary supplements and are regulated by the FDA.
But there's a catch.
Since dietary supplements are categorized as food and not drugs, the FDA isn't required to approve them before going to market. This loophole creates room for unethical manufacturers to sell fake supplements.
Yet some manufacturers, like Bust Bunny, still take the initiative to ensure their supplements meet the FDA's standards prior to listing them on the market. You can find this information on the seller's website or contact them to confirm that their supplements conform to FDA regulations before buying.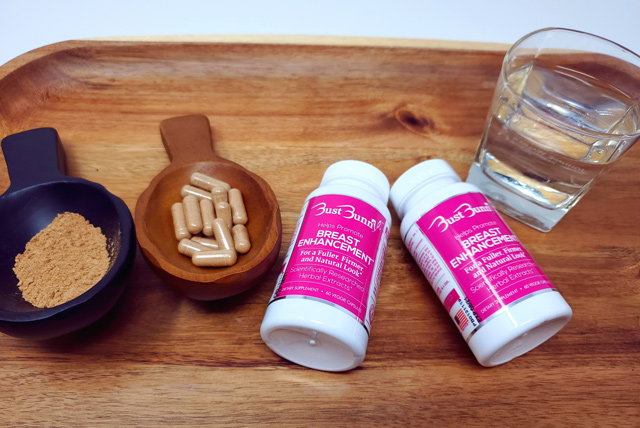 Besides producing our breast enhancement pills in an FDA-compliant facility, all the ingredients we use are on the FDA's GRAS (Generally Regarded As Safe) list.
Apart from checking if the boob growth pills are FDA-approved, look for other third-party endorsements such as:
Certifications from professional bodies such as the U.S. Pharmacopeia (USP)—a non-profit organization that tests the quality standards of supplements
Clinical studies by experts where trials are conducted on participants to test the efficacy of breast supplements
Get Genuine Breast Growth Pills From Bust Bunny
At Bust Bunny, we believe that women who want to increase their breast size should be able to do so in a safe way. That's why we developed our natural Breast Enhancement pills.
Under the stewardship of our founder, Shawn, a BioChem graduate, our team put in hours of research and studied hundreds of reviews to come up with a boob growth supplement that works.
If you're looking for genuine, tried-and-tested breast enlargement pills, head over to our shop and place your order.
We'll ship your package discreetly and if the supplements don't work for you, we have a 90-day return and refund policy in place to cover you.
Share on Instagram: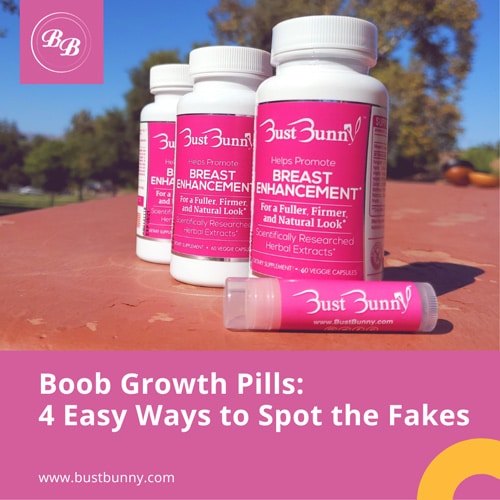 Share on Facebook: