Breast pills are a popular enhancement option that have helped thousands of women increase their bust size with minimal side effects.
The best and most effective breast pills contain phytoestrogens (plant-derived estrogen-like compounds). The phytoestrogens in the pills mimic the role of estrogen in the body, making changes to the endocrine system and increasing breast tissue growth.
Breast pills are exactly what you need if you're looking to gain a fuller and perkier bosom. Like many women, you may need a boost after weight loss, breastfeeding, or pregnancy.
However, considering the delicate nature of carrying and nurturing a child during pregnancy, it's vital to determine whether your saving grace could cause harm to either you or your baby.
In addition to finding the answer to whether breast pills are safe during pregnancy, we'll also provide you with answers to the following questions:
How do breasts change during pregnancy?
Why would you need to use breast pills during pregnancy?
Do breast pills have any other benefits, especially for pregnant women?
Are there significant medical studies that prove the effectiveness of these products?
Are there any negative side effects to using breast pills during pregnancy?
The Safety of Breast Pills During Pregnancy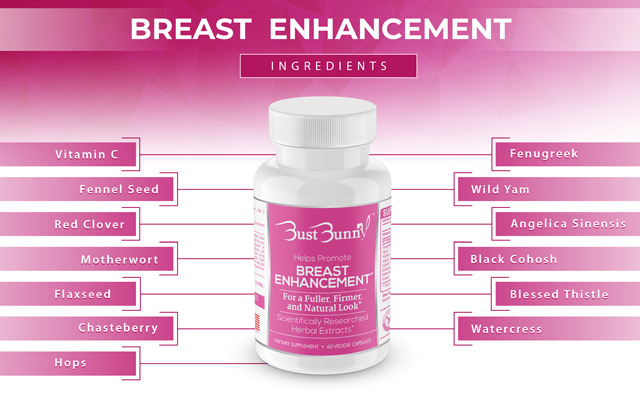 Breast pills are generally regarded as safe for use during pregnancy. There are no known health risks or severe negative side effects associated with them.
However, some women, especially those allergic to phytoestrogens, may experience some bloating in the first few days of trying new pills.
Bust Bunny Breast Enhancement supplements are a safe option, made using natural, vegan-friendly herbal extracts that are on the FDA's Generally Regarded As Safe (GRAS) list. The organic nature of the supplement also reduces the risk of negative reactions.
All in all, we recommend always consulting your doctor before using any supplements when pregnant. Your doctor will clear up any concerns that may arise in relation to your medical history or other supplements or medications you're currently taking.
Consultation is also important if you've been supplementing prior to pregnancy; your doctor is in the best position to decide what's best for your body during this time.
How Breasts Change During Pregnancy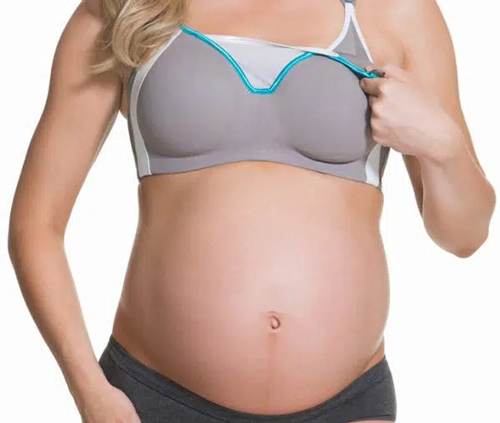 Swollen and tender breasts are among the first signs of pregnancy. The change in size is caused by an increase in the amount of estrogen pumped to your breasts as the body prepares for milk production.
Increased blood flow and fluid retention also accompany these hormonal changes, causing your breasts to feel fuller, sore, and sensitive to touch.
Although the increase in size may be an exciting change for some women, especially those who've always desired a bigger bust, it can also be uncomfortable. For many, growth is accompanied by hypersensitivity and tenderness, especially in the first trimester of pregnancy.
Your breasts will continue to grow and increase in volume, even past the second trimester, as your body's estrogen levels continue to rise.
The growth experienced in the second trimester is steady. You'll also notice the veins in your breasts become more visible as your milk ducts start to develop.
In the third trimester of pregnancy, your breasts will become a lot heavier and more dense. Your nipples also become larger and more pronounced, and you'll notice hyperpigmentation on the nipples and areola. These changes are all necessary to help your newborn latch better.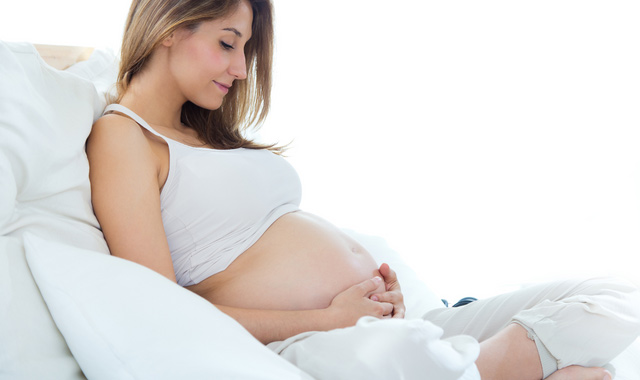 It's very common for breasts to maintain their size after delivery as they continue producing milk. However, you risk losing the fullness, shape, and elasticity once you stop breastfeeding.
This postpartum reduction in size is determined by factors other than hormonal changes. These include:
Genetics
How long you breastfeed
Weight changes
The following table summarizes the breast changes you can expect to experience during pregnancy.
Pregnancy Stage
Expected Breast Changes
First trimester

Swelling
Tenderness
Hypersensitivity

Second trimester

Steady increase in volume
Veins are more pronounced
Milk ducts start developing

Third trimester

Nipples grow bigger and are more pronounced
Nipples and areola are hyperpigmented
As you can see, changes are inconsistent and each stage is accompanied by some discomfort.
Breast pills, like Bust Bunny Breast Enhancement supplements, can help you enjoy natural and consistent changes throughout pregnancy and breastfeeding, and help your breasts maintain a good level of fullness and perkiness, even once your baby stops breastfeeding.
Expert Tip: You can continue using breast enhancement pills after pregnancy and even when you're back on birth control. Although there are no recorded negative side effects of taking breast enhancement supplements while on birth control, it's best to consult your physician first.
Why Use Breast Pills During Pregnancy?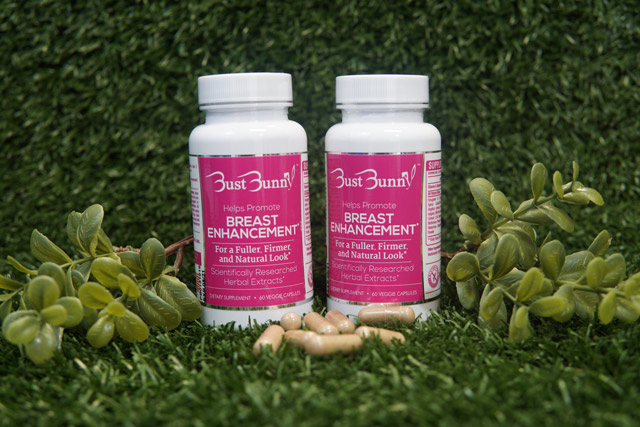 Getting bigger and fuller breasts throughout pregnancy might sound great on paper, but some of the changes, like hypersensitivity, hyperpigmentation, and tenderness, might be less than pleasant.
Furthermore, very few women maintain or get their pre-pregnancy breast size and shape back once they've finished breastfeeding.
Bust Bunny Breast Enhancement supplements can help you maintain your breast volume and shape. These supplements contain active natural ingredients and vitamins that promote healthy and natural breast growth in pregnant women.
Our supplement helps your boobs maintain their shape and elasticity, preventing sagging or drooping once you're done breastfeeding.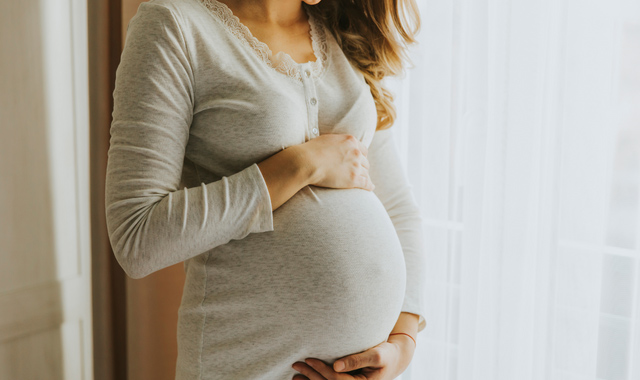 Some of the natural ingredients in Bust Bunny Breast Enhancement supplements include:
Black cohosh: A rich source of phytoestrogens, which accelerate new breast tissue formation.
Blessed thistle: A tonic herb that helps to tone and enhance breast tissue.
Fennel seeds: Exert mild estrogenic effects to stimulate the growth and repair of breast tissue.
Fenugreek: Stimulates mammary glands and increases estrogen levels, resulting in breast development.
Watercress: Among the best sources of vitamin E, the fertility vitamin essential for breast enlargement.
"I am on week 3 and yesterday my boyfriend said I should pee on a stick because he thought I could be pregnant! Lol, I myself have noticed they have gotten perkier at least. We will see where these next 3 months take me."
– Michaele
Other Benefits of Natural Breast Enhancement Pills During Pregnancy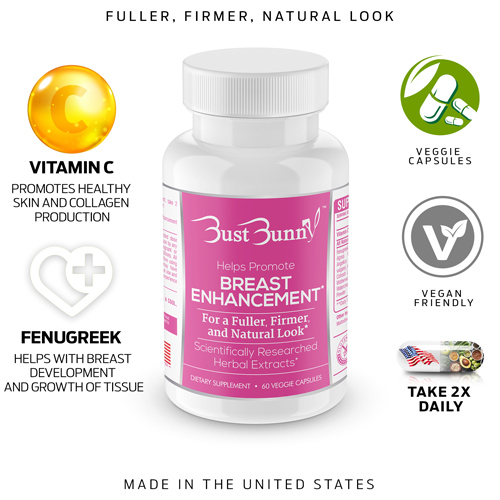 Breast pills will provide you with greater satisfaction and a more natural-looking bosom than any other breast enlargement method, such as breast augmentation.
The natural ingredients in breast growth pills, like the supplements made by Bust Bunny, are carefully selected to provide you with wholesome benefits that will improve your reproductive and overall health.
The pills typically have a hormonal balancing effect that provides the following benefits during and after pregnancy:
Restore healthy menses and soothe irritation and congestion of the cervix, uterus, and vagina
Hormonal balancing to enhance estrogenic effects when estrogen levels are too low, and compete when levels are too high
Boost breast milk production and improve lactation during breastfeeding
About Bust Bunny Breast Enhancement Supplements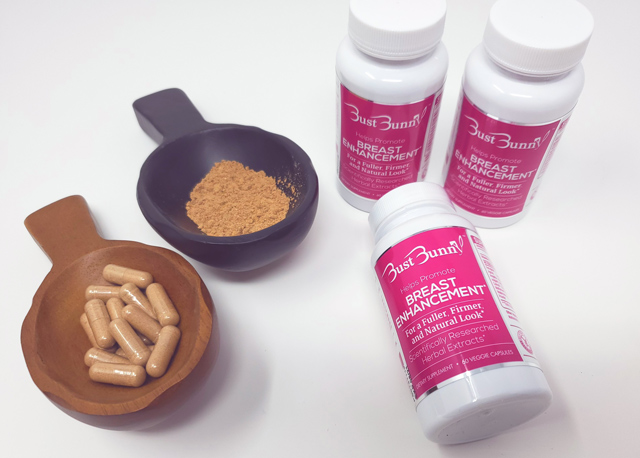 Bust Bunny Breast Enhancement supplements contain natural, non-GMO, gluten-free ingredients. They're manufactured in the United States in an FDA-compliant facility, ensuring high-quality safety standards.
The supplements offer a safe and affordable alternative if you want bigger breasts but don't want to go under the knife. They're also helpful for women looking to ease the symptoms of menopause and PMS.
The organic nature of the supplements, as well as the healthy and natural ingredients used, make them a safe option for pregnant women. However, we recommend consulting a doctor before you start using any supplement.
Important Features of Bust Bunny Breast Enhancement Supplements
All-vegetable capsules: Now made to be vegan-friendly and gluten-free.
All natural non-GMO ingredients and no additives or fillers: All the ingredients are naturally found in foods and plants, so side effects are minimal.
Contain carefully selected herbs and botanicals: These are blended with natural extracts to produce a synergistic and effective formula that's easy on your body and on the earth.
Contains phytoestrogens: These stimulate your body to produce new breast tissue. Your body responds to Bust Bunny the same way it responds to puberty or pregnancy.
Why Buy Bust Bunny Breast Enhancement Supplements
Our Bust Bunny Breast Enhancement supplement has helped thousands of women achieve not only their breast enlargement goals but also improve their health and beauty.
B. Maxwell says she's excited to get back on Bust Bunny Breast Enhancement supplements at the end of her breastfeeding journey because she'd hate to lose her perks.
Natural breast enlargement will help to increase your confidence, naturally.
Bust Bunny Breast Enhancement supplements accelerate breast tissue formation, leading to naturally bigger and firmer breasts.
A clinical study documented that Bust Bunny Breast Enhancement supplements result in breast enlargement of one-half inch to three inches over a 90-day period (average).
Bust Bunny includes vitamins and minerals, like vitamin C, and hormonally active herbal ingredients, like black cohosh, wild yam, and chaste berry, which boost your immune system and keep you healthy.
Bust Bunny supplements come with a fantastic return and refund policy, which allows you to get a refund if you aren't completely satisfied with the size of your breasts after the first bottle.
Share on Instagram: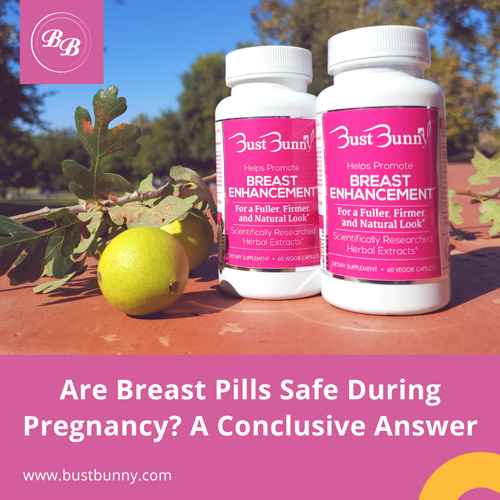 Share on Facebook: