Are you ready to increase your bust line? We bet you are!
As a woman, it's totally okay to want bigger, healthier breasts. In fact, you're not alone. We all want to feel like our best selves, and what's better than feeling confident about your appearance?
If you've been looking for a way to boost your breast size without going under the knife, we have some good news for you; there are actually natural ways to get bigger breasts fast at home. And we've got the tips and tricks for making it happen.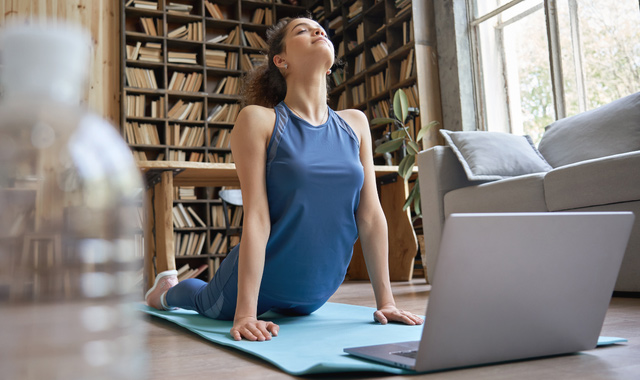 We'll walk you through four different ways to increase your bust line, including taking natural breast enhancement supplements that are safe, effective, and affordable. In other words, you won't have to worry about the side effects that come with other invasive cosmetic procedures.
Today, you'll learn how to get bigger breast naturally fast at home, so you can:
Feel more confident about yourself and your body
Enhance your sex life and improve your relationship with your partner
Look better in clothes and swimsuits, and be healthier overall
Here are four easy tips to help you grow your breasts naturally and safely.
1 – Exercise Your Upper Body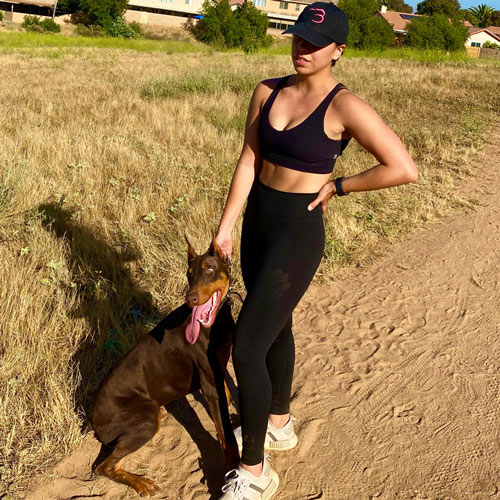 Exercises that target your upper body are great for breast growth. Just like any other muscle in your body, the more you work out your chest, the bigger it will get.
When you exercise your chest, you're strengthening the muscles that support and lift your breasts, which can help them appear bigger. Here are some exercises you can do in the comfort of your home to increase your breast size:
Push-ups: This exercise will help strengthen your pectoral muscles and improve blood flow throughout your chest and entire body. It's also a great way to tone your arms and shoulders.
Chair dips: Chair dips can give your breasts a fuller appearance by stretching and reinforcing the muscles underneath your bustline.
Handstands: Handstands are a great way to build up and strengthen your upper body. They'll also help improve your balance, posture, and flexibility.
Arm circles: This exercise works the muscles in your back, shoulders, and chest. It will help improve your posture and lift your breasts by strengthening the pectoral muscles that support them.
Also, if you're looking for an easy way to work out your chest muscles without hitting the gym, try yoga poses that involve the chest such as the cat-cow, camel, and cobra. All of these moves will help you get a bigger bust quicker and in the comfort of your home!
2 – Change to a Breast-Growth-Friendly Diet
To get bigger breasts naturally fast at home, you'll need to change your diet.
The foods you eat can significantly impact how quickly your breasts grow. By eating foods that are rich in protein and omega-3 fatty acids, you can ensure that your breasts are getting the nutrients (such as estrogen) they need to develop.
Omega-3 fatty acids contain lignan compounds, essential phytoestrogens that encourage breast growth. Protein, on the other hand, helps your body produce more estrogen, which is essential for getting firm breasts naturally.
Here are some foods that help promote healthy and natural breast growth:
Soybeans: Soybeans contain phytoestrogens (aka "plant estrogens"). This means that they mimic the effects of estrogen in the body to enhance breast growth.
Milk: Milk is rich in protein, which helps your body produce more estrogen. It also contains calcium and vitamin D, which are essential for keeping your bones strong and healthy.
Salmon: Salmon is high in omega-3 fatty acids which encourage breast growth.
Nuts: Nuts, such as walnuts and almonds, contain monounsaturated fats that are important for healthy breast tissue growth.
Green leafy vegetables: These foods help support the body's natural processes for creating estrogen, progesterone, and more.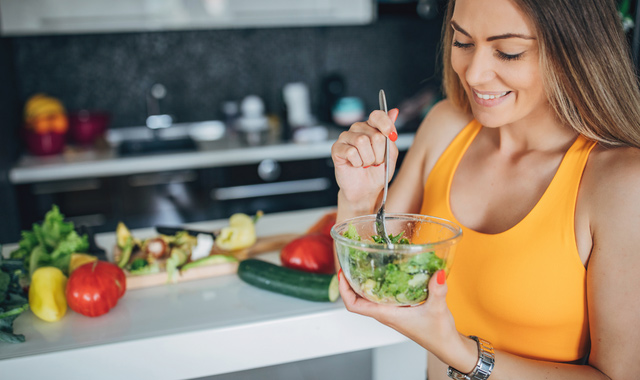 The most important note here is to eat more protein. Protein has been shown to increase estrogen levels in the body, one of the key hormones responsible for breast size and growth. Foods like chicken breast, fish, eggs, and beans are all great sources of protein.
It's also important to avoid consuming substances that may interfere with your breast enhancement goals. Things like sugar, tobacco, alcohol, and caffeine have been shown to have the opposite effect on breast growth because they actually inhibit the production of important hormones like estrogen.
So if you're ready to get bigger breasts naturally fast at home, make sure that you're eating foods that will support your goal.
3 – Invest in an Effective Breast Enhancement Supplement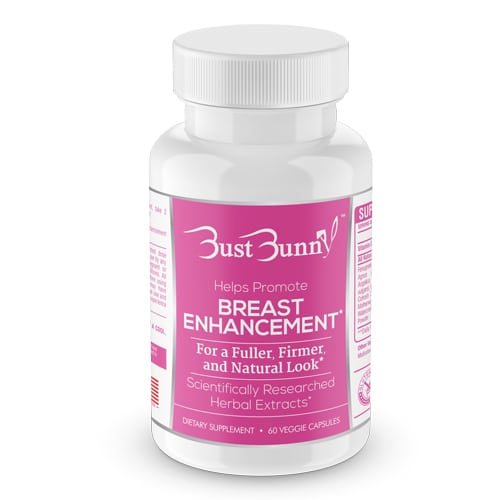 If you want to get bigger breasts naturally and safely, you should invest in a breast enhancement supplement.
Breast enhancement supplements are one of the best and quickest ways to get bigger breasts at home as they help you achieve the look you want fast, without the risks that come with going under the knife.
And Bust Bunny's Breast Enhancement Supplement is undeniably one of the most effective supplements on the market today.
Our Breast Enhancement Supplement contains a unique blend of non-GMO ingredients that work together to stimulate breast tissue growth and development.
"… good ingredients … I like the ingredient combination instead of having to take a separate capsule for each one."

Al, USA
"I have been looking for the best way to grow my breasts, and I found Bust Bunny. I tried one bottle with great success …"

Owen Willoughby, New Zealand
Our Breast Enhancement supplements are made in an FDA-compliant facility in the United States, using vegan and naturally derived ingredients, such as Vitamin C, to help prevent allergic reactions and skin breakouts.
The following table shows some of the ingredients in our breast enhancement supplements and what they do to enlarge your breasts.
Ingredient
Role
Chasteberry
Enhances the release of prolactin, a hormone that is produced in the brain and helps stimulate breast tissue growth

Plays a vital role in lactation and breast milk production

Vitamin C
Plays an important role in the production of collagen, a protein that helps keep skin firm and elastic

Supports the health of your connective tissue, which includes fat cells and breast tissue

Flaxseed, red clover, and wild yam root
Herbs that are rich in phytoestrogens, compounds that mimic human estrogen and promote the development of breast tissue
Fenugreek, motherwort, and fennel seed extracts
Herbs that have been used for centuries to help stimulate breast tissue growth and development
If you want a safe way to naturally increase your bust size at home, then investing in Bust Bunny's Breast Enhancement Supplement could be your answer.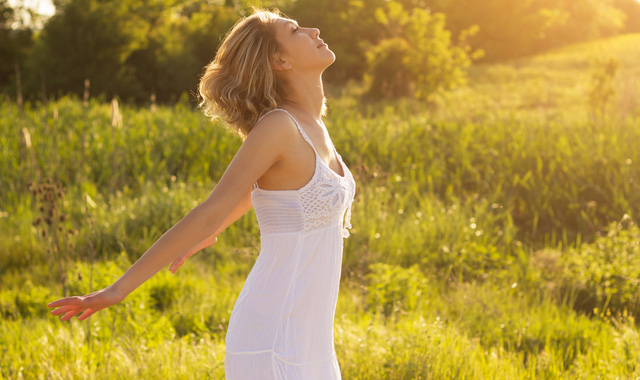 Bust Bunny works.

"Bust bunny has made an incredible difference to my breasts, before my breasts measured at 34.5 inches over the nipple, now they measure at 36.5 inches! They are so firm and perky I will be using Bust Bunny forever, my friends and partner noticed as well."

Ruth, Great Britain
4 – Massage Your Breast Regularly
It's true, breast massage therapy can help increase your breast size. This is possible because massage stimulates blood flow. This enhanced blood flow increases the amount of nutrients that are delivered to the massaged area.
Specifically, this stimulation causes the adipose tissue in the breasts to produce more prolactin, which can help with breast growth, firmness, elasticity, and overall tone.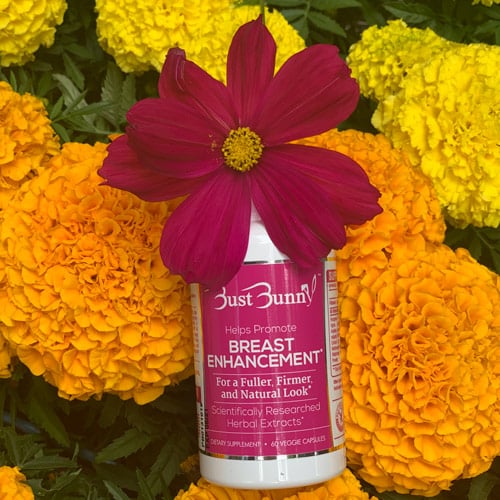 Here's how to massage your breast:
Start by washing your hands thoroughly with soap and water, then apply a light coating of massage oil or cream to your hands.
Place your hand over your left breast and gently squeeze it in an up-and-down or circular motion (starting at the outer edge and moving inward toward the nipple) for about 2 minutes before moving on to the right one.
Repeat this process several times until you feel that both breasts have been sufficiently massaged (about 15 minutes total).
Expert Tip: When massaging your breasts, it's best to use natural oils such as fennel since they stimulate breast tissue growth and lead to bigger, bouncier boobs.
In addition to stimulating natural growth, massaging also improves lymphatic drainage and benefits circulation. This helps reduce swelling and inflammation and tones up the muscles around your chest area. The end result is firmer, more toned breasts that look full and shapely.
So, to naturally get bigger breasts fast at home, start incorporating breast massage regularly.
Achieve Your Breast Enlargement Goals With Bust Bunny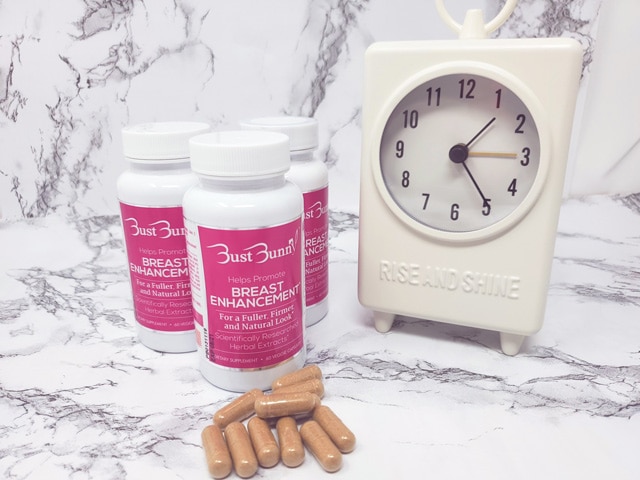 You've got to admit, it's a lot easier to get big breasts naturally fast at home when you have the perfect product for it. With Bust Bunny, you can start achieving your breast enlargement goals and get those perky boobs fast.
Bust Bunny offers a natural alternative to other potentially harmful treatments by providing a breast enhancement supplement that will increase your breast size safely.
It's made using all-natural ingredients, including herbal extracts and vitamins, so you can be sure that what it's doing for your body is good.
Our Breast Enhancement Supplement has helped thousands of women achieve not only their breast enlargement goals but also health and beauty. We often receive positive feedback. Just take a look at some reviews from our customers.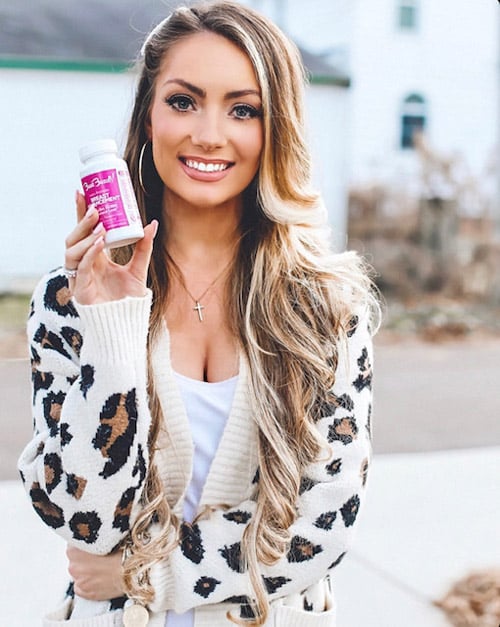 If you're ready to get started on your journey to getting bigger breasts fast at home, order Bust Bunny's Breast Enhancement Supplement today.
Share on Instagram: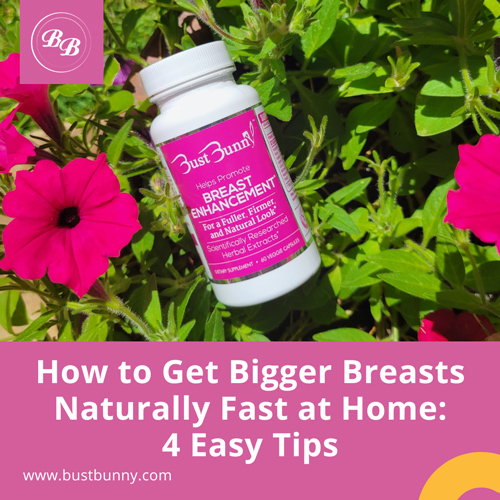 Share on Facebook: