An ill-fitting bra not only dampens your otherwise perfect look but it also dampens your confidence levels, not to mention the physical problems that are brought upon by such a bra. The solution to this is quite simple; you need to invest some money and time in buying bras that are your size and suit the type of breasts that you have. You have been wearing a certain size of bra all your life but just as your body weight fluctuates so does the size of your bra. Every woman must get herself measured at regular intervals to ensure that she is wearing the right
bra size
. Too loose and it gives a saggy effect. Too tight and you look like you are wearing something that doesn't fit. The process of getting your bra size is fairly simple and you should also know when to do it. So let's get you started.
Steps to finding the right bra size
There are some clear signs that would give you a hint that the bra size you are wearing is wrong for you. Wrinkling in the cups, a back band that constantly rides up, underwire poking the sides of your breasts, slipping straps, cup spillage, or a bra that shifts up when you lift your arms are some distinctly visible signs that let you know if its time you got your perfect size ascertained. When you wear a perfect bra your breasts should appear fir, smooth, rounder and not saggy and going all over the place.
All good lingerie stores have professionals who are ready to help you get your perfect size. If you are feeling queasy about a stranger doing the job, you can always enlist the help of your friends and family for the same. The first step in measuring yourself is wearing a non-padded bra that you determine is a decent fit. Otherwise, you may also do it braless. A good idea would be to do this in front of a mirror so that you know if you are doing it right; the tape is not overturned or you are not slouching over. Make sure that the measuring tape is straight and not turned over at the back while you measure yourself.
You will find bra size calculators that will tell you
how to measure bra size
. Use a measuring tape to measure your torso right under the bust. This is the place where your bra band should ideally sit. Round off the number shown by the measuring tape to the nearest whole number. If the number that you get is even, add four inches to it. If it's an odd number, add five inches to it. This should give you your band size. Let's make it clear with an example. So if you got 32 inches, your band size is 36 and if you measured 33 inches, your band size is 38. We made it easier for you to
see clearly here
.
To get your cup size, measure your breasts at their fullest part but the tape should neither be sitting too loose nor should it be crushing your breasts. Round off the tape measurement to the nearest whole number again. Now subtract the band size that you have already calculated from your bust measurement. All bra size calculators come with a
bra size
chart and you can refer to it to find yours. To give you a clear example, if your band size is 34 inch and the bust size is 37 inches, your cup size is 34 C (37 inches- 34 inches= 3 inches).
Know that your measurements were accurate
Once you get the correct bra in your size you need to follow some more steps to ascertain if you measured yourself correctly. Adjust the straps of the bra and look at yourself sideways in a mirror. Your breasts should be sitting midway between your shoulders and elbows. If you feel that you need to go down a cup size for a better fit, go up one band size, and vice versa. There are four essential parts of a bra that you need to check individually to see if the bra is a perfect fit in all ways.
What are the most important parts of finding the correct bra size?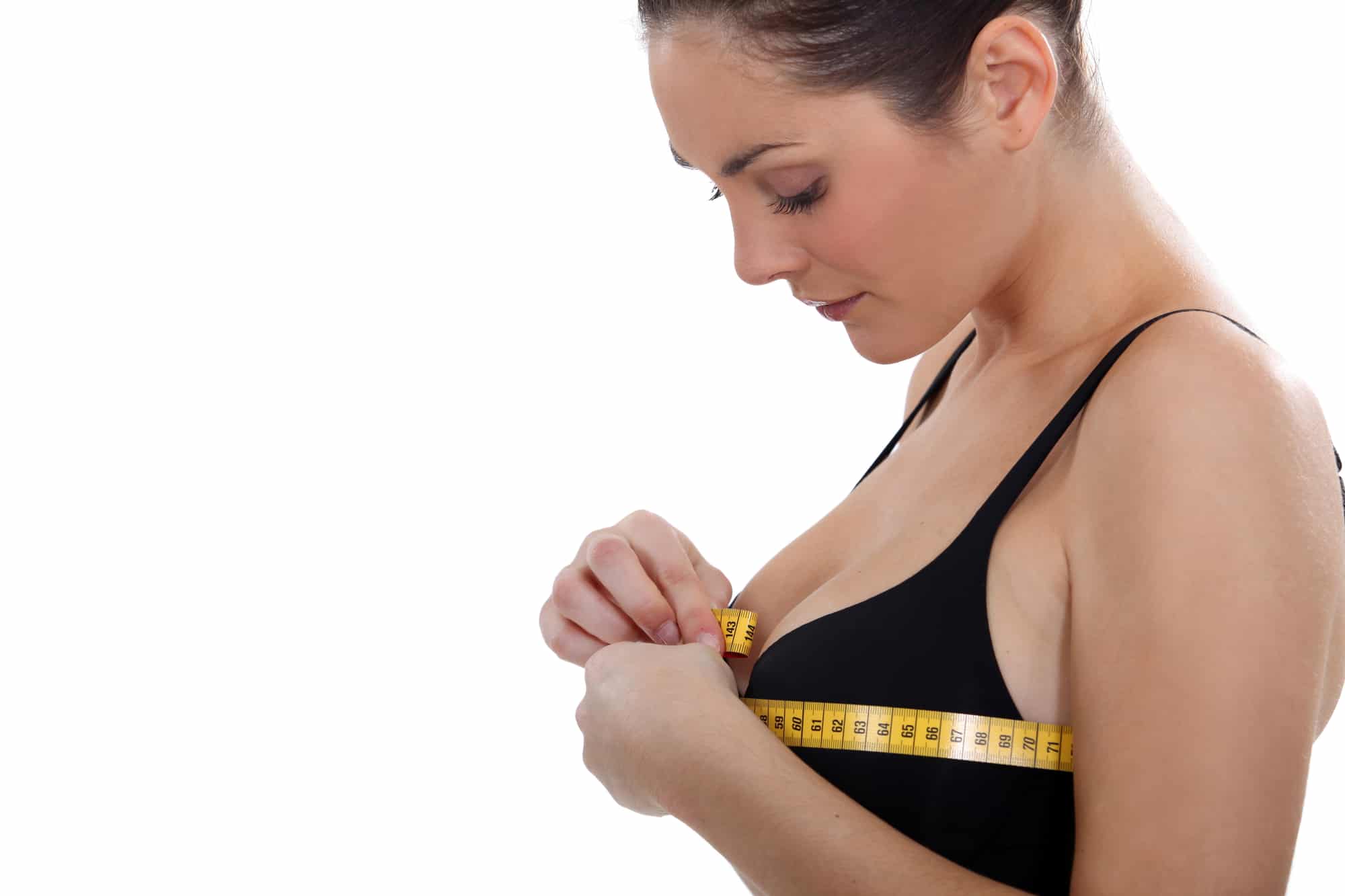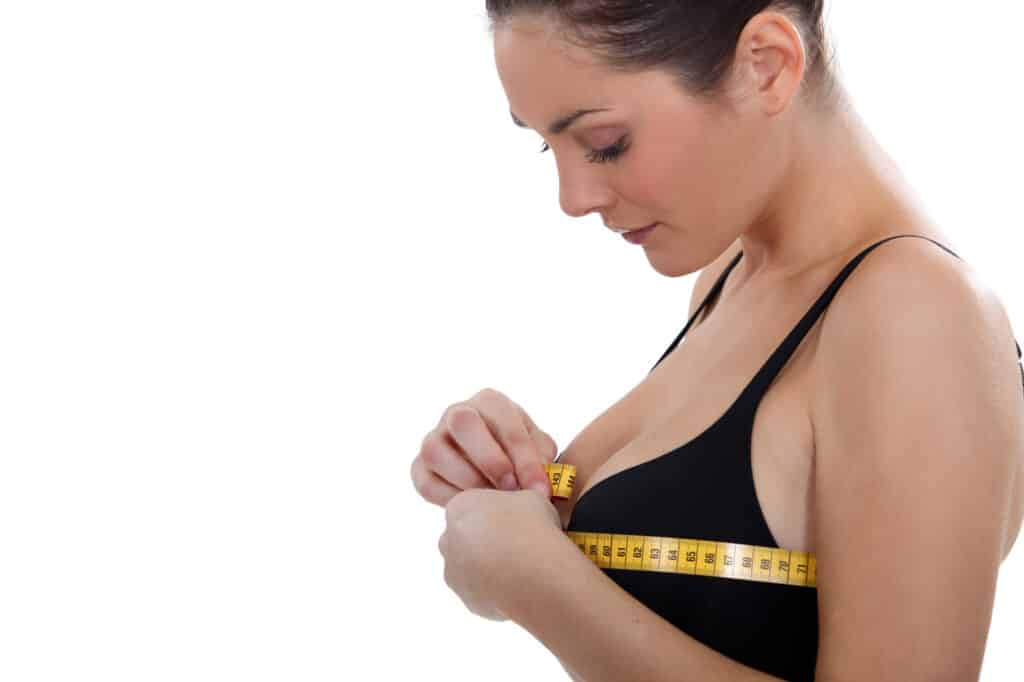 Band
The band plays a very important role
in supporting your breasts. It takes on the weight of your breasts so that the straps do not have to take on the load. If the band of the bra is not perfect, the job of supporting the breasts falls completely onto the straps and you end up with red groovy lines on your shoulders at the end of the day. An ill-fitting band is also the harbinger of chronic back and neck pain in women so this is something that you really must pay attention to. After you hook the clasps make sure that that back band is in line with the front band. With a new bra, you should be able to fit it to the loosest row of hooks, so that you can tighten it as the elastic of the band loosens over time with wear and washings. It should not be too tight or too loose at the back. You should be able to slide two fingers underneath the band of the bra to ascertain that it is the right size. Make sure that there are no gaps at the bottom of the cup or else the bra will ride up.
Centre Gore
This should sit flat on your chest so much so that you should not be able to fit a finger under it. A loose center gore will make your breasts slip out.
Cups
There should be no empty space in the bra cups after you wear it. There should be no spillage either on the sides or at the top of the cup. In case of an underwire bra, the wire should be sitting flat on the chest and not poking you. The better your breasts fit into the cups of the bra,
the bigger your chest size will look
.
Straps
The straps should not fall off the shoulders or dig into them. Adjust the straps first and if doesn't solve the problem, switch to a different size of bra.
Is there a natural way to fill out my bra?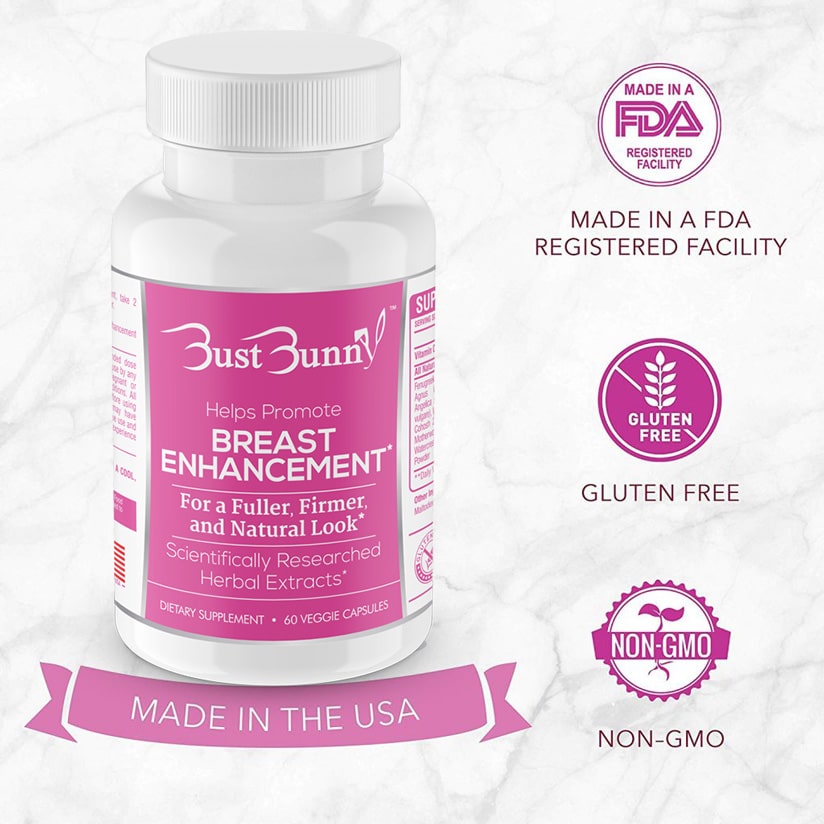 If you are having a hard time filling out your bra and are looking for a natural way to help your breasts become fuller, firmer and perkier then take a look at
Bust Bunny's ingredient page
. Each capsule is filled with active ingredients to help give you a fuller chest size, making it easier to find a bra that suits you. Bust Bunny was created to help women who want to fill out their bra's and feel more confident in their own skin. Taking a natural breast enhancement product can help make this process easier. Most women don't necessarily need to larger breasts, would like to be able to fill out their bra's more which is why we came up with this solution. Start your breast enhancement journey today with 10% off using coupon code "filloutmybra" or
CLICK HERE
to have it instantly applied.