The struggle to have perfectly shaped, perky, firm breasts is never-ending for us women. We always think our boobs could be a little bigger or sit up a bit higher.
Female breasts are primarily made of fat and generally lack muscle tissue. Therefore, it's normal for breasts to become saggy for a number of reasons, including:
Aging
Sudden weight fluctuations
Gravitational pull
Lack of proper support
The good news is, with the help of a good diet, exercise, and supplements, it's possible to get your breasts firm again.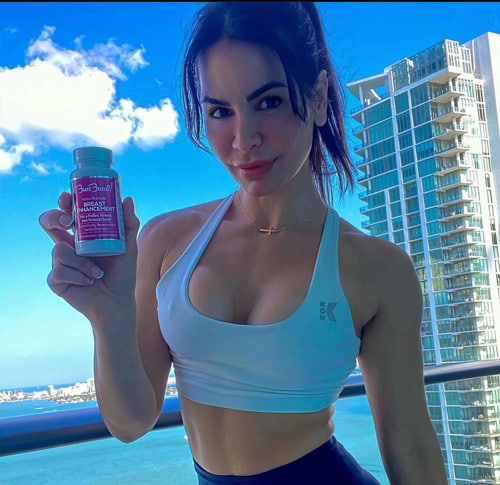 At Bust Bunny, we've built a reputable establishment by creating a natural alternative to implants. Our model is based on science and customer satisfaction above all else.
Here are several remedies to fix sagging breasts without worrying about the side effects and pain of silicone implants.
How Can I Keep My Breasts Firm?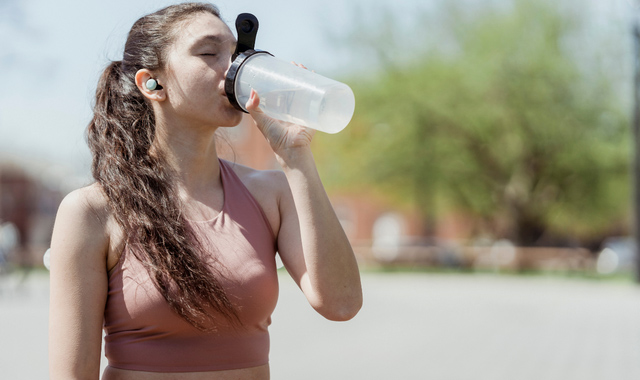 To keep your breasts firm, you must focus on maintaining overall body health. Your general health impacts your breasts as well. To keep your breasts firm, be sure to:
Drink enough water daily
Wear the correct bra size
Exercise regularly
Take supplements
Always take your time researching any product that you intend to use on or for your breasts. Avoid harmful chemicals that could cause side effects or damage to your health.
Your safest bet is an all-natural remedy that will help your body produce more collagen and enhance the elasticity in your breasts.
Our personal favorites have been around for centuries and include vitamin C, wild yam, and fenugreek, all of which are great for helping you get your perky breasts back.
The table below shows the do's and don'ts when you're working toward firming up your breasts.
| | |
| --- | --- |
| Do | Don't |
| Eat nutrient-rich foods | Eat unhealthy sugar and fat-laden foods |
| Support your breasts with a sports bra when exercising | Wear a smaller or larger bra size than you need |
| Stay hydrated | Lose or gain weight too fast |
| Engage in physical exercises such as yoga | Slouch when walking or sitting |
| Use healthy supplements to speed up the results | Smoke |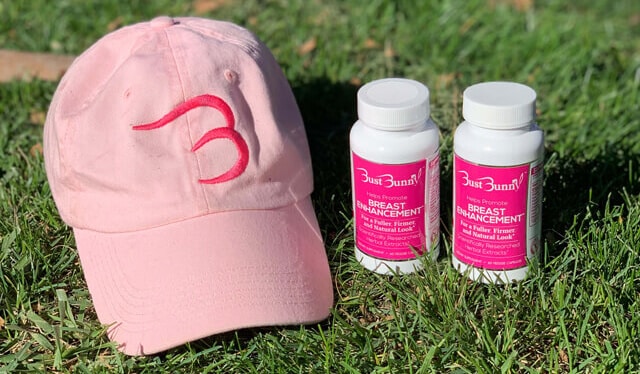 There are plenty of creams, pills, supplements, and products on the market to help you maintain firm breasts and help you if you have sagging boobs. If you're looking for something you can do from the comfort of your own home, here are our top tips.
Almond Oil Mask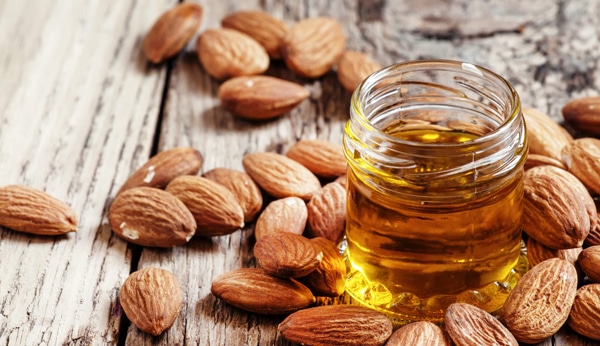 Almond oil is known as the holy grail of breast enhancement thanks to its benefit to the entire chest area. For instance, it:
Contains vitamin E which moisturizes the skin
Heals breast tissue, making breasts look bigger and firmer
To properly use the almond oil mask, follow this procedure.
Take 1 teaspoon of almond oil and warm it in the microwave for 10 seconds.
Wash your hands and use your fingers to massage the oil into your breasts in a circular motion.
Leave it on for about 15 minutes and rinse off with cold water.
For best results, repeat this twice a week.
Exercise Your Upper Body
Believe it or not, doing a "breast workout" can increase the firmness of your bosom.
As women, we often overlook the importance of chest workouts, but really we should focus more on this area.
Upper body strength workouts are the best for lifting your boobs.
For a beginner, start by doing chest presses, dumbbell flyes, arm raises, and push-ups. You can start without weights and then build your way up to add more resistance to your workout.
The video below demonstrates a few chest workouts that will help you get perkier breasts.
Massaging Your Breasts With Ice
Ice massages have been used to enhance beauty for years. It's also a great remedy for sagging boobs.
The combination of your body temperature with the cold temperature of the ice causes your breasts to become perkier and firmer.
You don't want to keep the ice on your breasts until they are numb so follow the directions below.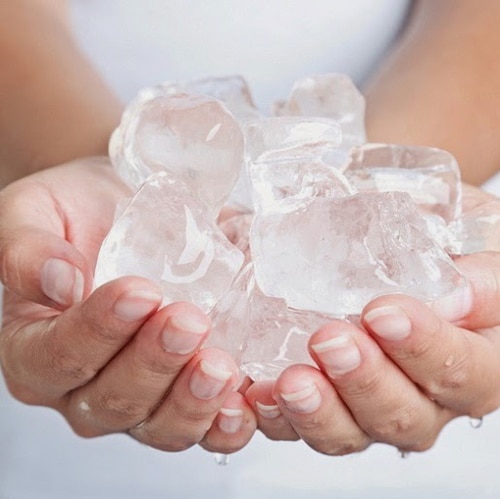 Take 2 ice cubes and massage them over your breasts for about 60 seconds.
Pat your breasts dry with a washcloth and put on a sports bra.
Do this several times throughout the day.
You'll notice that your droopy boobs are lifted, plump, and more firm. Do this in combination with the breast workout of your choice for best results.
Yoga to Tone Your Chest Area
Years of gravitational pull play a big role in reduced perkiness. Yoga is associated with many scientifically proven benefits, and it might also help to firm your breasts.
If you're familiar with yoga, you may know that a common focus of the practice is flexibility and toning.
There are several yoga positions that you can practice, with some focusing more on your breasts than others.
For this target area, you'll want to focus on positions that stretch the shoulders, arms, pectorals, and any other upper body part.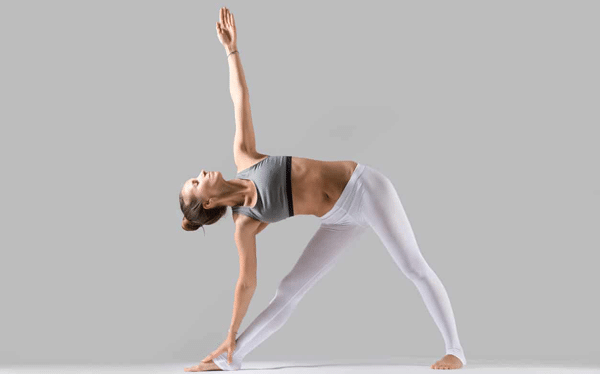 Some common yoga poses that are great for exercising these areas are the cobra pose and triangle pose. If you want gravity on your side, (and have the appropriate skill level) incorporate some headstands and backbends in your routine.
We highly suggest going to a professional yoga studio if you're interested in trying out any of these workouts.
How to Firm Up Breasts Naturally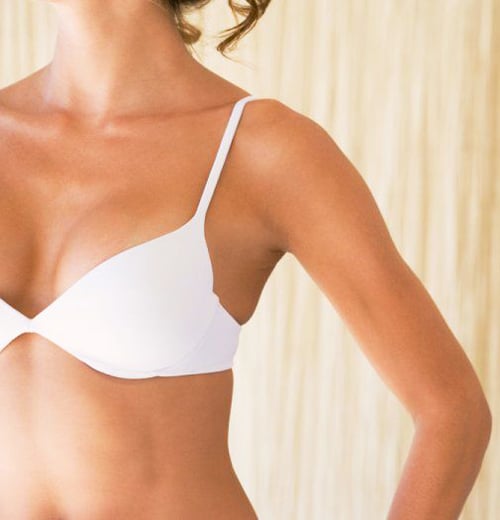 If your breasts are just starting to sag, we have a great remedy to stop them from losing firmness ahead of time.
The key is maintaining your skin's youthfulness.
Start by looking for anti-aging creams that produce collagen, and apply them to your neck and chest area morning and night, daily. This is not a quick fix, but over a period of time, it will get the job done. Y
ou can also add herbs (like fenugreek) and essential oils (such as cypress oil) to your everyday routine.
These ingredients have been used for centuries, although you should combine them with other healthy habits for best results.
Adding more estrogen-rich foods to your diet is highly beneficial to not only your boobs but your entire body. Try to eat these foods on a regular basis:
Lentils
Yogurt
Brown rice
Carrots
Cucumbers
Beet juice
Kidney beans
These are all popular estrogen-rich foods. It's also helpful to include foods that are rich in phytoestrogens, such as chestnuts, flaxseeds, raspberries, green beans, and green tea.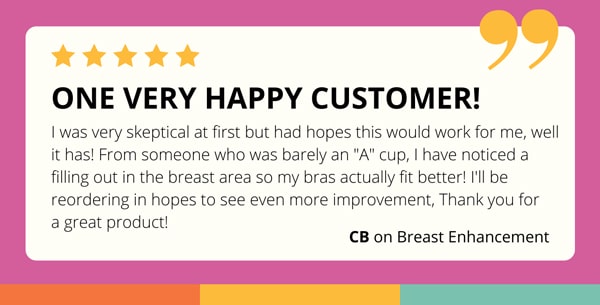 What Supplements Can I Take to Firm and Lift My Breasts?
If you're looking for a way to get perkier breasts, then breast enlargement supplements are your best bet.
Taking an all-natural breast enhancement supplement is an easy way to get firmer breasts.
The Bust Bunny's Breast Enhancement supplement is scientifically researched and will enhance your breasts naturally.
Combining natural herbs with naturally occurring hormones in your body helps firm your breasts without any harmful side effects.
Our products are natural, gluten-free and non-GMO.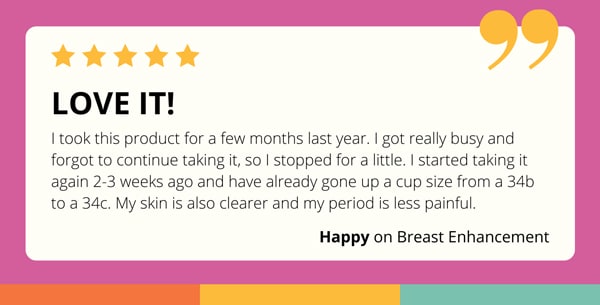 Bust Bunny is here to help heal your breast tissue and get your bust in its best state yet.
If you're looking for a quick fix, like user CB from Amazon was, this may be the solution you've been searching for:
Try it for yourself to be as happy as Leah who left the following review on Trustpilot:
Share on Instagram:
Share on Facebook: