Boob enhancement pills are having a moment right now.
They are safer, healthier, and more affordable compared to other methods of breast enlargement, such as breast implants.
For instance, our Bust Bunny Breast Enhancement Supplement is made using non-GMO ingredients and includes no additives or fillers.
Even so, you may have some doubts as to whether such pills work or not. Well, we're here to set the record straight—boob enhancement pills do work, but there are some conditions attached:
Always take the supplements according to the directions on the label.
Stick with one trusted brand of boob enhancement pills.
Eat a healthy meal before taking the pills, and drink at least 8 ounces of water after.
1 – Understand the Breast Growth Timeline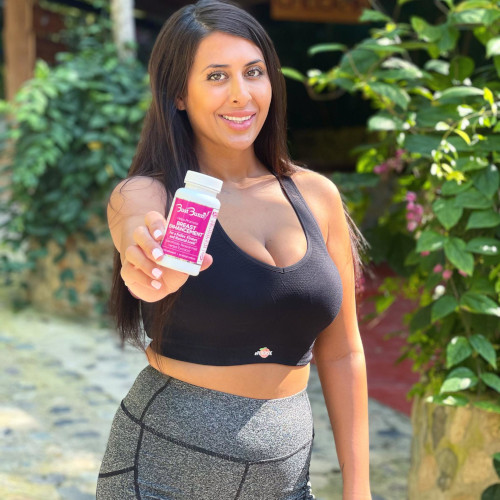 Breast growth takes time.
Some say that breast enhancement pills don't work, but they might be expecting dramatic results in a short period of time.
Even during puberty, breasts can take as long as six years to develop fully. As you'll see in the table below, the average woman's breast size changes as many as six times in her lifetime and only fully matures after pregnancy and breastfeeding.
| | |
| --- | --- |
| Reproductive Stage | Changes In Breasts |
| After puberty | Dense breast tissue which makes boobs appear firm and perky |
| Before or during menstruation | Due to extra fluid in the breasts, they may feel swollen, lumpy, and tender |
| During pregnancy | Breasts feel lumpy because milk-producing glands are becoming larger |
| While breastfeeding | Breasts grow larger and feel tender because milk-producing glands are active |
| Perimenopause | Due to hormonal changes, breasts feel lumpy and tender |
| During menopause | Breast tissue becomes less dense and more fatty |
Did you know? The only way to get bigger boobs instantly is through breast augmentation, which can endanger your health. In short, with breast implants, you may experience complications such as:
Breast pain
Implant rupture
Scar tissue formation
However, when you take boob enhancement pills, significant changes in your breast size will begin to occur after one to three months. While the changes are not instant, boob enhancement pills don't endanger your health like breast implants do.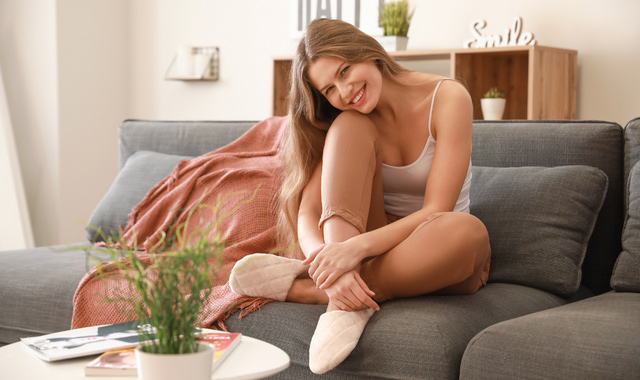 They're natural, healthy, and have little to no side effects—and that's not all. Here are other reasons why you should consider natural breast enlargement pills:
They can treat premenstrual symptoms like recurring night sweats and moodiness
They are affordable compared to breast implants
They can be used by women of all ages
It's also worth noting that results vary from woman to woman because of differences in diet, individual metabolism, and body chemistry.
For instance, consuming a diet high in saturated fats will lead to greater breast density. Additionally, women with a slow metabolism tend to accumulate more fat and may have larger breasts as a result.
2 – Consult Your Health Provider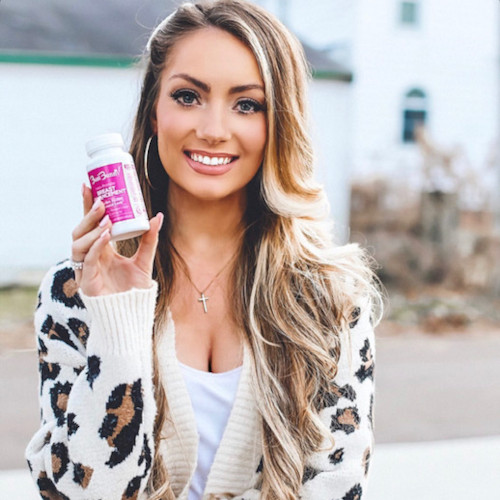 Before taking boob enhancement pills, be sure to talk to your doctor to help you assess any potential risks, and find a safe option that will work for you.
In particular, women currently undergoing hormone replacement therapy (HRT) or taking certain prescribed medication may experience side effects when taking boob enhancement pills.
Let's examine what happens when you take boob enhancement pills while undergoing HRT. Since both the pills and therapy increase the level of estrogen in your system, you're likely to experience an estrogen overload. The consequence of this is:
Stunted breast growth
Irregular periods
Fatigue
Weight gain
As for drug interactions, the potential side effects you could experience will depend on the ingredients in the boob enhancement pills you're taking. Here are a few ingredients commonly used in breast enhancement pills and their possible side effects:
Fenugreek: Can worsen symptoms of asthma such as shortness of breath
Chasteberry: Can interfere with birth control pills
Dong quai: Can slow blood clotting
Astragalus: Can cause diarrhea and affect blood sugar levels
If you're wondering whether boob enhancement supplements can make your boobs bigger, the answer is yes. However, it's possible for serious drug interactions to occur, so always consult your doctor, just to be safe.
3 – Find The Right Supplement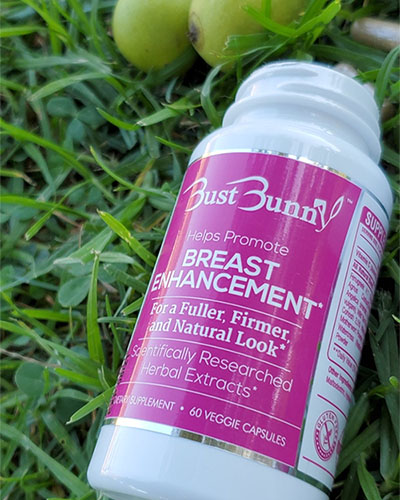 Not all breast enhancement pills are the same.
To avoid risking your health or wasting your money, it's important that you research the brand of boob enhancement pills you want to take. Always consider these factors before deciding on a supplement:
The ingredients in the capsules: Not all breast enhancement capsules contain natural ingredients, and not all can offer additional benefits such as boosting your immune system.
Reviews from previous customers: Testimonials from previous buyers will tell you all you need to know about the effectiveness of a product.
The company's age: A well-established company with decades of experience in the industry is better than a startup whose products are untested.
Boob enhancement pills typically contain a variety of ingredients of plant origin, including fenugreek, wild yam, blessed thistle, fennel seeds, saw palmetto, bovine ovary extract, hops, and dong quai.
At Bust Bunny, we use 13 essential herbs to make a natural boob enhancement supplement that women can trust.
Our formula contains vitamin C, fennel seed, red clover, motherwort, flaxseed, chasteberry, hops, fenugreek, wild yam, Angelica sinensis, black cohosh, blessed thistle, and watercress.
"I'm so so so pleased. Definitely give these a try. Also they are natural with 0 side effects."
– Amazon Customer, United States
Our herbal breast enhancement supplement contains several ingredients that are good and safe for your health, and absolutely no additives or fillers.
All the ingredients in our Bust Bunny Breast Enhancement Supplement are listed on the Food and Drug Administration's GRAS (Generally Regarded As Safe) list, and our products are manufactured in an FDA-compliant facility.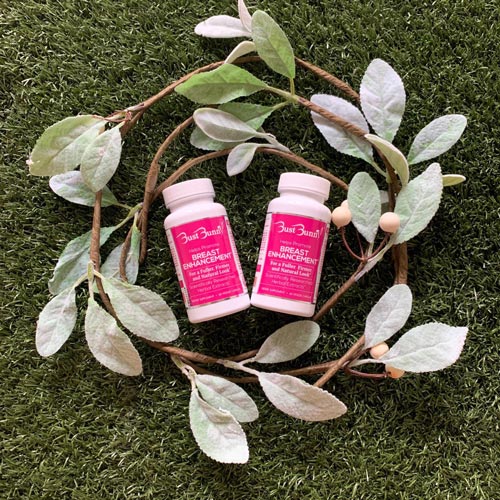 The table below provides more detail about the key ingredients we use in our Bust Bunny Breast Enhancement Supplement and their benefits.
| | |
| --- | --- |
| Ingredient | Benefit |
| Fenugreek | Helps with breast development by stimulating your mammary glands |
| Wild yam | Makes breasts larger by balancing female hormones (estrogen and progesterone) |
| Vitamin C | Responsible for collagen production which keeps your skin and breasts toned and firm |
| Red clover | Acts as a catalyst to hasten breast development |
We use a unique formula to combine the ingredients in Bust Bunny Breast Enhancement Supplement so that your boobs grow bigger boobs within just three months.
"I purchased Bust Bunny 3 months ago. I've noticed fuller and firmer look so I'm going to purchase more."
– Amazon Customer, United States
Expert Tip: Take two Bust Bunny Breast Enhancement all-vegetable capsules daily with at least 8 ounces of water.
4 – Eat Nutrient-Rich Foods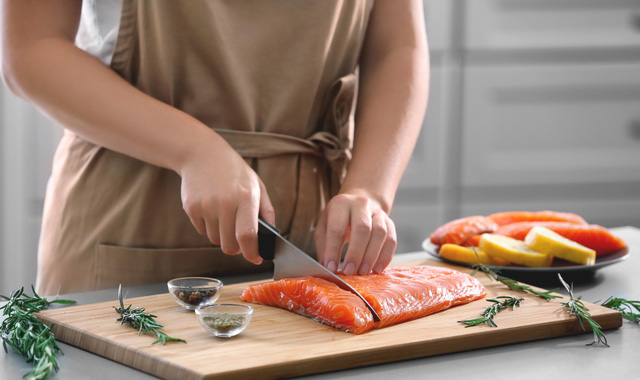 Nutrients like vitamin D, manganese, and bromine can help speed up the action of estrogen in your body. Some of the foods that contain these minerals include nuts, leafy vegetables, and whole grains.
Here are more foods that can help speed up your breast development process:
Milk: Consuming whole milk can increase breast size because breast tissue is made of fat derived from fatty foods
Soya: High in phytoestrogens and isoflavones, which work like estrogen to enhance breast growth
Nuts: Contains monosaturated fats which build breast tissues
Seafood (shellfish, oysters, prawns): Contains manganese and omega-3 which stimulate the production of estrogen that in turn enhances breast growth
Vitamin C is also essential for breast growth since it stimulates the production of collagen, a protein that balances your hormones and keeps your breasts hydrated. By keeping the cells in your breasts hydrated, vitamin C enhances the appearance of your boobs. It may also have an anti-aging effect on the skin around your breasts.
Consuming foods rich in vitamin C, like citrus fruits, potatoes, and brussel sprouts, can make your breasts appear fuller and perkier.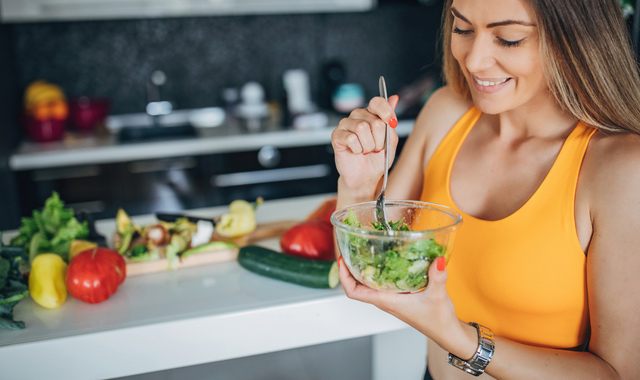 Apart from containing plenty of manganese, green leafy vegetables also prevent the production of the male sex hormone testosterone. Reduced levels of testosterone mean increased estrogen levels, which results in faster breast growth.
Get Bigger Boobs Within Months
Boob enhancement supplements can give you bigger breasts as long as you use them the right way. We advise our customers to stick with one brand of breast enhancement pills for at least three months.
With Bust Bunny Breast Enhancement Supplements, you'll start to notice changes in your breasts in as little as one month. As they start to grow, your boobs will feel tender and slightly swollen. With time, they'll become fuller, rounder, and perkier.
As a final note, always remember to eat nutrient-rich foods, like leafy vegetables, whole grains, milk, and healthy oils, when taking these supplements.
Share on Instagram: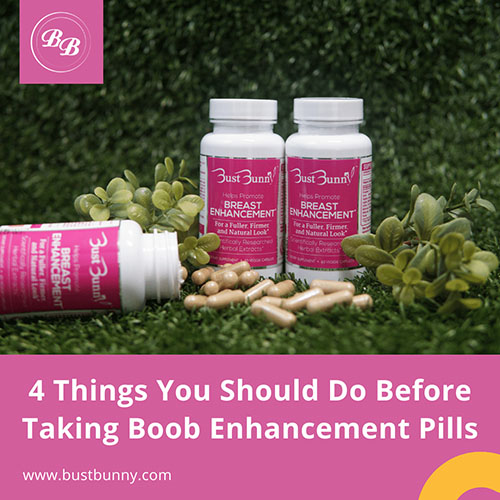 Share on Facebook: