Chasteberry, also known by the scientific name Vitex agnus-castus, is the fruit of the chaste tree. It's native to the Mediterranean region and parts of Asia.
For centuries, chasteberry has been used to treat gynecological disorders and skin conditions, such as:
Preventing the development of pimples and treating acne
Treating symptoms of premenstrual syndrome (PMS)
Promoting fertility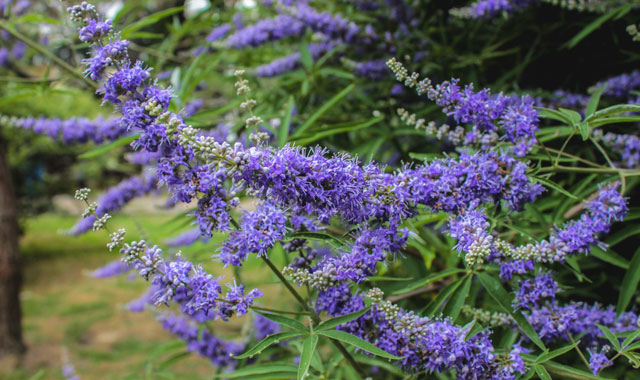 Chasteberry supplements are also trusted for their effective action in breast enlargement and as a safer, non-invasive breast enhancement option.
Besides bigger, fuller boobs and treating gynecological issues in females, the chasteberry supplement has a lot more to offer.
Today, we'll discuss the following:
3 little-known chasteberry benefits for breast enhancement
How chasteberry or vitex supplements impact your overall health and wellness
Details about Bust Bunny Breast Enhancement supplements, which contain chasteberry as a main ingredient, and how to take them for faster and better results
1 – Chasteberry Is Safe for Breast Enhancement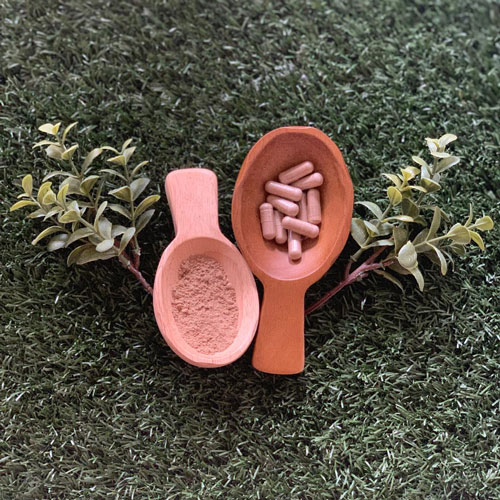 The most reassuring thing about choosing chasteberry supplements for breast enhancement is that they're safe and fit for human consumption.
The process is also painless, unlike other breast enhancement methods. For example, breast enhancement implants are invasive and marred with many potential risks.
For these reasons, more people prefer a breast enlargement dietary supplement containing chasteberry.
From the differences between the two in the table below, you'll see why chasteberry breast enhancement supplements are the better option.
| | |
| --- | --- |
| Chasteberry Breast Enhancement Supplements | Implants |
| Affordable and easily accessible | Costly and must be done by a qualified professional |
| You can stop taking them whenever you want | Once the procedure has been done, undoing it involves even more invasive measures |
| No recovery time is needed, so your life continues as usual | Extended recovery time, which may interfere with your work or school schedule |
| Natural-looking enhanced breasts | May give unnatural-looking results |
According to the National Institutes of Health (NIH), chasteberry is a safe herbal medicine. The only side effects recorded during studies were mild, such as headaches, gastrointestinal discomfort, and nausea.
When choosing your preferred brand of chasteberry breast enhancement supplement, you have to be vigilant.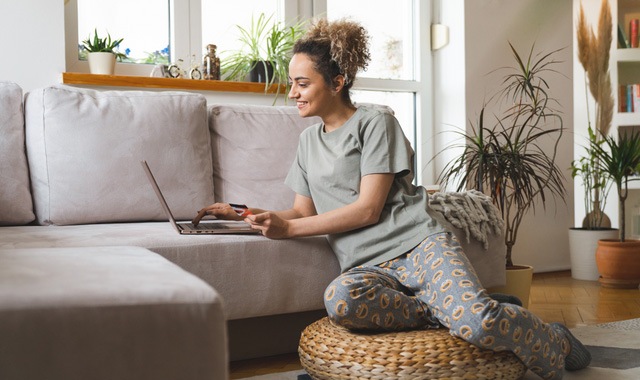 Unnecessary ingredients in breast enlargement supplements, such as fillers, anti-caking agents, and preservatives, may be unsafe for your body.
The additives may cause adverse reactions, such as weight gain and nausea, or inhibit the body's ability to absorb the supplement.
You must ensure that the supplements you choose do not contain any added preservatives and chemicals that could alter your hormones or cause the supplements to fail.
To reap its health benefits and avoid experiencing adverse side effects, only take supplements made by a trusted facility such as Bust Bunny.
At Bust Bunny, we value good health and customer satisfaction above anything else, and all our research is deeply rooted in science. All the ingredients in our breast enhancement supplement are natural and contain no chemical additives or preservatives.
Expert Tip: Pregnant and lactating women have been discouraged from using chasteberry supplements, as little research has been done to determine safety during pregnancy and breastfeeding.
2 – Chasteberry Helps Ease Hormonal Imbalance Naturally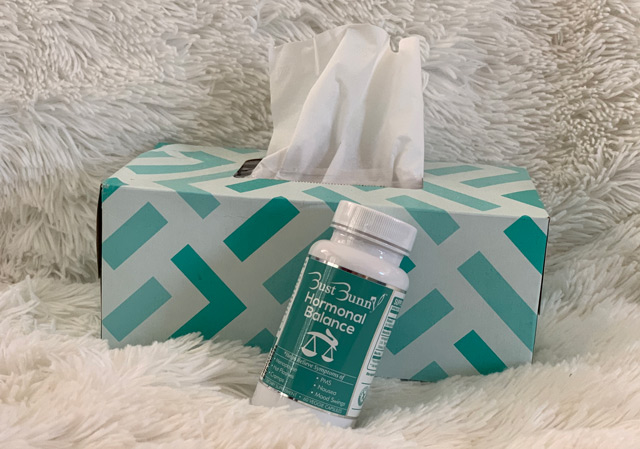 When taking chasteberry to add volume and tighten your breasts, you may notice less discomfort before and during your periods, more regular periods, and good sleep. These are all hormonal-balancing benefits of taking chasteberry.
There have been several studies confirming that chasteberry helps in the management of premenstrual syndrome (PMS) and even menopausal symptoms.
PMS is a variety of symptoms that occur a week or two before your period. The symptoms can vary from mild to intense. They include:
Breast pain
Breast tenderness
Mood swings
Food cravings
Fatigue
Chasteberry helps in the management of PMS symptoms by suppressing the release of prolactin from the pituitary glands.
Prolactin is a hormone that naturally rises during pregnancy but is inappropriately produced just before your period, causing hormonal imbalance. Symptoms of PMS are intensified by hormonal imbalance.
Hormonal imbalance occurs when hormones rise or fall below the required level. It affects a woman's life both physically and emotionally. Other symptoms of hormonal imbalance in females include:
Insomnia: This causes low performance at work or school and increases the risk of long-term illnesses such as high blood pressure and heart disease.
Irregular menstrual cycles: This makes tracking ovulation hard when trying to conceive. It also causes a potential risk of getting iron deficiency anemia when irregular periods are heavy and frequent.
Acne: It can make a person feel unattractive or embarrassed, negatively affecting personal image and confidence
Depression and anxiety: This can lead to low a quality of life where one is scared of trying new things or even leaving the house. It can also lead to a lifetime of medications.
Chasteberry contains the following plant compounds that help balance hormones:
Iridoids, which help in treating inflammation
Flavonoids, which protect the cells from oxidative damage
Progestins, which help other hormones start or stop the menstrual cycle
Phytoestrogen, which helps reduce menopause symptoms by improving mood and minimizing hot flashes and night sweats
Essential oils, which help maintain a healthy balance of feminine hormones
This eases all the symptoms of hormonal imbalance and helps improve quality of life.
3 – Chasteberry Gives Results Fast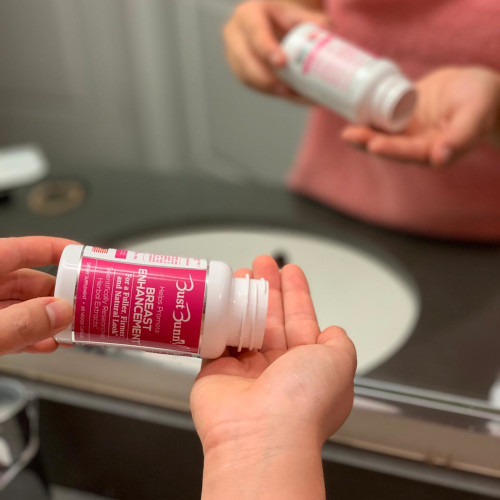 When taking breast enhancement supplements, you always want to know how long it'll take for you to start seeing results. You want to go bra shopping and put on some outfits that flatter your bust, right?
Chasteberry supplements have some women seeing results in as early as three weeks. Others may begin to see a change in two and others in three months.
The results depend on factors such as your age, genetics, or even the foods you eat. This causes varied results in different women.
For example, Lauren started seeing change after only a few weeks.
"These supplements are really awesome. Within five weeks, I felt more fullness and heaviness in my breasts."
– Lauren Voboril
Alison recommends chasteberry supplements because results started showing after only two weeks. Amazing, right?
"These supplements made a difference in my boob size in just 2 weeks of using them! I highly recommend this. It sure does work!"
– Alisson
To ensure you see results of chasteberry breast enlargement supplements fast, we're going to share tips that will increase your chances of getting bigger boobs fast.
Tips for Best Chasteberry Breast Enlargement Results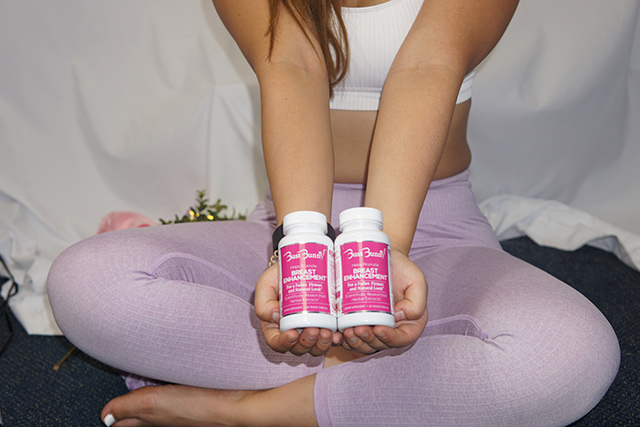 Fuller, well-toned breasts boost your confidence and complement your different outfits. Therefore, you want to put yourself in the best position to enjoy the benefits of the chasteberry supplements.
For faster and more effective results with this herbal remedy, observe the following tips:
Ensure the supplements are from a trusted vendor: Read the reviews from those who've used the supplements and weigh between negative and positive reviews. If there are more negative reviews, avoid the brand.
Take the pills as recommended without fail: Stick to the recommended dosage of 20–40 mg daily. Taking more will not give better or faster results. It will only cause a higher risk of side effects.
Align your diet with your breast goals: Eating breast tissue-promoting foods such as chia seeds, fatty fish, cheese, and yogurt will improve your overall health and increase the chances of having bigger boobs faster.
Include other ingredients: Pairing chasteberry with other known natural ingredients such as fenugreek, black cohosh, and flaxseed will give you even better results.
The best way to include other ingredients for better results is to purchase a supplement like Bust Bunny Breast Enhancement. It consists of all the natural breast enlargement ingredients formulated in one supplement.
Lift, Firm, and Tone Your Breasts Naturally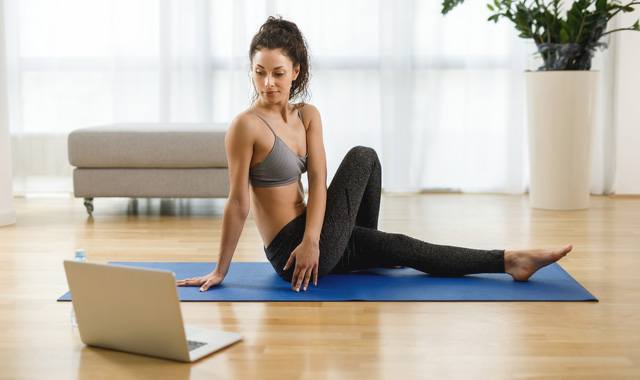 Bust Bunny Breast Enhancement supplement accelerates breast tissue formation resulting in bigger firmer boobs.
As research suggests, chasteberry is among other herbal products classified as safe for use in managing female disorders. Bust Bunny Breast Enhancement contains chasteberry and 11 other plant extracts that help promote natural breast enlargement:
Black cohosh
Dong quai
Blessed thistle
Flax seed
Fennel seed
Fenugreek
Hops
Mexican wild yam
Motherwort
Red clover
Watercress
The formula is made to ensure that you begin to see firmer, rounder, and bigger breasts in 1–3 months.
If you're looking to get bigger boobs without invasive augmentation, try Bust Bunny Breast Enhancement supplement. It works wonders, according to many customer reviews, contains hormone-balancing ingredients, and is made in the USA.
Share on Instagram: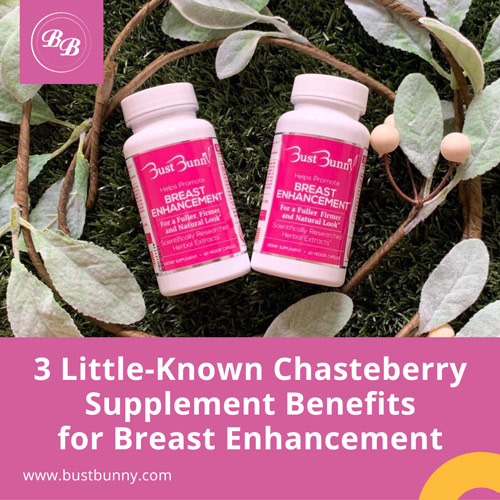 Share on Facebook: