Your boobs are a big part of who you are.
They're a symbol of femininity and play an important role in your self-confidence. Big, full, and firm boobs make you feel beautiful, sexy, and contribute to a high self-esteem.
With such boobs, you can show off your feminine assets with plunging necklines and enhance your God-given curves.
Fenugreek is a natural herb that can help boost your self-confidence by enlarging and firming up your breasts. Don't believe it? Today, we'll share six inspiring fenugreek breast growth before and after pictures that prove this herb works for natural breast enhancement.
As we explore these six examples, you'll also learn:
The dos and don'ts of natural breast enhancement
More health benefits of taking fenugreek supplements
How long it takes to see results after taking natural breast enhancement supplements containing fenugreek
1 – Bigger and Firmer Breasts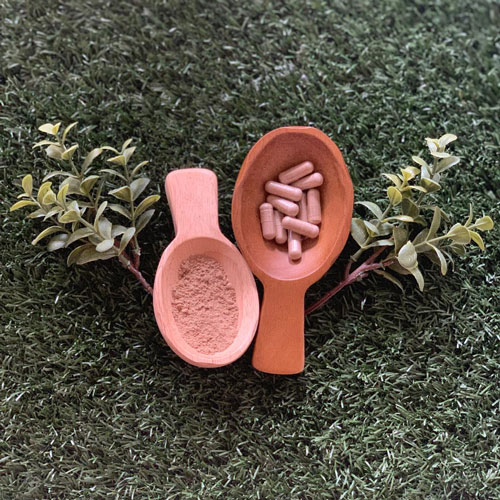 Taking fenugreek can help you get bigger and firmer breasts while maintaining a slim waist. Fenugreek is a herbal galactogogue that increases breast milk supply. This, however, doesn't mean you'll produce breast milk if you aren't breastfeeding.
A herbal galactogogue works by mimicking the hormones, such as prolactin that stimulate breast milk production. Prolactin is also responsible for breast development and will, therefore, enlarge your breasts.
Fenugreek contains natural compounds that mimic prolactin, which helps in breast tissue growth.
Fenugreek also contains phytoestrogens, which have an estrogenic effect on the body.
Estrogen is another hormone that promotes breast growth by encouraging the storage of fat in breast tissue. It also causes the growth of the duct system, which enlarges milk ducts and results in firmer breasts.
Grow bigger breasts naturally by taking our Bust Bunny Breast Enhancement supplements containing fenugreek. Here's a before and after picture example of bigger and fuller breasts, from one of our clients.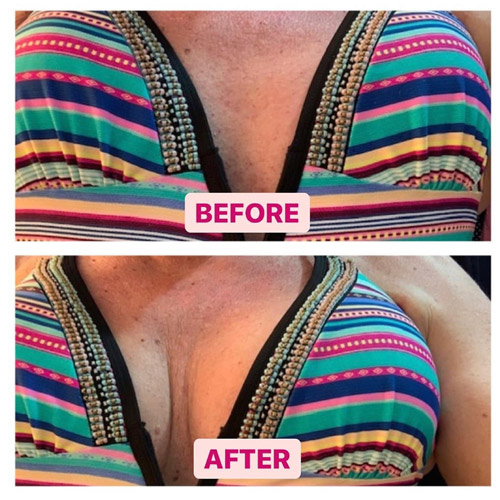 You can also enhance your breasts' appearance by wearing bras that make your breasts appear bigger. Push-up bras will provide extra support for your breasts and push them together to form a cleavage, which gives the illusion of fuller breasts.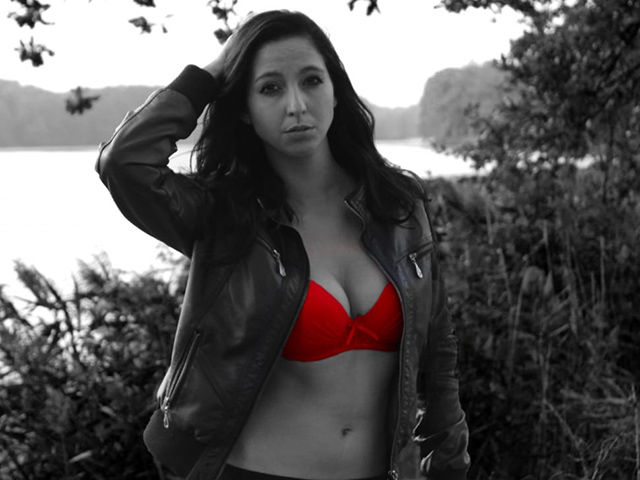 A strapless bandeau bra, on the other hand, provides very little support for your breasts and results in a saggy look. The right bra should support and shape your breasts and must have fitting straps that don't dig into your shoulders or a band that squeezes your rib cage.
2 – A Full Cup Size Increase
@thestrawberryblondebarbie has gone up a full cup size after taking our natural breast enlargement pills.
Before taking the Bust Bunny Breast Enhancement supplements, her breasts didn't fill out any of her bras. She was looking for natural ways to increase her bust size since she wasn't interested in invasive breast augmentation methods.
After tons of research, she came across the breast enhancement pills from Bust Bunny, which contain all-natural ingredients. She was pleasantly surprised by our customer service team, who reassured her of the safety of our supplements.
Our supplements are manufactured in an FDA-compliant facility in the United States using non-GMO ingredients. All our ingredients are sourced from natural herbs like:
Fenugreek
Chasteberry
Red clover
Motherwort
Fennel seeds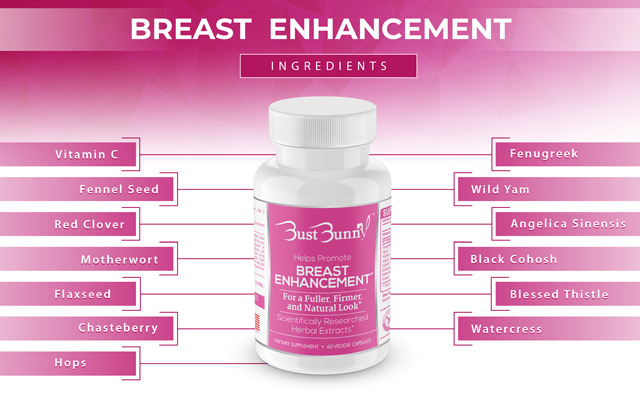 Though @thestrawberryblondebarbie was initially skeptical about our supplements, she was so pleased by the results. She took a picture eight months after taking our fenugreek capsules, and it's clear that her breasts are enhanced and filling up her bras nicely.
Watch as she gives a review of our breast enhancement pills in this video testimonial.
3 – Fuller and Firmer Breasts After Breast Augmentation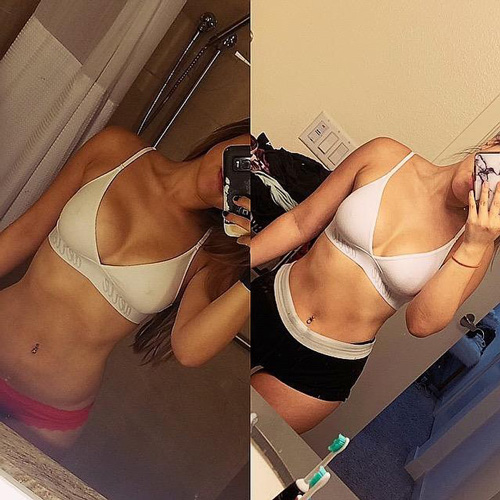 Though Rosa did undergo breast augmentation to increase her breast size, she still wasn't happy with the results. She tried our breast enhancement pills to improve the fullness and firmness of her breasts.
Two months of consistent use helped her get the results she was looking for. She's now happier with her breasts and has also noticed an even bigger difference after continually taking our supplements.
4 – Increase in Breast Size and an Improvement in Mood
Fenugreek not only helps with breast enhancement but also provides other health benefits like improving mood and helping with anxiety.
The picture below was sent in by one of our clients. She started taking our breast enhancement supplements to improve her mood because her birth control pills left her feeling anxious.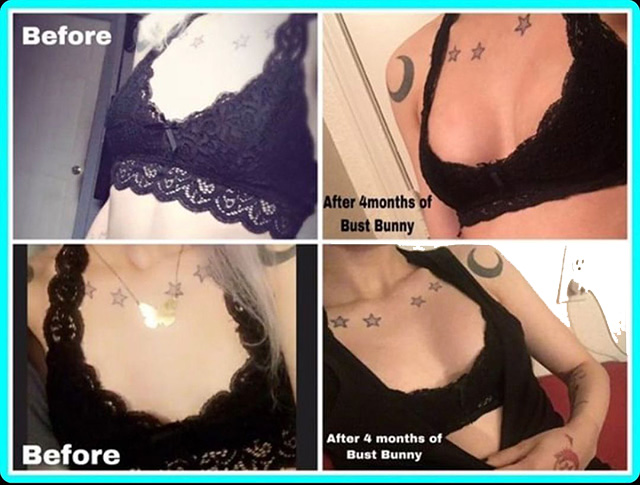 Taking breast enhancement supplements that contain fenugreek has helped improve her mood and anxiety and also increased her breasts size.
Fenugreek helps regulate blood sugar levels, which affects our mental and emotional state. A blood sugar imbalance can cause irritability, anxiety, and worry.
Fenugreek contains fiber, which slows down the body's absorption of carbohydrates and prevents spikes in blood sugar levels. This helps improve your energy and mood, since it releases a steady amount of energy throughout the day.
Hormonal imbalance can also cause irritability and mood swings. Our Bust Bunny Breast Enhancement pills contain other hormone-active herbs that can help balance hormone levels, such as:
Black cohosh
Chasteberry
Blessed thistle
5 – Bigger Breasts Within 1–3 Months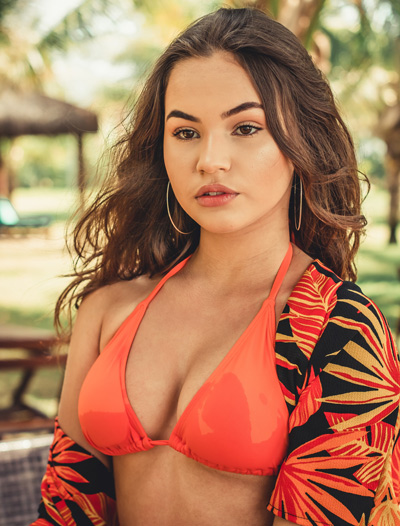 Bust Bunny Breast Enhancement supplements, which contain fenugreek, have helped many women get bigger breasts within 1–3 months.
We conducted a clinical study to prove the effectiveness of our supplements under the supervision of Dr. Eric Anderson in California. Ninety-six women took part in the study, which took 24 months. Those in the study took our all-veggie capsules.
The study showed an average of one-half inch to three inches increase in breast size over a 90-day period among the women who took the supplements.
The pictures below are from one of our clients. She took her first picture in March 2018 before she began taking our supplements. Three months later, her breasts were bigger and fuller than before, and her old bra couldn't contain them.
Some women have, however, grown bigger breasts after taking our breast enhancement pills for just a few days and weeks.
Sharon James grew from an A cup to a B cup after taking our supplements for just three weeks. She loved the results and is definitely looking forward to bigger breasts once she completes her 3-month supply.
Below are her before and after pictures.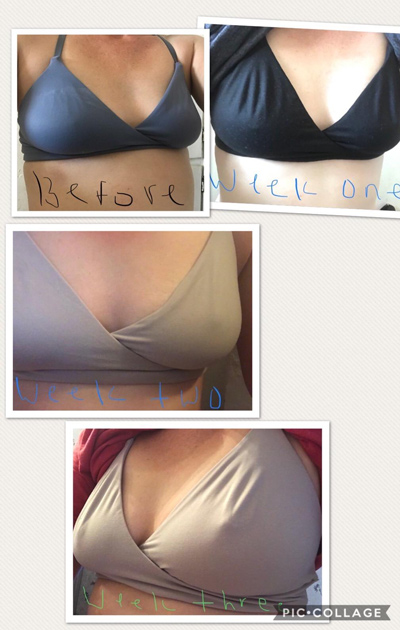 Your age and genetics will affect how long it takes to see results after taking fenugreek for breast enhancement.
Younger women, between the ages of 18 and 40, have higher estrogen levels than their counterparts over 55. This makes it easier for them to raise their estrogen levels with phytoestrogenic herbs like black cohosh, fenugreek, and chasteberry, which are all present in our breast enhancement pills.
Genetic factors also influence the size and shape of your breasts. If your female relatives have big and round breasts, it's very likely you'll see results faster after taking our breast enhancement supplements.
Similarly, if your female relatives have smaller bust sizes, then it can take longer than two months to notice an increase in your bust size.
6 – A Two-Cup Increase in Bust Size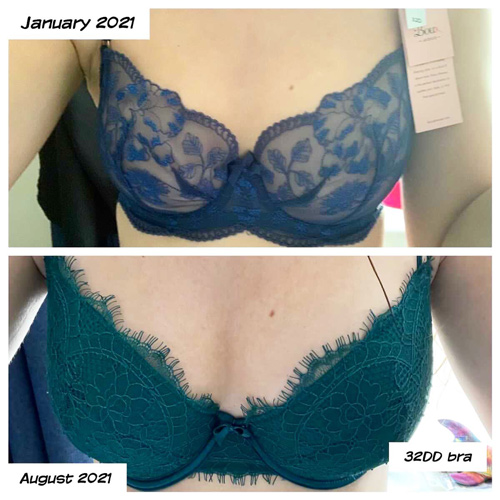 Squirell Joana has gone up two cup sizes after taking our breast enhancement supplements for eight months.
She had previously tried several exercises, which all failed to increase her breast size. Our Breast Enhancement pills have, however, helped immensely. She's thrilled by the results and celebrated by buying new lingerie.
The table below lists three tips to follow to improve the effectiveness of our breast enhancement pills and describes the role that each plays in breast growth.
| | |
| --- | --- |
| Tip | Role In Breast Growth |
| Eat more protein | Proteins promote tissue growth and the production of hormones responsible for breast growth |
| Drink 8–12 glasses of water daily | Staying hydrated will improve your skin's elasticity and promote an increase in breast volume |
| Exercise moderately | Enhance your chest size by taking part in exercises that target your pectoral and chest muscles, such as push-ups, chair dips, and certain yoga poses |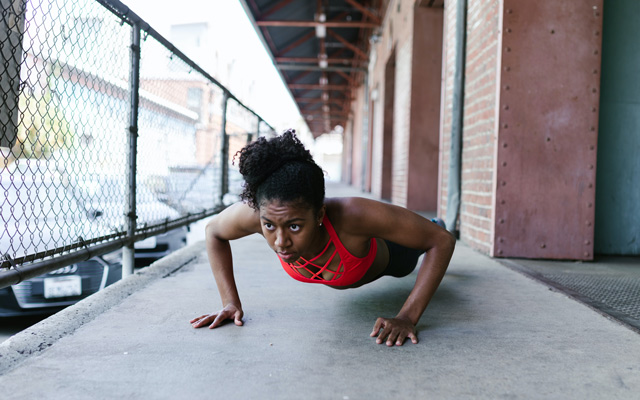 Boost Your Breasts Size and Firmness With Fenugreek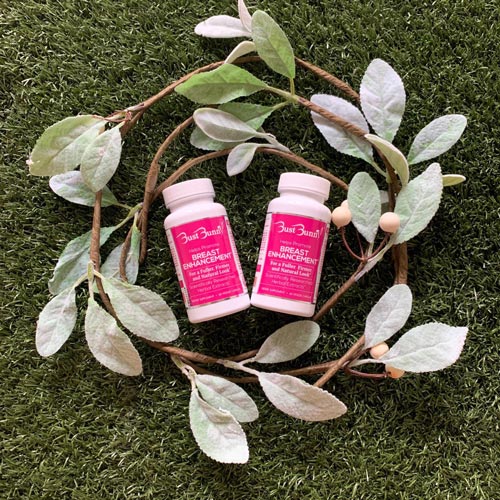 We hope you're convinced that fenugreek can increase the size and firmness of your breasts. If not, visit our testimonial page to read more reviews from women who've seen results after taking out Bust Bunny Breast Enhancement supplements.
Our vegetable capsules contain no additives or fillers and are vegan-friendly. They additionally contain vitamin C, which promotes collagen production and healthy skin.
Order our Breast Enhancement supplements for bigger, rounder, and natural-looking breasts, and we'll ship them in unmarked packaging to protect your privacy.
Share on Instagram: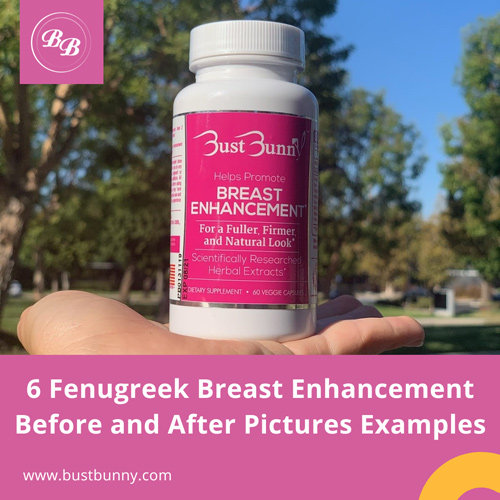 Share on Facebook: