Achieving natural breast enhancement means different things for different women. For some, it could mean exercise; for others, it may be massaging; but for most women, it means using natural breast enhancement supplements.
Women most keen on gaining a perkier bosom combine some or all of these techniques.
The best thing about natural breast enhancement is that it gives you desirable and realistic results without the scars or other negative effects of artificial breast augmentation.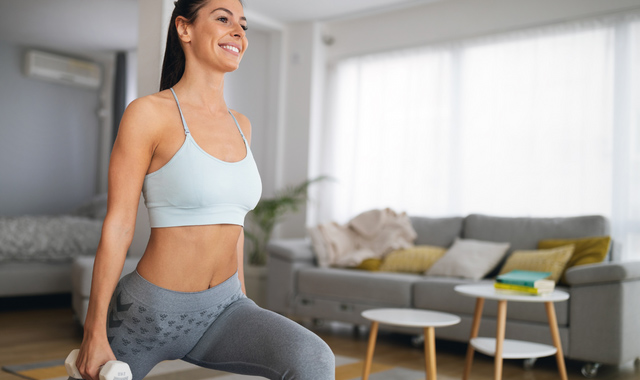 However, like anything out there, we're afraid that if you don't do it right, you may not reach your goal. So, we'd like to highlight the do's and don'ts of natural breast enhancement to ensure you enjoy the fruits of your labor.
The points we discuss below cover:
How to massage your breasts correctly
What exercises to perform
What to eat
The best kind of natural breast enhancement pills
Whether or not you should sleep in a bra
The Do's of Natural Breast Enhancement
The consistent thing with the various natural breast enlargement methods is that you need to be patient because beautiful things take time to bloom.
How long you wait, though, depends on the methods you use. We highly recommend picking any of the methods we highlight in this section and combining them with Bust Bunny Breast Enhancement supplements for faster results.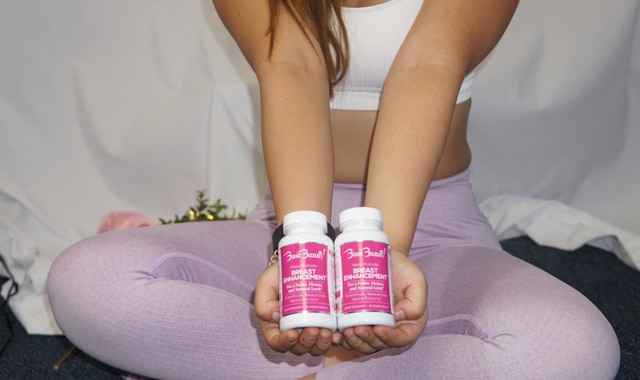 1 – Do Massage Your Breasts the Correct Way
Breast massaging is among the most recommended natural breast enhancement methods.
Massaging helps to increase the fullness and perkiness of your breasts by stimulating collagen production, which improves their elasticity.
It also helps to supply breast tissues with the nutrients they need to grow and boosts blood circulation.
However, the secret behind growing your breasts naturally through massage lies in how you do it. Here are some tips to help you get it right on the first attempt:
Manage your expectations because you won't see changes after your first or second massage. It might actually take months for you to get visible and lasting results.
You need a consistent and regular breast massage routine. We recommend massaging your breasts at night, right after a hot shower or bath, when your hormones are most active.
Take natural breast enhancement supplements that contain proven breast tissue-promoting botanicals that will help you achieve fuller, perkier, and rounder breasts.
Avoid applying too much pressure because it might make your breasts sore without causing any changes.
Use outward motions instead of inward motions to help protect breast tissue.
Avoid your nipple area; it may get too sensitive.
You can also use natural oils like fennel, fenugreek, saw palmetto, and flaxseed oil to help your breasts grow faster. These oils contain nutrients and phytoestrogens that help to increase the size of your breasts.
2 – Do Perform the Right Exercises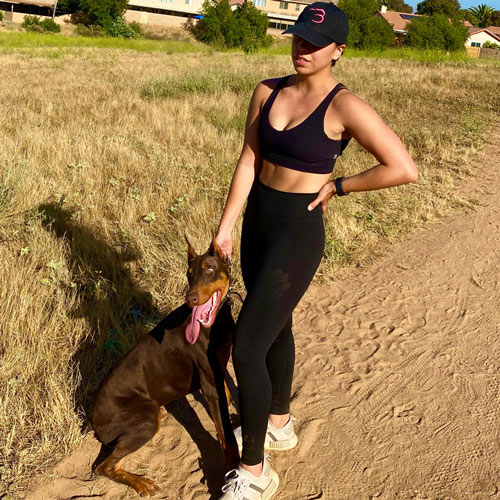 Exercise may not directly increase the size of your breasts, but the right workout can help to build your pectoral, back, and shoulder muscles, making your breasts appear perkier and firmer.
Weightlifting and chest exercises are the best to help you get a more defined and sculpted upper body. They also help to increase breast tissue size and density.
Here are two workouts you can do at home that make a great starting point:
Arm circles: An easy exercise that doesn't require any equipment. Arm circles help to tone your biceps and triceps, while also pulling the pectoral muscles up and lifting your breasts.
Chair dips: These tone and firm breast muscles while strengthening your pectoral muscles to elevate your breasts and make them look firmer and perkier.
Bust Bunny Breast Enhancement pills contain natural hormones that mimic the effects of estrogen in your body. Pairing them with exercise will help promote faster natural breast growth.
3 – Do Eat a Healthy Diet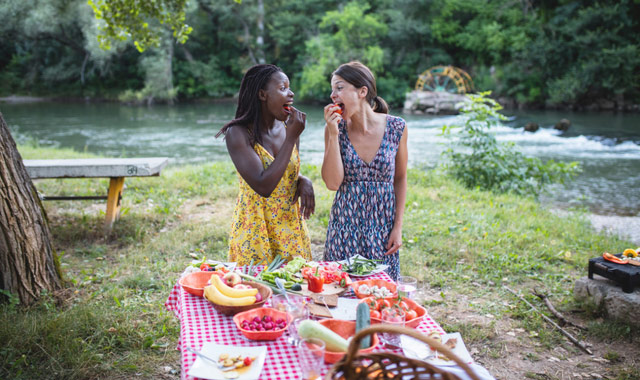 What you eat determines how fast your breasts grow. You need to include the right nutrients in your diet to increase your breast size naturally and keep you strong and healthy.
Natural breast growth is influenced by estrogen and progesterone hormones. Therefore, you must include foods that promote and regulate the absorption of these hormones.
Here's a table highlighting the foods you need to include in your diet, their benefits, and examples.
Food Category
Benefits
Examples
Leafy greens

Increase estrogen levels in the body to promote breast growth
Their high nutritional content assists with the regeneration of breast tissue
Help with hormonal function and breast growth

Spinach
Kale
Collard greens
Watercress
Bok choy

Phytoestrogen rich foods

Work similarly to estrogen, which encourages fat accumulation in the breast tissue
Aid tissue growth and regeneration around the breasts

Soy milk
Tofu
Soy
Nuts such as walnuts, cashew nuts, pistachios, and peanuts
Phytoestrogenic seeds like fenugreek, sesame, flaxseeds, and fennel seeds

Milk and dairy products

Packed with female reproductive hormones, like prolactin, estrogen, and progesterone
The hormones promote an increase in breast size
Contain high amount of fat, which is vital for healthy breast growth

Milk
Butter
Cheese
Yogurt

Healthy oils

Provide the body with fats that promote breast tissue growth
Fish oils are rich in omega-3 fatty acids and manganese, which stimulate estrogen production

Oils from seeds and nuts
Olive oil
Avocado oil
Fish
Eggs
The Don'ts Of Natural Breast Enhancement
Here's what you need to avoid if you want to increase your breast size naturally:
4 – Don't Sleep With Your Bra On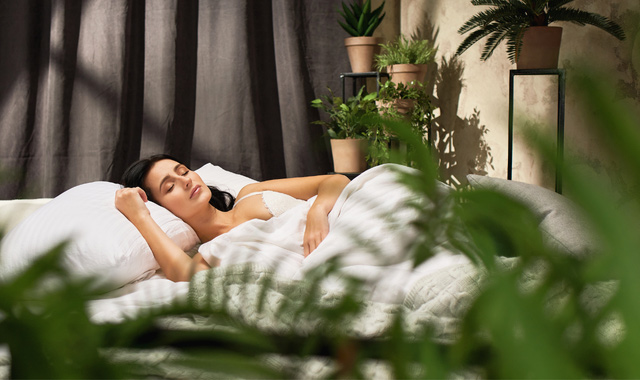 While most women look forward to getting home in the evening and taking off their bra to liberate their boobs, some either keep their bra on or change into a fresh one after their evening shower, and sleep in it to try to prevent sagging breasts.
It's also common to find some women who get bigger breasts after menopause wearing a bra to bed to support the extra weight.
In reality, sleeping in a bra is the enemy that may prevent your breasts from growing, and does not prevent your breasts from sagging.
Wearing the wrong bra to bed is worse, as it can prevent proper circulation to the breasts, which is key in promoting breast size increase.
5 – Don't Purchase Breast Pills From Any Random Store
You must only purchase breast supplements from reputable brands to ensure their safety and efficacy.
You can tell a reputable brand from its ratings and customer reviews. Low ratings mean the pills are not effective, and negative comments will tell you of any negative side effects of the supplements.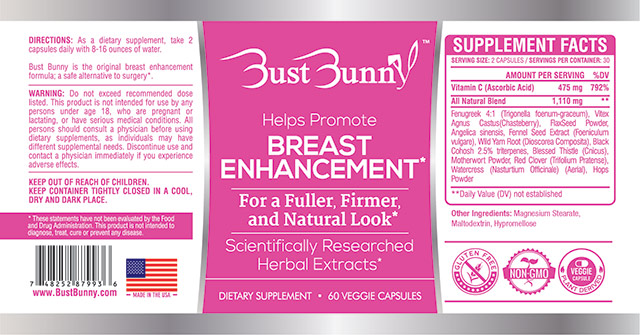 The best recommendations come from friends and family who've used breast supplements before. If you don't know anybody who's used the breast pills you want to purchase, look for undoctored reviews online from social media sites and marketplaces such as eBay, Amazon, and Google.
Bust Bunny has obtained thousands of reviews across multiple sites, including Amazon, eBay, and Trustpilot. We've been keen to use these reviews to improve our products.
Here are some of our top reviews:
"… I can say that I have begun to fill up, and my breasts are becoming firm. It may not be noticeable to the naked eye but I personally can notice a huge difference."
– Candice, US, Amazon
"I absolutely love this stuff! It really does work and has made a difference in my boob size in just 2 weeks of using it! I highly recommend this to anyone looking to get bigger boobs because it sure does work!"
– allisohenk0, eBay
6 – Don't Use Synthetic Breast Pills
Natural breast enhancement pills are your best bet for growing your boobs naturally. However, not all breast pills are made with your health in mind. Some use synthetic or artificial flavors and colorants that may be toxic and harmful to your health.
Some manufacturers add fillers and additives to give you faster but superficial results without giving thought to the negative impacts, such as hormonal imbalances and fertility issues, these ingredients may have on your health.
You can identify synthetic breast pills by researching any obscure ingredients on the list. Find out what the ingredient is, its intended uses, and whether it is approved for consumption.
It's also best to purchase breast supplements made in the USA by manufacturers who comply with the US Food and Drug Administration's (FDA's) Current Good Manufacturing Practice (CGMP) regulations.
Bust Bunny Breast Enhancement pills, for instance, are made with 13 FDA-approved natural botanicals that you may already have in your diet. These include fenugreek, fennel seeds, and flaxseeds.
The Secret to Natural Breast Enhancement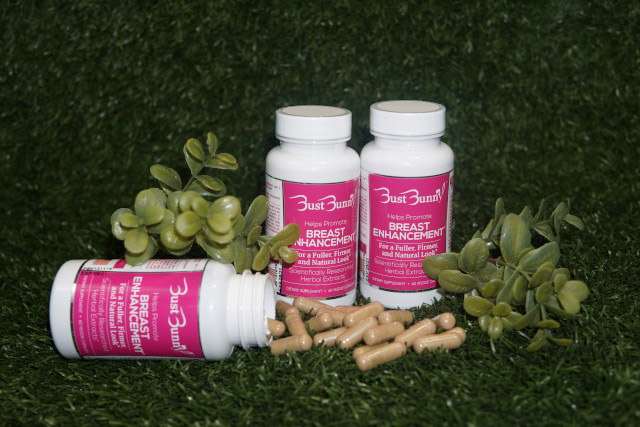 Bust Bunny Breast Enhancement supplements are the secret to achieving a bigger, fuller, and perkier bosom. We've received thousands of raving reviews and are compliant with CGMP regulations.
Customers also appreciate that our supplements are:
All-natural
Vegan-friendly
Gluten-free
Safe to use during pregnancy or when on birth control
Order your first bottle today, and you'll be out shopping for bigger bras very soon.
Share on Instagram: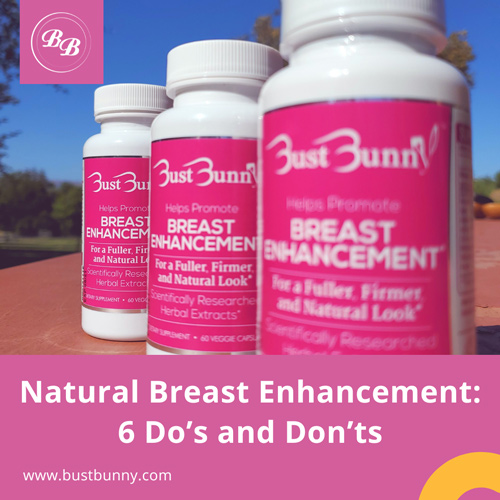 Share on Facebook: