Women of all ages want to find proven ways to grow the size of their breasts. In today's society, it is shameful to have small breasts or as some would call it being "flat chested".  We notice that the insecurity of this issue appears more around swimsuit season because it becomes more difficult to hide the fact that you're boobs are small in a bathing suit.
There is a reason why society is at the highest rate of breast enlargement procedures.  Also, not to mention sales of push-up bras are at an all-time high.  Although this is not always the easiest of complications, there are multiple options for going up a cup size or two without having to undergo the expensive and painful process of getting a breast augmentation.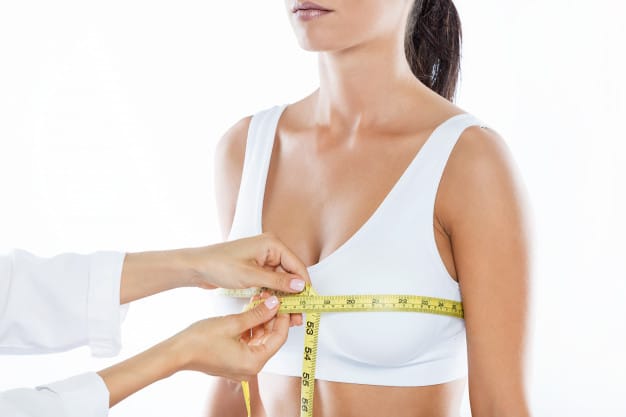 Why you have small or tiny breasts can be a combination of many elements from age, genetics, diet, health conditions and so on.  When it comes to your breasts, that is one part of a woman's body that is constantly changing.  It is almost magical how much possibility there is to how often our boobs change over time.  Although the big one is pregnancy, our breasts change throughout our weight fluctuation, age and even once we begin eating different foods.
In this case, the worry of having small boobs forever should not be a stress of yours.  The good news is that the options of natural breast growth are perpetual.  Bust Bunny breast enhancement supplements were created to help you grow your breasts to a larger size.  Adding this into your routine will help speed the process up!  Use coupon code "smallboobs" for 10% off or CLICK HERE to have your coupon instantly applied.  The only time a woman can almost guarantee her breasts to be fully developed and no longer experience changes is after menopause.
Why are my breasts small
As we know breasts are made up of fat, so if you have a hypermetabolism this is another reason your boobs may be smaller than others.  If your body is actively burning fat than you are more likely to have smaller breasts.  This is why you may notice when working out that your boobs are often one of the first areas you lose weight. More active fit women have smaller breasts naturally.  This is not to say that women who workout dedicatedly are not able to have a full cup size, they just have to work a little harder for it!  If you have tiny breasts you may think that you can never achieve the breast size you want, fortunately, this is not true! Many women who had very small boobs have added a supplement into their workout plan to help increase their breast size.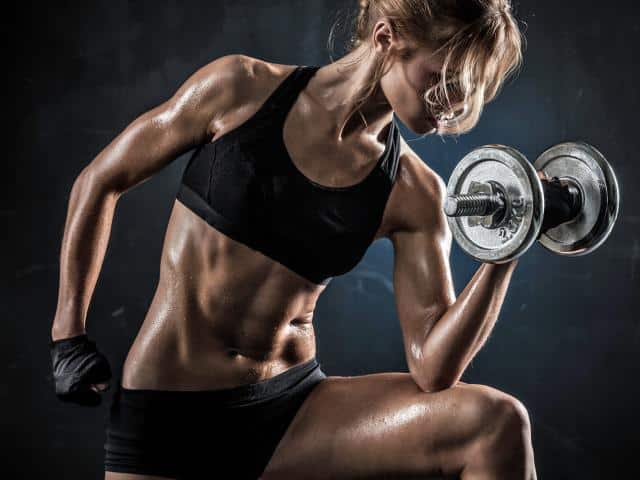 You may be wondering how it is possible to grow your breasts naturally, there are a few things you need to take into consideration.  When we think about our daily diet, you will notice that the amount of phytoestrogens we eat are slim to none.  The hormones that boost the growth of breasts are estrogen and progesterone, if you are lacking either of these it is known that you will have smaller breasts.
This is a primary reason we encourage women to take natural breast enhancement pills daily.  Breast growth pills contain very large amounts of phytoestrogens your body needs to produce increased levels of breast tissue.  It has been said by experts that phytoestrogens can also help protect against breast cancer.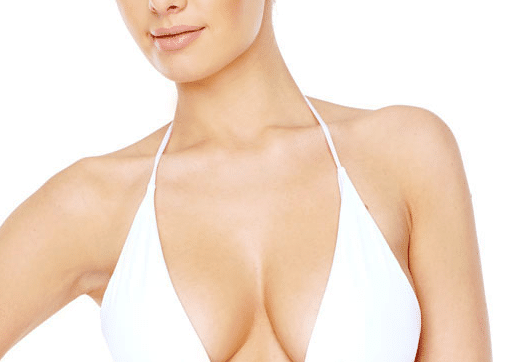 Aside from taking supplements, there are plenty of foods that you can incorporate into your daily diet.  If you are a picky eater, then you'll be happy to know that you have multiple options you can add to your foods without even noticing they are there.  These foods have been around for centuries and have been proven to help make your breasts grow bigger.  Many of these ingredients are highly rich in estrogen, phytoestrogen and other composites that imitate hormones for breast production.  If you have small saggy boobs you may be wanting to find ways to not only increase your breast size but also fill out your breasts to revert them from sagging to full!  The foods you eat make a huge difference in keeping your breasts perky.  Focusing on eating these foods high in estrogen will help with your issue of sagging breasts.  It's best to find natural sources of estrogen that you can add to your everyday meal plan.  You may still take estrogen supplements in addition to eating these foods:
Monounsaturated fats – This is what most people know as "healthy fats" such as avocados, olive oil, eggs, fish, etc.  As we know your breast is composed of fat tissue, if we want to create more fat cells we need to incorporate foods that are high in fat.
Vegetables – Although vegetables don't contain enough estrogen to make a huge difference in breast growth they are extremely rich in antioxidants.  This helps promote glowing skin at the same time as forming healthy tissue to prevent damage.  The top vegetable experts recommend are brussels sprouts, broccoli, kale, cauliflower, and cabbage.
Fruits – A few of the richest sources of estrogen come from eating cherries, peaches, strawberries, raspberries, apples, and melons.
Herbs – Adding herbs to your daily diet is vital for breast growth.  You can do this in the form of a pill and or through foods.  Look into herbs such as fenugreek, wild yam, chasteberry and you may also check out our ingredient list to get further information.
Soy – Soy products have been considered one of the highest superfoods for breast enhancement.  If you are a vegan/vegetarian then you have this area covered!  A lot of plant-based foods are rich in soy.  You can start daily by substituting regular milk for soy to incorporate this into your diet more.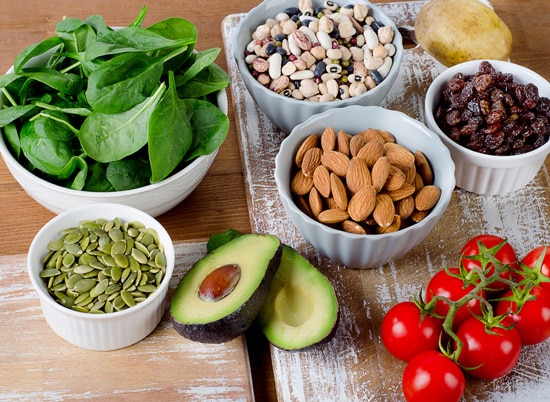 Here is a list of additional foods that contain protein, estrogen or phytoestrogens that you should also be incorporating daily:
Beets
Black tea
Green tea
Garlic
Clover
Cucumbers
Carrots
Eggplant
Pumpkin seeds
Walnuts
Whey Protein
Tofu
Edamame
Quinoa
Peanut butter
Cottage cheese
Seafood
How breast enlargement massage's help with breast growth
In the past, we have talked about doing a daily breast massage for improving breast growth.  Just as important as having the proper nutrition and workout regiment, so is incorporating a breast enlargement massage.  Doing this is helping to increase the blood circulation your breasts need for proper development.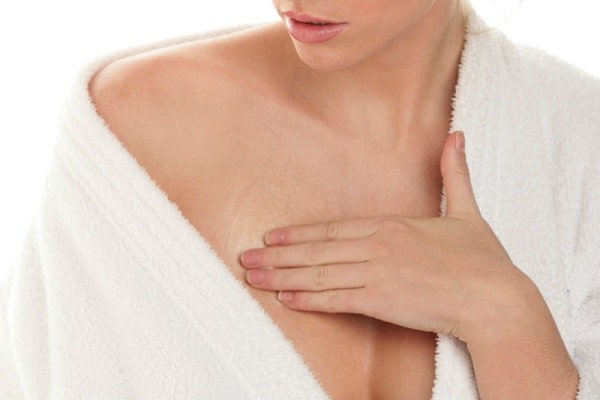 Another important thing to consider is prolactin production in your breasts, which is induced by massaging your breasts regularly.  Being consistent with your breast massage will result in larger breasts due to the increase of blood circulation.  Keep in mind, in addition to massaging your breasts, incorporating proper exercise habits will lead to a bigger bust size as well.  With breast massages having small saggy breasts can be a thing of the past!  This is one of the best ways to increase your circulation and give a boost to your saggy boobs.  Even if you already have perky boobs, you still may want to add this into your weekly routine to prevent any future breast sagging.
Breastfeeding with small breasts
Some women prefer to keep their natural tiny breasts over having large boobs for many reasons.  All shapes and sizes are beautiful and if fully a personal preference. Although, when women come to us asking if it is possible to breastfeed with small breasts, the immediate answer is yes!  Having smaller breasts does not stop a women from breastfeeding any differently than a women with larger breasts.  Whether or not you have a large chest size or small, that has nothing to do with the production of breast milk your body creates. Bust Bunny helps increase milk production if you are struggling to produce breast milk you may want to give breast pills a try!  Use coupon code "smallboobs" for 10% off or CLICK HERE to have your coupon instantly applied.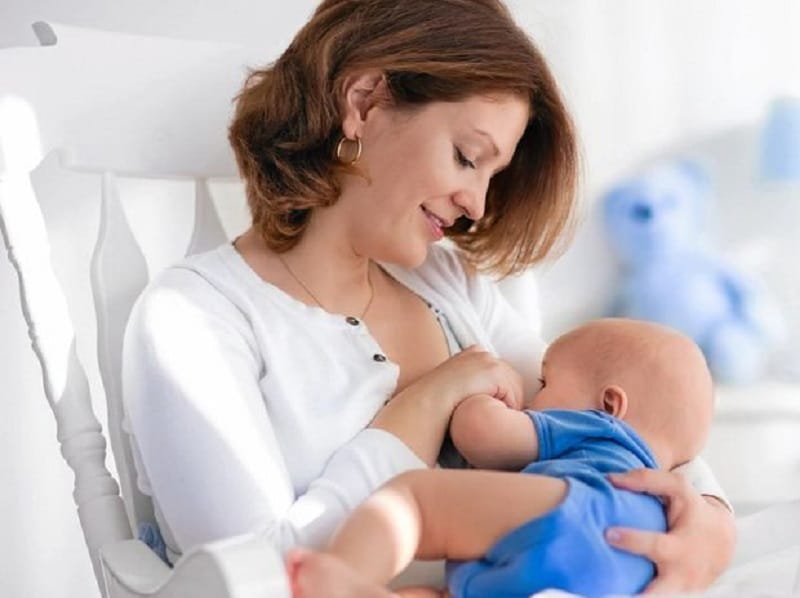 Even if you have A-cup boobs, your breasts are just as capable as a woman with C-cup boobs.  During this time you will expect to see a lot of changes in your breasts from the size, shape, roundness, fullness, etc.  The only downfall of breastfeeding is the possible effect of getting saggy boobs afterward!  Luckily there are remedies for this as well.