Preoperative anxiety can have you feeling stressed, tense, and worried. To help ease your worries, we have prepared this must-have breast explant preparation checklist to give you the information that will help you prepare adequately pre and post-op. Reading through this breast explant preparation checklist will help
To educate yourself
To stay calm
To plan properly in advance
To reduce the chances of adverse side effects
The goal of Bust Bunny is to ease your fear, anxiety and stress by educating you on what to do and expect. Here's your breast explant preparation checklist.
1 – Talk to Your Doctor
Talking to your doctor will help you to know what to expect pre and post-op. Your doctor can let you know the recovery time and post-operative instructions.
It's also a perfect time to discuss your breast appearance goals, the risks associated with breast implant removal, and any other questions you may have regarding the procedure.
Your doctor may also carry out an initial evaluation to review your medical history and assess your current health status. This helps to ensure you're fit to undergo the breast explant and the recovery process.
2 – Practice Breast Massage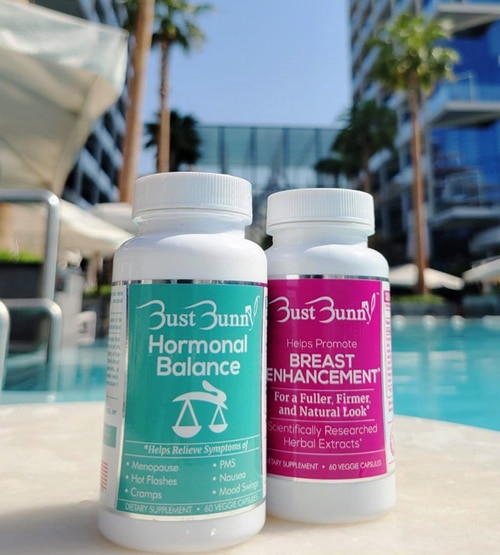 Breast massage prior to your breast explant procedure helps to loosen the breast capsule. Follow the instructions given to you by your doctor on how to perform a breast massage.
Most doctors recommend practicing breast massage at least 4 times per day. Avoid doing it vigorously and forcefully so you don't cause yourself undue discomfort.
Pro Tip: Practicing breast massage after your breast implant removal recovery is also a method for obtaining bigger breasts naturally. You can pair your breast massage with breast enhancement supplements.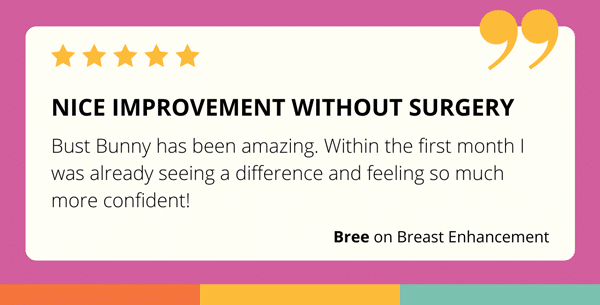 3 – Avoid Alcohol Before the Procedure
Most doctors recommend avoiding alcohol for at least 72 hours prior to the breast explant procedure. Alcohol thins the blood making it harder to stop any unexpected excessive bleeding during the procedure.
Additionally, alcohol may compromise your immune system, increasing your risk for infections and other complications post-procedure.
Allow your body time to process all the alcohol and rebuild the depressed immune system.
4 – Avoid Smoking
Smoking impairs the healing of wounds, which increases the risk of infection, and also compromises your immunity.
Avoid using tobacco or being around anyone who smokes for at least a month prior to your breast explant procedure. Additionally, you should avoid the following nicotine-related products for a minimum of 6 weeks pre-op:
Nicotine patches
Gum
Vaping
Cannabis
If you're unable to stop smoking before the procedure, inform your doctor and reschedule. After your procedure, avoid taking tobacco-related products until your doctor tells you it's safe.
5 – Adopt a Healthy Lifestyle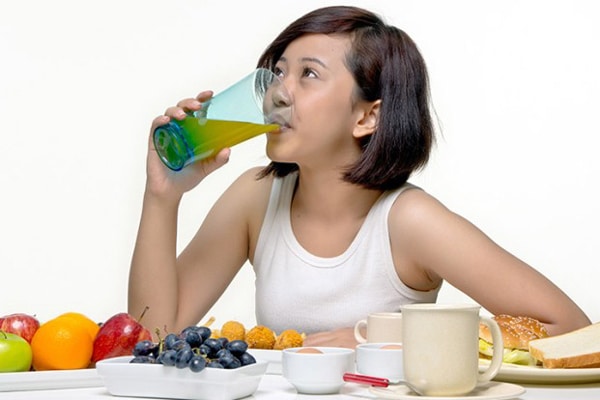 In the weeks before your breast explant procedure, adopt a healthier diet to boost your immunity and prepare your body for smooth healing. Eat foods that are rich in protein, such as eggs, chicken, and meat.
Make sure to also consume some vitamin C-rich foods such as:
Broccoli
Kiwi fruit
Dark leafy greens like kale and spinach
Brussels sprouts
Strawberries
Zinc supplements or zinc-rich foods like shrimp, lamb, quinoa, turkey, cashew nuts, and lentils also aid in healing. Also, hydrating and exercising also gives your body the extra boost it needs to undergo the procedure and recovery.
Pro Tip: Stock up on healthy frozen meals before the procedure. Ensure that food products, such as juice, milk, and water, are in small containers because heavy ones will be too heavy for you to lift.
6 – Don't Take Blood Thinning Medications
Blood thinning medications may increase your risk of bleeding. Avoid taking medications with ibuprofen and aspirin 14 days pre-op and at least 2 days post-op. Other blood thinning medications, foods, and products you should avoid:
Estrogen supplements and birth control pills
Vitamin E
Garlic supplements
St. John's wort
Herbal teas like green tea
Ginger supplements
Ginkgo biloba
Your doctor will let you know which drugs to avoid so continue taking your prescribed medication unless otherwise advised by your doctor. You can ask your doctor any medication-related questions you might have.
7 – Plan to Have a Support Person
Since you'll be required to relax and refrain from any strenuous activity post-op, have someone to tend to you.
You'll need someone to drive you to and from the breast explant procedure as your range of motion will be restricted making driving dangerous.
You'll also require assistance with various hospital and house-related chores both before and after the procedure. You'll need someone to do the following:
Fill in your prescriptions
Receive instructions for your care
Take you to your first post-op checkup
Shopping
Childcare
Housework
With this in mind, consider getting someone who can be with you for at least 24 hours a day, seven days a week until you're fully recovered.
Pro Tip: Be sure to get a list of phone numbers, especially emergency numbers, for your helper.
8 – Practice Proper Hygiene and Dress Appropriately Pre and Post-op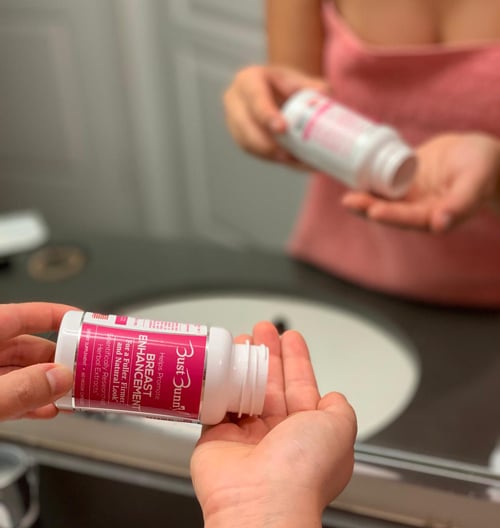 Shower the night before and in the morning of your breast explant procedure. Most doctors recommend using antibacterial soap.
Wash your chest and underarms thoroughly. Wax or shave your underarms as doing it post-op can be extremely uncomfortable.
Products to avoid after showering the morning of the procedure include:
Lotion
Powder
Scented skin creams
Hair spray
Perfume
Cosmetics
Moisturizers
Deodorant
Nail polish
Jewelry
During post-op consider wearing button-down or loose fitting shirts, loose pants, and slip-on shoes because you'll not be able to lift your hands or bend at the waist.
Additionally, have the following items ready and within reach for when you come home:
Night clothes
Several house robes
Slippers
Several pairs of socks
Blanket
Get a hand sanitizer since you might have trouble washing your hands due to the restricted range of movement, especially if you'll be changing your dressings.
9 – Practice Sleeping on Your Back
Sleeping on your back is the most comfortable position post-procedure. Most doctors recommend sleeping on the back for at least 8 to 12 weeks post-op.
This decreases the risk of putting excessive pressure on your incisions, which could prevent them from healing.
You may sleep on your side as long as you don't toss and turn. Sleeping on a recliner or placing several pillows or towels around you can help with this.
10 – Get a Comfortable Compression or Support Bra
A compression bra holds the breasts tight to your body, which helps to limit their movement. It keeps your breasts in one spot until they're completely healed while also protecting your incisions from being rubbed.
Consider a bra that clasps in the front as it will will be easy to wear and take off. More importantly, you won't have to move your hands as much when wearing or removing it.
Remember to wear your support bra according to the recommended time-frame. This prevents the risk of having a more extended recovery period.
Pro Tip: After some time, your support bra may feel loose. If this happens, replace it because you'll still need that added support as you continue to heal.
At first I was skeptical to buy this… At first I was skeptical to buy this but I decided to give it a shot and I'm so glad I did! I workout a lot and felt like my breast size was decreasing so I tried these. At first my breast felt extra sensitive but I didn't mind because I just figured it was working… I'm so glad I suck it out because just after a few weeks they were no longer so sensitive and they looked and felt so much Fuller. My husband has definitely noticed!.— Christin Shumway, USA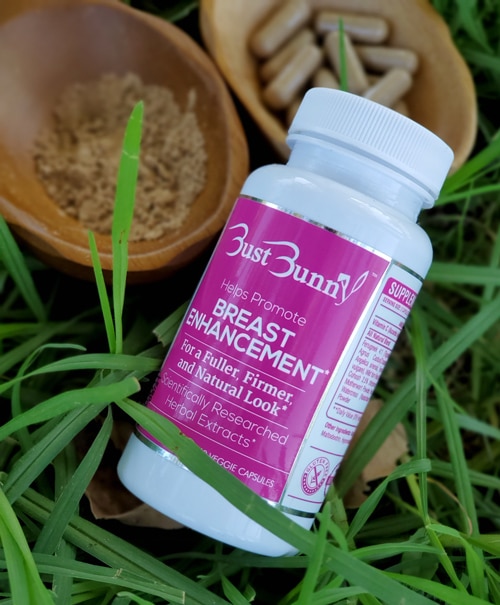 About Bust Bunny
Bust Bunny was established in 2017. The company is the brainchild of Shawn and is a family-owned business. Shawn was a BioChem major in school and his love of science that led him to found Bust Bunny.
Bust Bunny helps women get firmer and bigger breasts by offering them science-backed breast enhancement supplements. Bust Bunny also offers hormone balance supplements for women looking for fuller breasts or dealing with menstrual pain, menopause, hot flushes, and anxiety.
Shawn spent countless hours reviewing hundreds and hundreds of both good and bad reviews, researching, learning, and questioning the perfect recipe. He wanted to unearth the right ingredient that really worked and one that would lead to 1,000s of positive reviews.
Bust Bunny products are manufactured in an FDA-compliant facility. They're deeply rooted in science, customer satisfaction, and the value of good health.
Do's and Don'ts Post Surgery
Here's a table of the do's and don'ts for the next several weeks after your breast explant:
| | |
| --- | --- |
| The Do's | The Don'ts |
| Resume walking at a gentle pace | Drive until you can handle the steering wheel without discomfort |
| Go back to work in 1 to 6 weeks (average time is 2 weeks) depending on your work activity | Lift more than 5 pounds or bend at the waist to lift for 2 weeks |
| Report signs of infection | Engage is sexual activity for at least 1 week |
What Next After Recovery?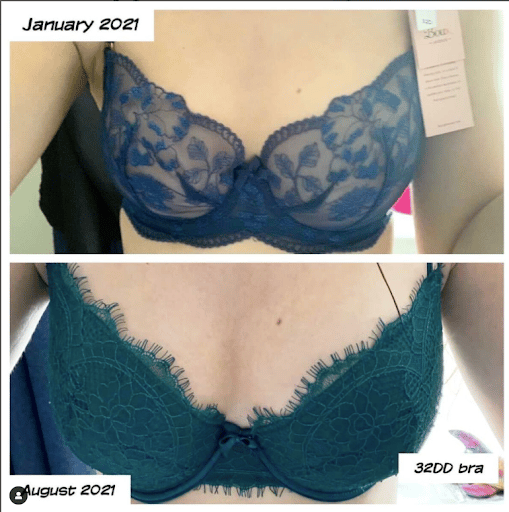 Luxury Escapes is seriously so great

Luxury Escapes is seriously so great. Not only do they great deals but their customer service is always amazing. They will always do their best to help you and you can actually expect to get a response. We had a travel emergency situation in which we weren't able to travel 2 hours before our flight, so we thought we had lost out on thousands of dollars. I spoke with Nik B and he was so kind and understanding and was able to help us put the reservation on hold to use for a later date. Bless him ! Highly recommend this company for your travel needs.. — Rosa Z, US
The breast explant procedure makes breasts lose their perkiness and firmness. However, it's still possible to give your breasts a youthful, firmer, and perkier appearance again. Natural breast enhancement techniques include:
Breast enhancement exercises
Breast enhancement foods
Breast enhancement supplements
If you want to increase your breast size naturally after breast implant removal, Bust Bunny offers natural breast enhancement supplements. Our breast enhancement supplements help you achieve the perkiness and volume associated with breast implants. Feel free to visit our shop for more information.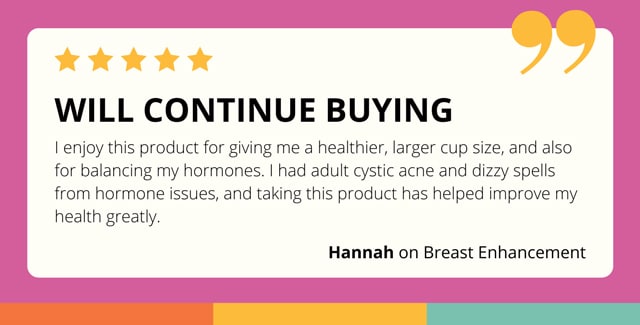 Share on Instagram: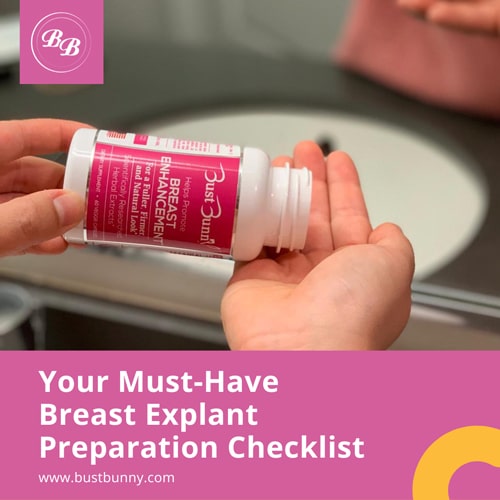 Share on Facebook: