There are many articles out there telling you how to make your boobs bigger with different tips and tricks. It gets hard to know which tips and tricks really work versus which ones are just gimmicks. With well thought out research we wanted to provide you a list of the top scientifically researched ingredients that target your chest area. Whether you want to increase the size of your breasts, firm up your breasts or just give a little boost to your chest we want to help you achieve your body goals. 
Not everyone was born with a perfect chest and overtime as women, our breasts tend to change in ways that we can't understand. Some of us lose elasticity in our chest and some of us women decrease in size due to other factors. Without having to turn to expensive and traumatic surgeries, you can naturally work your way up to larger breasts. Most of the time we want to have a look of natural breasts and with the right ingredients, herbs, supplements, and lifestyle you can have that look of fuller natural breasts. 
Red Clover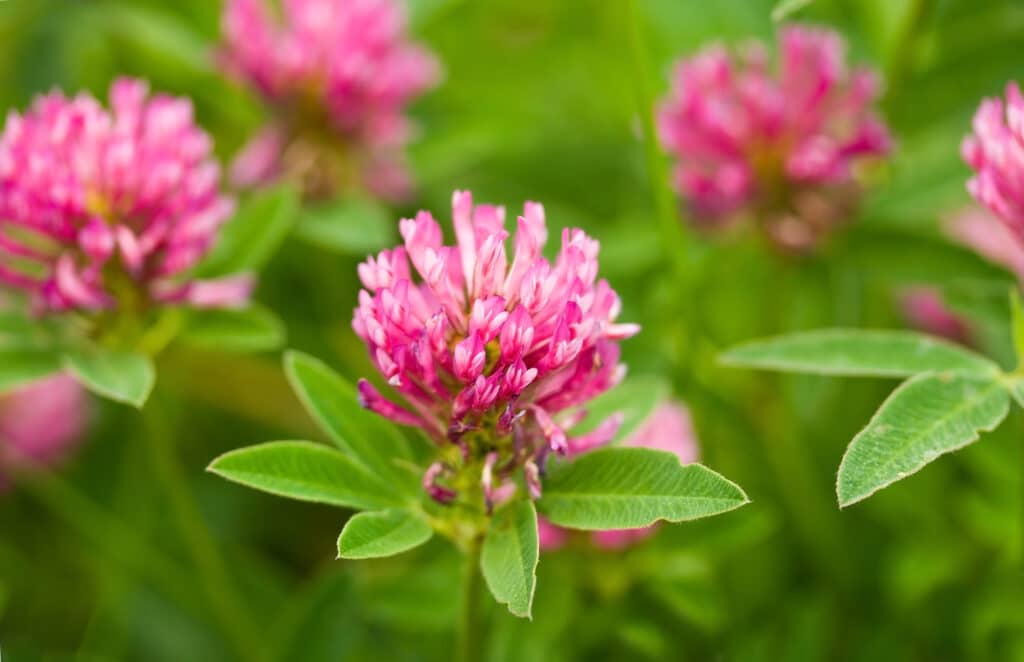 This is an herb that not many people are aware of, but once you learn about it, you won't want to go without it. When it comes to breast enhancement, red clover is a winner. Red clover has the ability to stimulate the natural estrogen hormones that are already present in your body. Red clover not only helps with growing boobs but firming your breasts as well. Many women turn to red clover for breast enlargement due to the increase of phytoestrogens it provides. Red clover provides a source of valuable nutrients that your body needs to increase your breast size such as vitamin C, calcium, chromium, magnesium, potassium and thiamine. If you're looking for ways how to increase breast size red clover provides other benefits as well. This natural herb can help lower cholesterol, relief of menopause symptoms and increased fertility. 
Fennel Seed 
This is one of our favorites as this herb is becoming more and more popular around the world. You may even notice that this ingredient is found in certain foods, the popularity of it is increasing and here's why. Many nursing mothers consume this ingredient to increase milk production and breast enlargement. Due to the high level of flavonoids that fennel seeds provide it improves and increases estrogen levels in your body which is what creates natural breast growth. The best part of this herb is that you can do so many things with it. You can add it to your food for flavor. You can add it to your creams and do a breast massage with it. You can add it to your hot tea or you can take it in the form of a supplement. Whatever your preference is they all work for breast growth and development.
Watercress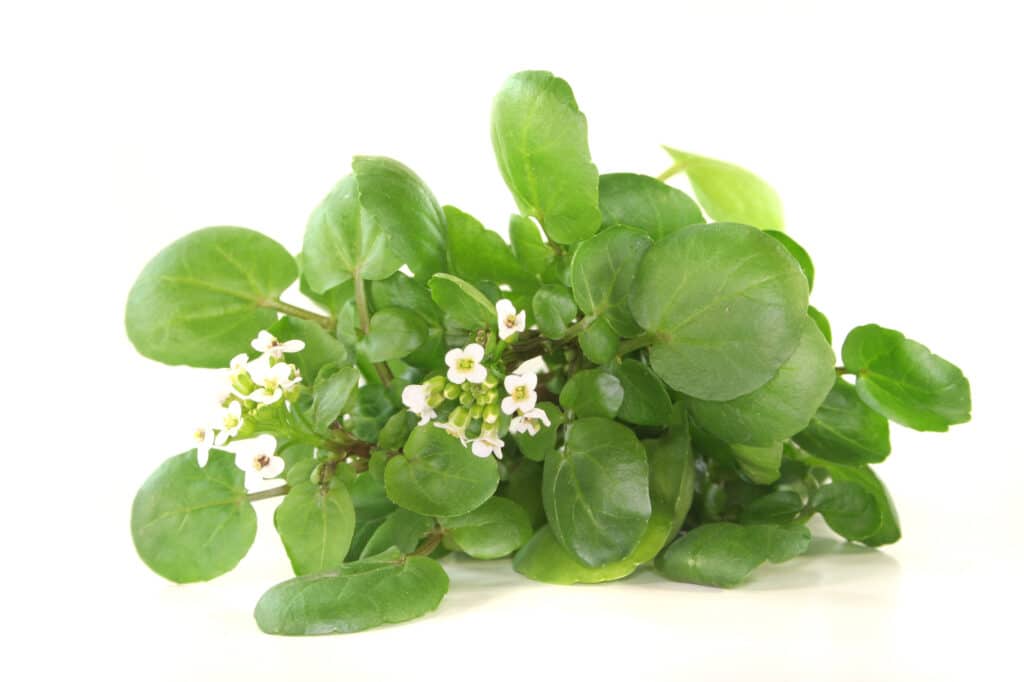 This herb is wonderful in breast enlargement and breast advancement. Watercress works by enhancing the levels of progesterone and estrogen in your body which is what leads to natural breast growth. Watercress has been known to bring firmness and elasticity back into the breast tissue where it was once lost. Many new mothers begin consuming this ingredient for many reasons, over time it's like having a breast lift without surgery. You can add watercress to your salads or sandwiches, where you can find in many local markets. If you're not big on the taste of this then you can take it in the form of a supplement as well. 
Fenugreek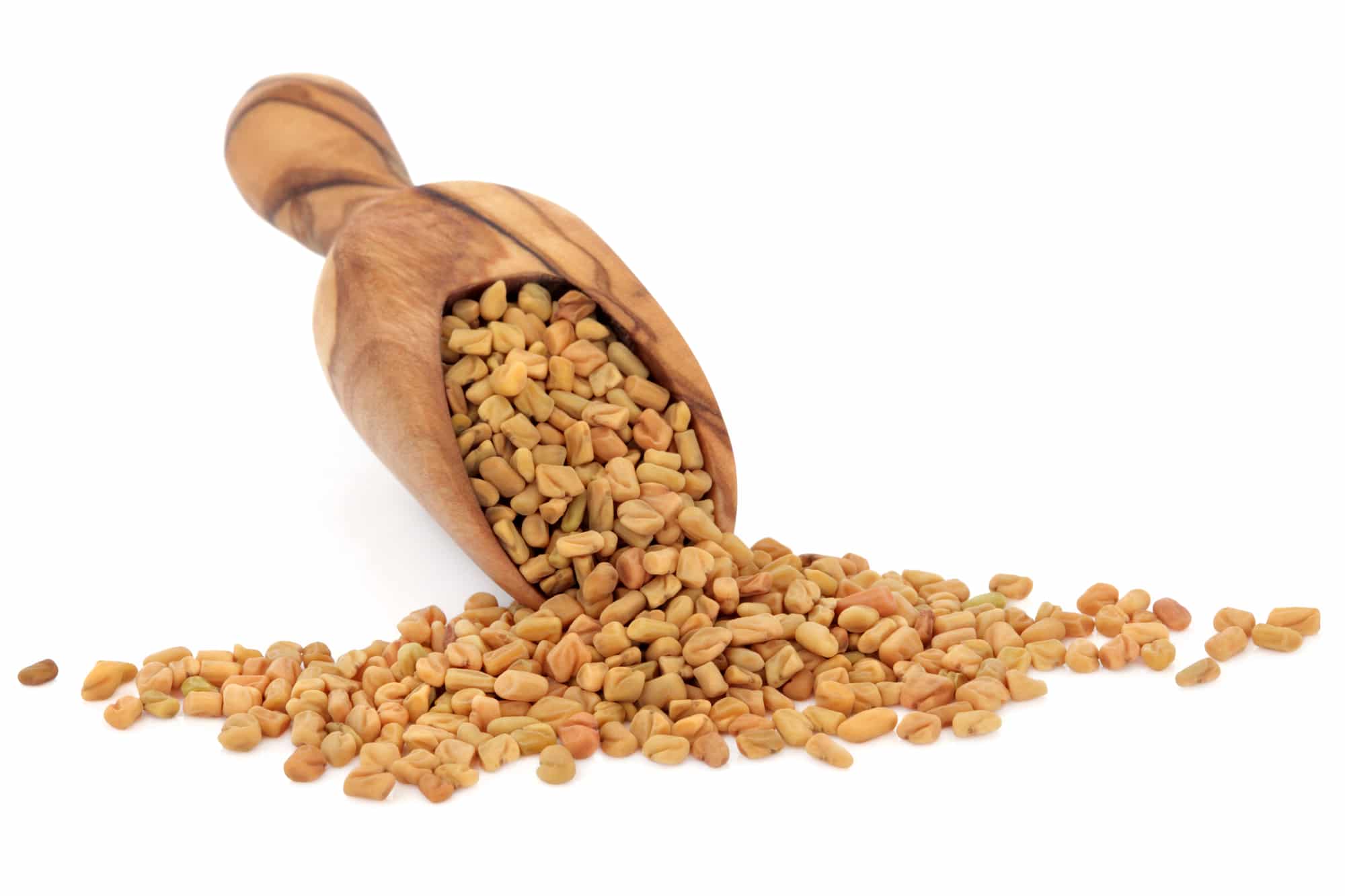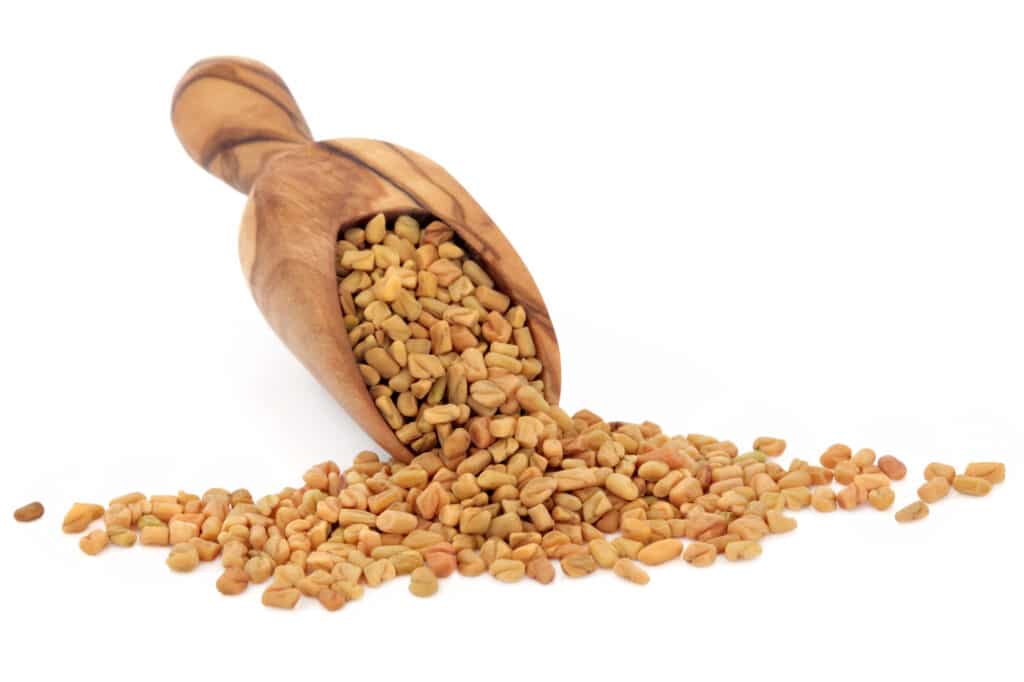 Not only is this one great for growing boobs, but also for the overall health of your breast tissue. This has been used as a natural breast growth for years and it is only getting more and more popular as time goes by. Fenugreek seeds contain a compound that is estrogenic leading to an increase in breast size. Combining fenugreek seeds with the proper diet and proper exercise is the way to get the most out of this ingredient. If you are a new mother who has a low amount of milk supply, fenugreek helps to increase your milk supply for all nursing mothers. 
What else can I do to increase breast size naturally? 
Now I know we mentioned that we were going to talk about ingredients to help increase your breast size, but we also want to give you a few other tips and tricks. Taking supplements, drinking breast enhancement tea, applying creams and all of the above is great, but what does this matter if you aren't using useful exercises and eating beneficial foods? Doing all of these with a healthy combination of foods, exercise and consuming beneficial herbs is going to get you to your goals of breast enhancement fast and effective.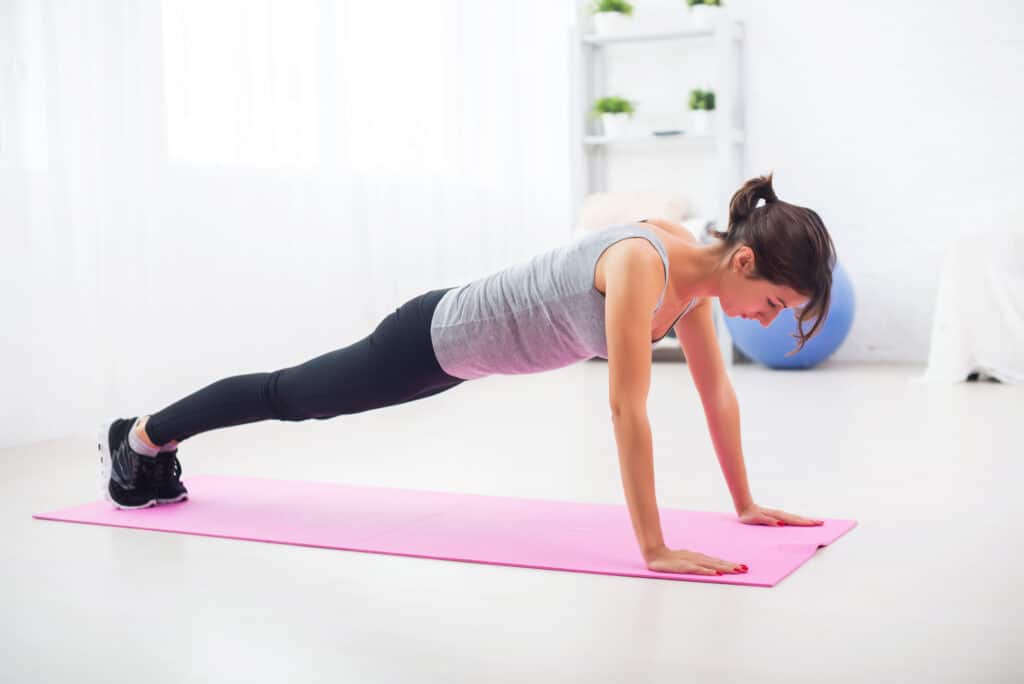 Focus on these workouts: 
Push-Ups – The most effective and traditional use of getting a chest workout. 

Chest Dips – This will not only work on your chest muscles but your triceps as well. 

Flat Bench Dumbbell Press – This workout targets the center of your chest pushing your breasts out, making them appear larger. 

Medicine Ball Pushups – This is just a more challenging way of doing regular pushups for a challenge. 
Stick to these main foods on your diet – Yes you can eat your way to larger breasts: 
Soy Milk and Soy Beans – Elevated in isoflavones which work by imitating estrogen in your body

Papaya – Supportive and effective in creating healthy breast tissue 

Leafy Greens – Contributes to breast tissue development 

Seeds – Flax Seeds take the win on this one, assists to enhance the estrogen levels in your body
Are there other options for natural breast growth?
No matter what your body goals are; bigger breasts, rounder breasts, fuller chest, increased elasticity in your chest are and so on, you should follow these daily. You can mix and match your workouts with different foods weekly, but the ingredients for increased breast size should be consumed every day. As an alternative or addition, there are specific breast enhancement supplements such as Bust Bunny that include all of these ingredients within one supplement, plus more.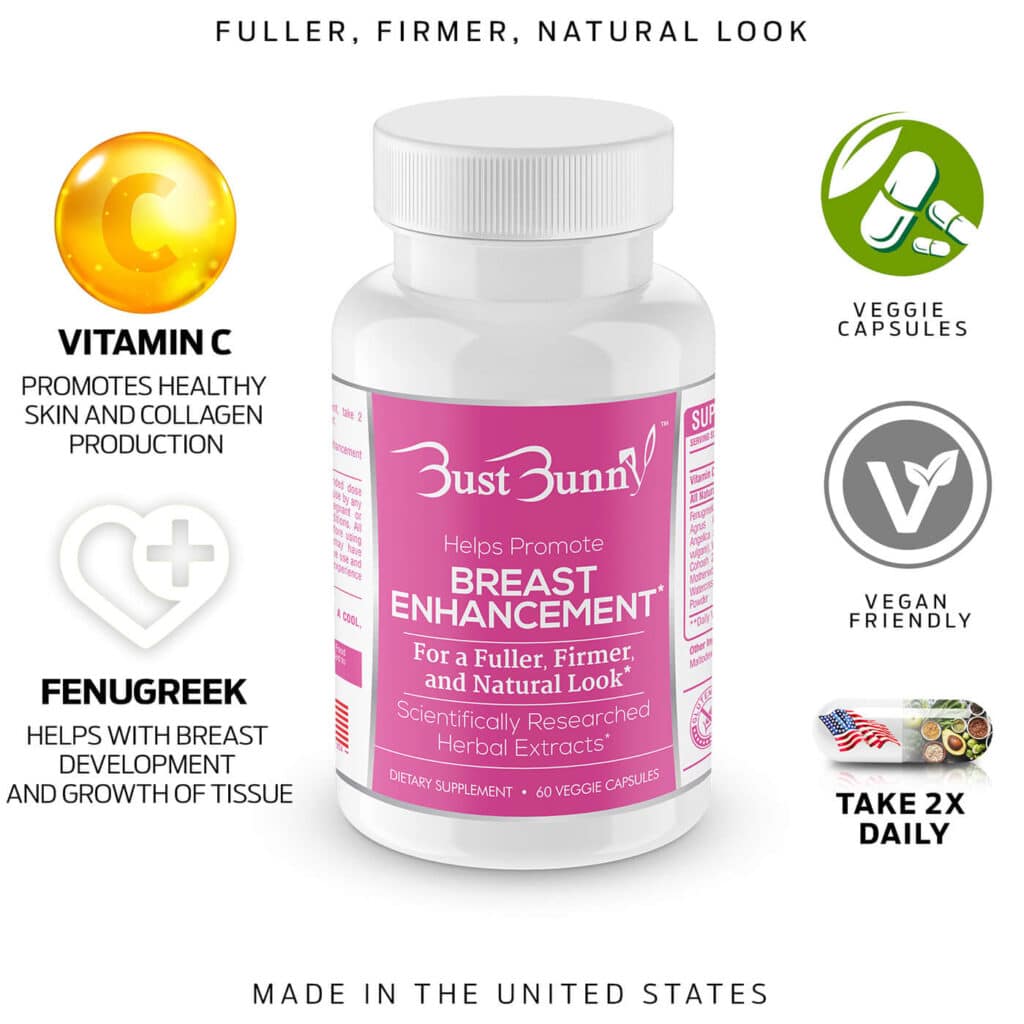 Although you may take these ingredients all separately we have noticed that people are more likely to take a supplement that has everything included rather than multiple supplements daily. Increasing any part of your body, chest, butt or muscles throughout your body takes patience and consistency. It is possible to avoid surgery and create increased breast tissue naturally, most see results within 2-3 months and begin noticing slight changes within the first few weeks. When taking the natural route it will take a bit of time and dedication to see a difference, but over time you will notice a significant difference. If you want to try a natural breast enhancement supplement in addition to these tips we've provided, use coupon code – "naturalb" or CLICK HERE to have it instantly applied.