Do you ever look in the mirror and think to yourself, "I wish I looked better."? Well, you're not alone.
In today's society, where a great deal of emphasis is placed on external appearance, both breast size and weight have become major issues that women struggle with.
Many women set weight loss goals but later become less motivated and hesitant because they fear their breasts may decrease in the process. It's no surprise that most of them wonder how to lose weight and get bigger breasts. They wish they had a magic wand to wave over specific parts of their bodies to get rid of excess fat in one place but not another.
As disheartening as it is to see your breasts shrink as you lose weight, it's important to note that when you lose fat, you will lose it all over. It's not possible to target specific areas for weight loss.
However, your breasts don't necessarily have to decrease in size as you lose weight. You can boost their appearance and fullness with a few exercise tricks, proper nutritional intake, breast massages, and natural breast enhancement supplements.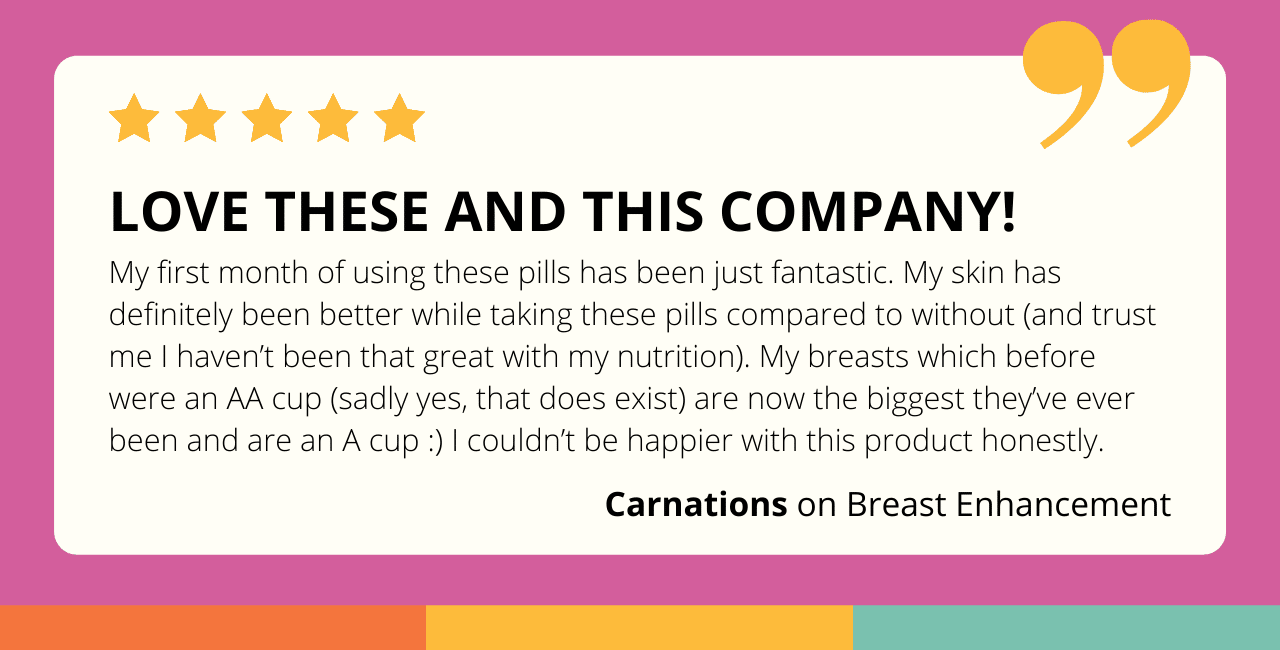 Read on to learn more about:
How weight loss affects breast size
How you can lose weight while keeping your boobs firm, perky, and fuller
How breast enhancement supplements work
What Happens to Your Breasts When You Lose Weight?
When you lose weight, the skin around your breasts loses elasticity and becomes less able to contract to your breast's already changing form. This causes your boobs to sag.
Boobs consist of fatty tissues which are responsible for fluctuating in size when you gain or lose weight.
However, some breasts contain more fatty tissues than others, which explains why changes in breast size differ among individuals when losing weight. For instance, when pear-shaped women ( those with small breasts and slimmer upper bodies but bigger buttocks, hips, and thighs) lose some weight, they usually experience a significant decrease in breast size.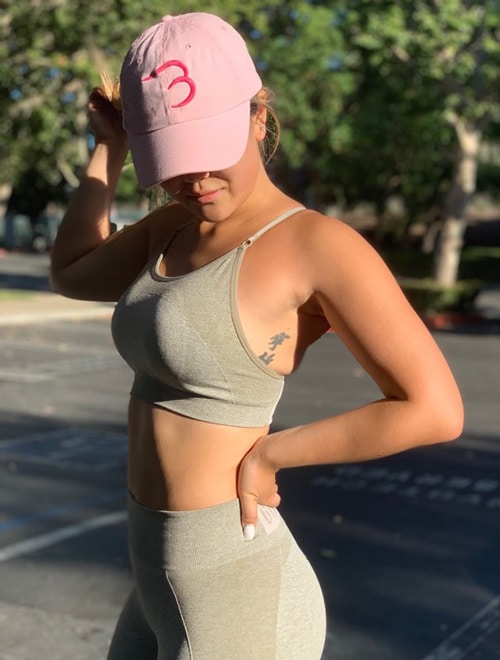 Apple-shaped women, on the other hand ( those with thinner hips and legs but have fuller busts, broader shoulders, and wider torso), tend to retain more breast fat during weight loss than pear-shaped women.
There are also some breasts made up of muscular flesh. If your breasts fall under this category, you're likely to experience a less noticeable breast decrease in size as you lose weight. That's because exercise burns fats while supporting muscle growth.
Now that you know what happens to your breasts whenever you lose weight, let's look at how you can lose weight and still keep (or enhance) your bigger boobs.
Muscle Gain Exercises
To develop bigger boobs while losing weight, you need to focus on the right exercise routine. When performed correctly and consistently, there are two exercises that can help tone and tighten your muscles by targeting particular parts of the body.
During exercise, it's crucial to focus on the pectoral muscles—located beneath the breast and connecting the arms to the shoulders. Strengthening these powerful muscles can help you lose weight and add more mass to your breasts.
Try out the following exercises to get bigger boobs while losing weight:
1 – Chest Exercises
Chest exercises engage your upper body, strengthen your pectoral muscles, and give your breast a lifted appearance. Some of the best breast enhancement exercises that any woman can try include:
Barbell bench press
Cable crossover
Push ups
Dumbbell press
These workouts will strengthen your arms and shoulders while developing your bosoms as you lose weight. Other benefits of exercising your chest muscles include improved breathing and good posture.
2 – Strength Training
Truth be told. Most women are skeptical about weightlifting because they are afraid of becoming too muscular.
Generally, this shouldn't be a big concern because it's more difficult for women to gain bulky muscle than for men. Because women lack the hormone testosterone, gaining serious muscle takes a lot more time and effort.
If your weight loss routine involves cardio exercises, you will likely lose both fat and muscle from your breasts. To avoid this, lift weights up to three times a week as part of your exercise routine to build up the muscles beneath your breasts and maintain their shape.
It's advisable to avoid light weights if you want results. Instead, opt for heavier weights that you can lift at least 8–12 times. However, for safety purposes, perform heavy lifting under expert supervision.
Extra Tip: To get the most out of your workout, incorporate chest exercises with weight lifting because both are focused on strengthening your pectoral muscles.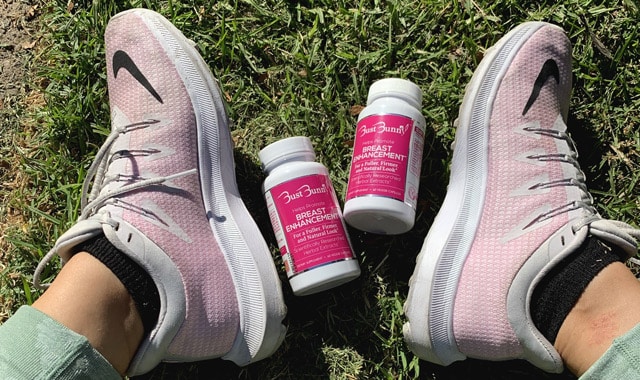 Focus On Your Diet
Diet plays an important role in weight loss and breast growth. Get proper nutrition and eat foods that will boost your phytoestrogen and estrogen levels. These hormones are responsible for the development of breasts.
Protein-rich foods are also essential in your diet since they help you build muscle while burning fat.
Even though cutting down on carbohydrates can help you lose weight quickly, you'll still need nutritious carbs in your diet to avoid losing your curves.
These are great foods to include in your diet:
Fenugreek seeds: Fenugreek seeds are a great source of estrogen, which stimulates breast growth. Add them to your salads or smoothies. Alternatively, mix the seeds with mustard oil, and use the paste to massage your breast.
Nuts: Nuts are rich in monounsaturated fats that are necessary for building breast tissue and stimulating breast growth.
Soybeans: Soybeans contain phytoestrogens, a hormone responsible for bigger boobs. It also contains isoflavones that fight free radicals and cells that cause cancer.
Milk: Milk contains estrogen, progesterone, and prolactin required for milk production and breast growth. It also has healthy fats that are necessary for breast growth.
Green leafy vegetables: Leafy vegetables are a good source of iron and calcium. They help with the growth and toning of your breasts as well as balance hormones in your body.
You also need to avoid foods with no nutritional value, like fries, sodas, ice creams, and more. They are rich in empty calories that lead to weight gain.
Create a meal plan, practice mindful eating, and drink a lot of water to achieve your goals.
I wish I knew about bust bunny years ago!!

I am on my first bottle and have taken it for a week and a bit, and I feel like I notice changes in size. I've had itchy and sore breasts here and there, which I love because I know it's working & it's satisfying. I've also noticed that my boobs have started to fill out in my bra.

Sooo good! I'm on my first bottle containing 60 capsules & I have 35 left. I'm looking forward to seeing the result after I finish my first 3 months. Will keep yous posted. Deffs recommend.

— Queen, NZ
About Bust Bunny
Bust Bunny has been at the forefront of helping women live better lives by improving their health and boosting confidence. The family-owned business began as a result of extensive scientific research, innovation, and our commitment to providing much-needed health and beauty products.
Having studied BioChem, and Marketing & Business Studies, Shawn set out to understand the health and beauty products that worked best for most customers. With support from his family, he conducted a study on customers' behavior, specifically their reviews.
He spent many hours going through hundreds of positive and negative reviews. He wanted to discover the truly effective ingredients —that would generate the most positive feedback, tens of thousands of positive feedback.
According to Shawn, "Everything can always be improved!" And that' is what he did.
He created high-quality products and ensured customers could easily access them through leading online retailers such as Amazon, eBay, and Walmart, as well as the Bust Bunny website itself.
Our two products, a breast supplement and a hormonal supplement, now boast thousands of positive reviews thanks to their ability to help women get firm and bigger boobs, boost the immune system, and alleviate PMS and menopausal symptoms.
In general, Bust Bunny products are designed to help women who:
Desire bigger breasts, achieved naturally
Are experiencing perimenopause and hormonal imbalance
Transgender individuals who are transitioning from male to female
Product arrived in 2 weeks. I have been taking it for 2 weeks, and I have noticeably fuller and firmer breasts, and as a result, stretch marks are now less visible. I have placed further orders so I don't run out.

— Joey, Australia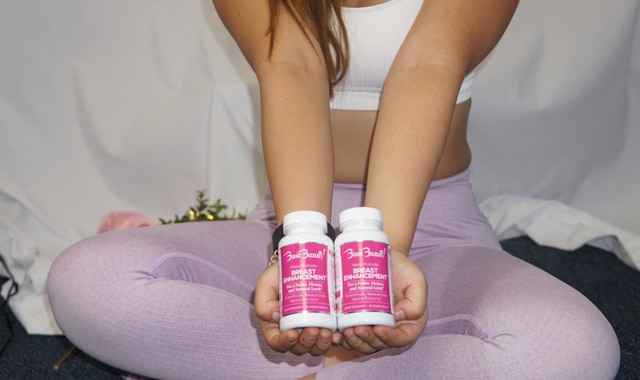 You Can Lose Weight and Still Have Bigger Boobs
An appropriate diet and specific exercises can help you lose weight while growing your breast. If you're looking to get better and faster results, include all-natural breast enhancement supplements in your diet.
Bust Bunny Breast Enhancement supplements contain a mixture of natural herbs and hormones that stimulate estrogen production. Estrogen is essential for breast growth because it causes fluid retention and activates the growth of breast tissue.
The supplement is not only affordable but is also suitable for women of all ages and body types.
Frequently Asked Questions
Is it safe to use Bust Bunny while on birth control?
Yes, many women use Bust Bunny even when they're on birth control. Most of them have given positive feedback on their experience with the product.
To date, we have not received any complaints or heard reports of complications from customers using Bust Bunny with other medications either. However, if you have any special medical complications or conditions, always consult your doctor first.
Will the supplement be effective if I am on a weight loss journey?
Yes, the supplement will be effective for anyone on a weight loss journey. The product has helped many women become healthier and control their body weight while improving the appearance of their boobs.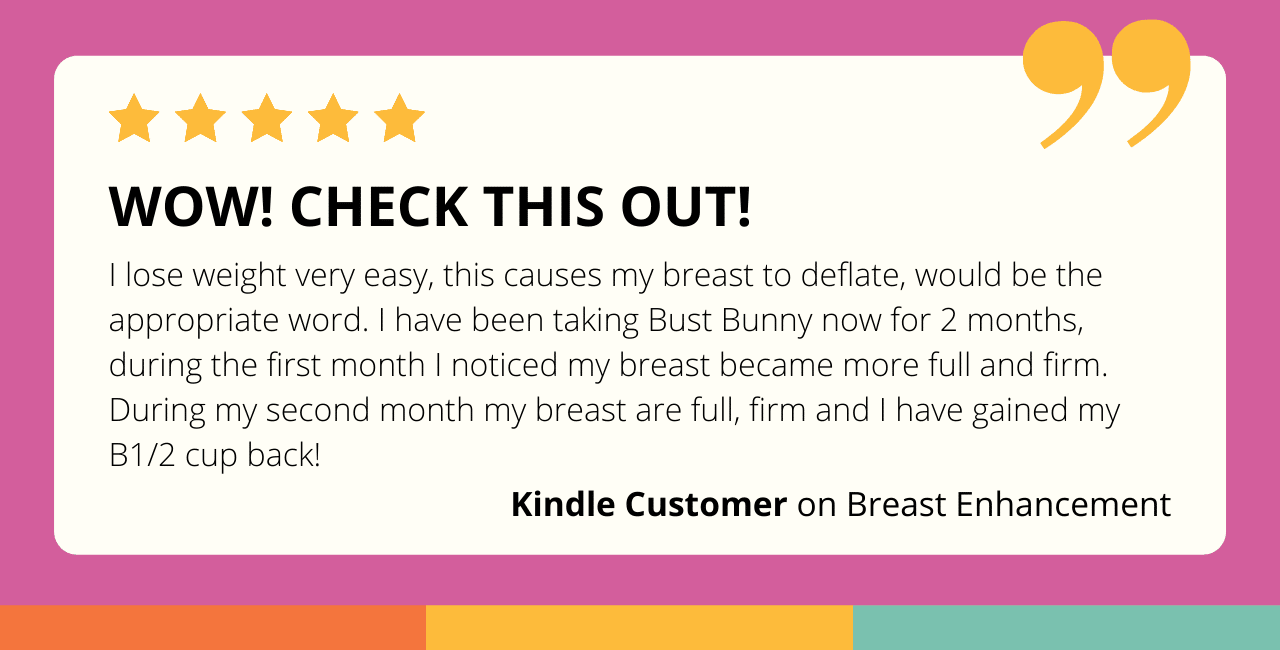 Share on Instagram: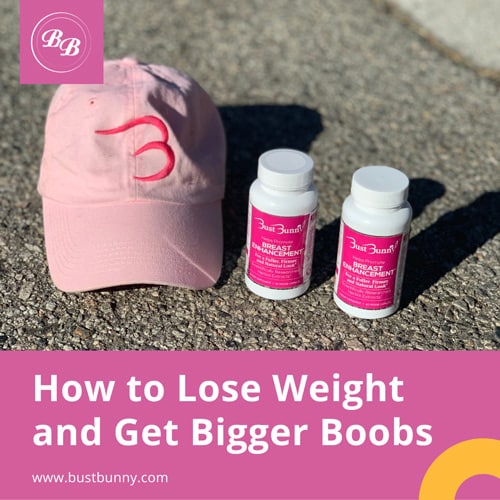 Share on Facebook: