Are your small breasts giving you sexual anxiety? We're here to tell you that's okay—it really is!
It's only natural with all the marketing, movies, celebrities, etc. swirling about everyone's everyday life depicting women with knockout figures with larger-than-life breasts.
That kind of marketing can bring down even the most confident of people.
But it's okay. We love your small boobs—and you should too!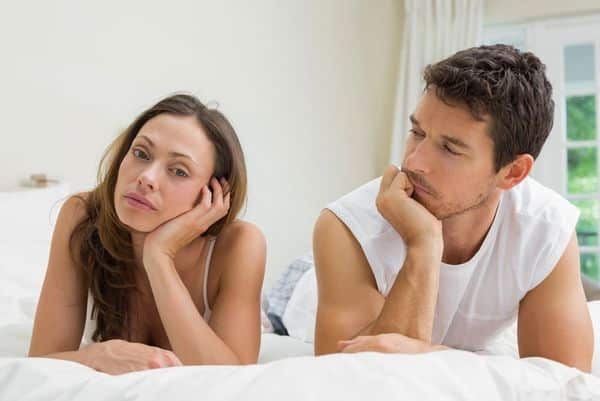 We also know that anxiety (of any type) is a terribly and difficult thing to overcome. It's not your fault—that's just how humans are wired.
We should start by saying that most of the men and women we've encountered cared very little whether or not your breasts were big or small, but that's not the point here.
There may be other reasons why when it comes to sex you are a little embarrassed or bashful. Some of it is the pressure put on your by society, but other times it could be chemistry. Having small breasts could mean that you lack "normal" level of estrogen. This not only doesn't allow your breasts to develop as you may like, but it also can do damage to your libido.
Luckily, that's nothing that can't be undone with a little bit of hard work and research. Oh, wait we did that for you!
Here's how to cure your sexual anxiety brought on by your small breasts.
Start with Bust Bunny's Scientifically Researched Herbal Extracts.
That's right! It's that simple. And we're not just writing this because we sell the supplements—they really do help!
Take it from the thousands of women already reaping the benefits of Bust Bunny. These women have gradually increased their cup sizes making them more comfortable in their own skin. Try it for yourself today! Use coupon code "nomoreanxiety" for 10% off or CLICK HERE to have your coupon instantly applied.
The natural ingredients found within help get that much-needed estrogen flowing.
Here's how Bust Bunny helps increase your estrogen levels, and thus, increase your libido.
Chasteberry
When you eat a chasteberry, it activates your pituitary gland, which is located in the brain. This stimulation releases prolactin, which is a hormone that helps female mammals produce milk (like the word lactate), and regulates your estrogen and progesterone hormone levels in your body.
So how is that related to bigger breasts? Studies have shown that higher prolactin levels are greatly associated with larger breast size, since prolactin receptors can be found in the mammary glands where breast milk is produced. Estrogen increases the growth of breast tissue, and studies have shown that larger breast sizes were notably linked to higher progesterone levels!
Wild Yam Root
Wild Yam Root has an abundance of diosgenin, which is a chemical that mimics estrogen in the female body.
Wild Yam Root also contains copious amounts of phytoestrogens (mentioned above as diosgenin) which break down in your body as estrogen
Red Clover
Like Wild Yam Root, Red Clover provides your body with phytoestrogen, this one called genistein.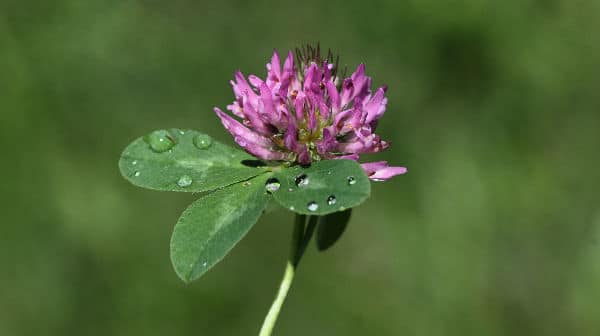 Genistein attaches itself to your oestrogen receptors which control breast growth. That's right, the Red Clover found in Bust Bunny naturally and efficiently promotes healthy breast enlargement by acting as a catalyst in a process that is already happening in your body.
There are many other ingredients in Bust Bunny that help stimulate your estrogen levels. You can find a list of them here. Don't wait—start taking Bust Bunny today.
Bust Bunny should be at the top of your list when you're trying to decrease your sexual anxiety because of your small breasts.
Eat Healthy
This should come as no surprise. A healthy diet and moderate exercise have been proven to solve many health problems we face as not only women, but human beings.
Therefore, you should supplement your diet with estrogen-rich foods.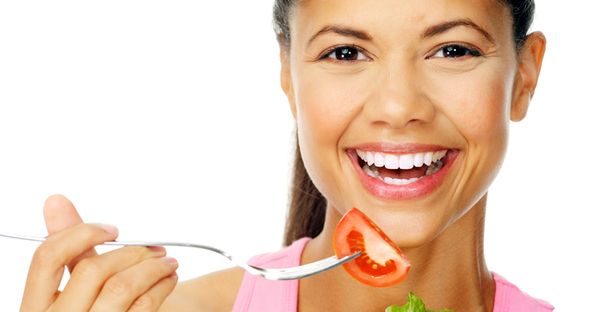 Lima beans, lentils, soy, flax seeds, and dried fruits have estrogen in abundance. They should be a necessary part of your diet—no excuses.
Eating foods packed with estrogen will not only start to facilitate breast growth, but it will also start to increase your confidence. Eating right helps you get more sleep which reduces stress, and, well, you can see where we're going with this. Less stress = more confidence. That's all there is to it!
Give Yourself a Massage
A good breast massage will stimulate the circulation in your breasts (while simultaneously releasing hormones like estrogen and prolactin) increasing your cup size and helping you not only get familiar with your breasts, but it can be a fun activity for your partner as well!
Getting to know your body will cause you to be more confident with it.
Before you give yourself a breast massage, let's go over some preliminary and precautionary measures:
If your skin is too sensitive, avoid giving yourself a breast massage
Remember that a good boob massage takes time—allow months for lasting results
Avoid your nipple area during a breast massage—it can get too sensitive
Now let's get into the massages! We've written exhaustively about them—and you can find that here!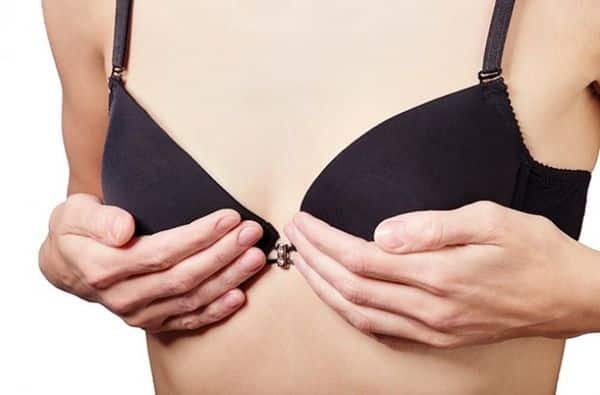 Living a healthy lifestyle brings you so many benefits to your breasts and your overall health.
Anxiety is not an easy thing to beat—but you can do it! It starts today. There is nothing wrong with enhancing your body parts as long as it is safe and natural. This was the purpose in creating Bust Bunny. We want women to love themselves and gradually get to a point safely where they are happy! Join today using coupon code "nomoreanxiety" for 10% off or CLICK HERE to have your coupon instantly applied.
There are some instances of sexual anxiety which can lead to severe depression. In those instances, we encourage you to live your life every day to the fullest. If things start to get too down, know that we're always here for you.
Getting out of your funk and into a satisfied renaissance starts with having more confidence in your body. You're beautiful as is, but we know there's always that nagging voice inside of you. Bust Bunny can help! Follow the steps above to find your cure for sexual anxiety brought on by your small breasts. You're not alone!