For women, breasts are a sentimental part of their bodies and serve more than their biological function of producing milk for infants. They're a strong symbol of femininity and play a critical role in sexual attraction.
But did you know that your breast size changes almost 6 times in a lifetime? This change normally results from various factors, such as:
Aging: As you age, estrogen levels decrease, and your breast tissues dehydrate, lose elasticity, and decrease in size.
Weight loss: Breasts become smaller after weight loss since they contain breast and fat tissues, conduits, and lobules, which also reduce in size.
Contraceptives: Birth control pills have estrogen and progestin, which may stimulate breast growth.
Breast diseases: Some diseases like mastitis and breast cancer cause inflammation and loss/gain of breast fat tissues, causing the breasts to reduce or increase in size.
The decrease in breast size can be devastating and greatly affect confidence.
However, some people are also born with genetically smaller boobs and want to increase their cup size for a fuller look.
The good news is that there's hope. There's no need to go under the knife to get bigger, perkier breasts. Natural alternatives, such as breast massages, exercises, and breast enhancement supplements are cheaper, safer, and easier.
If done consistently, these easy tips will naturally enhance your boobs and make them look even more voluptuous.
1 – Eat Rich Foods for Breast Enhancement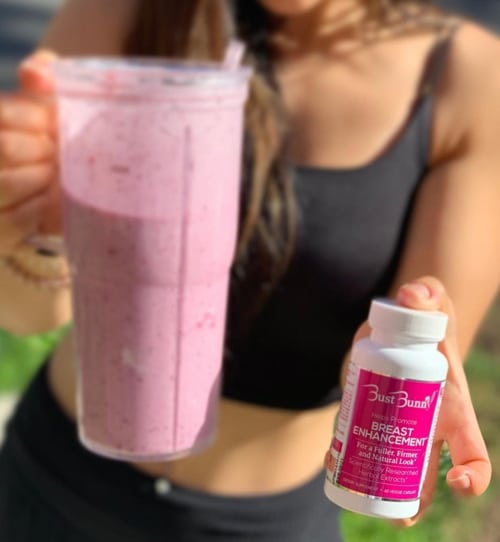 Breasts first increase in size during puberty because of estrogen, progesterone, and growth hormones.
And even though our bodies release hormones throughout our lives, eating foods rich in them will help facilitate the breast enhancement process.
Let's take a look at some of these foods in the table below:
| | |
| --- | --- |
| Breast Enhancement Foods | How It Works |
| Milk | Breast tissues have fats derived from fatty foods. Consuming whole milk (which is rich in fat) will, therefore, help increase breast size |
| Soya | It's high in phytoestrogens and isoflavones, which work like estrogen to enhance breast growth when consumed |
| Nuts | Rich in monosaturated fats, which help build breast tissues |
| Seafood (oysters, prawns, shellfish) | Rich in manganese and omega-3, and stimulates the production of estrogen that enhances the growth of breast tissues |
Taking foods rich in vitamin C can also help with your breast growth. Your body needs vitamin C to produce collagen, a protein that helps to tone and firm the skin around your breasts, resulting in perkier boobs.
Also, remember to include green leafy vegetables in your daily diet. They'll help to firm your breasts and prevent the production of male testosterone (even in women). This results in higher levels of estrogen in your body, further facilitating the breast enhancement process.
2 – Do Breast Exercises Regularly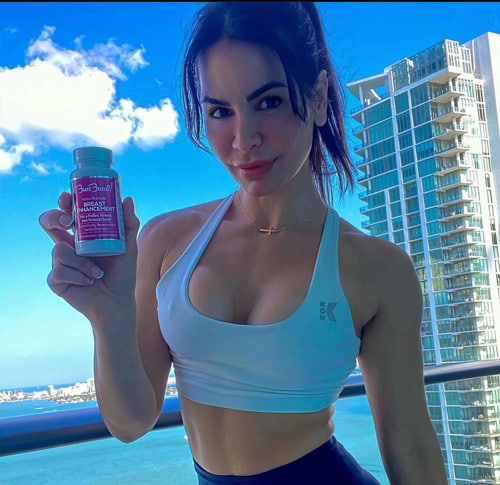 Breast size depends mainly on a combination of body weight, genetics, and most importantly, lifestyle.
Weight lifting and intensive training contract and relax your pectoral and chest muscles, resulting in a more defined and sculptured look.
Also, when you regularly do exercises that target your breasts, they help tone and firm your breast tissues.
The best part is that these exercises can be done from home without weights or props, making your road to perkier boobs as natural and convenient as possible.
Here are some breast exercises you can practice:
Push-Ups
Get into the plank position and place your hands firmly on the ground with your arms directly below your shoulders.
Keeping your back straight, lower your body to the ground, ensuring your stomach doesn't touch the floor.
Bring your body back up. This is one push-up.
Repeat this movement at least 10–15 times per set for 3 sets.
Wall Press
Stand in front of a bare wall with your palms flat against it at shoulder level.
Bending your elbows, lean towards the wall until your chin or chest touches it.
Hold this position for 2–3 seconds then return to your initial position.
Do this at least 10 times per set for 3 sets.
Horizontal Chest Press
Stretch your arms in front of your body then bend them at a 90-degree angle.
Open your arms wide and bring them back together.
Do 3 sets, each set going for a minute.
3 – Regularly Use a Breast Enhancement Massage
Massaging your breasts activates the adipose tissue, which secretes prolactin, the hormone that stimulates the growth of breast tissue.
When you massage your boobs, you increase the blood circulation in your breast area, promoting their overall health. This not only makes your breasts bigger but also leaves your skin firmer and toned, reducing the appearance of wrinkles.
Natural oils like flaxseed, fennel, and fenugreek oils are the best for administering a breast massage because they stimulate breast tissue growth, resulting in larger and perkier boobs.
There are different types of breast massage, some requiring only 15 minutes; others only take up to 90 minutes.
Here are simple steps for a breast massage you can do by yourself:
Move your hands around both your breasts gently but firmly, in a circular motion, with your right hand going clockwise while your left hand moves counterclockwise.
Do this at least twice per day for 15 minutes using massage oil.
Expert Tip: Ensure you do the massage within the specified time (15 minutes) because rubbing your breasts for too long can make them sensitive and swollen.
4 – Invest in a Breast Enhancement Supplement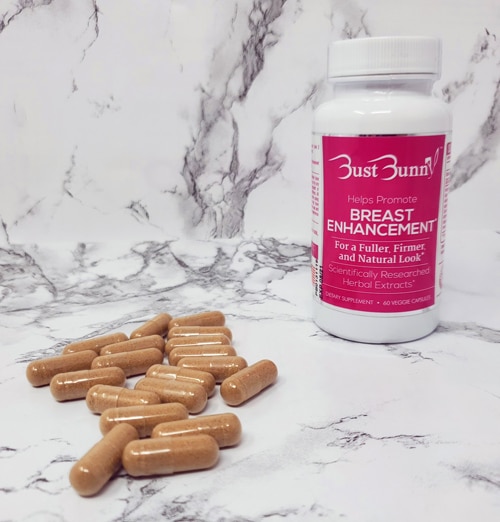 The best way to get bigger boobs naturally is by using breast enhancement pills, which are also safer and cheaper than going under the knife.
While we can't tell the effectiveness of all the breast enlargement pills on the market, we can talk of Bust Bunny's, which is backed by hundreds of positive reviews online.
See what Jami had to say after her first purchase of Bust Bunny Breast Enhancement pills:
"…In the 3 months of my first order, my boobs went from a B cup to a D!"
– Jami, United States
Bust Bunny Breast Enhancement supplements are made in the United States at an FDA-compliant facility using all-natural, vegan-friendly ingredients that prevent allergic reactions and skin breakouts.
The supplements' effectiveness stems from our scientifically developed technique, which combines 13 of the best breast enhancement natural herbs with the hormones in your body
The table below shows some of the ingredients in our breast enlargement supplements and the role they play in increasing your breast size:
| | |
| --- | --- |
| Ingredient(s) | What It Does |
| Vitamin C | Facilitates the production of collagen which firms the breast and prevents sagging |
| Chasteberry | Stimulates the release of prolactin whose high content is associated with bigger breasts |
| Flaxseed, red clover, wild yam root | Have phytoestrogens which promote breast tissue growth |
| Fennel seed, fenugreek, motherwort | Are herbal breast milk-producing herbs (galactagogues) that are highly associated with breast growth |
For a maximum confidence boost, our formula combats breast sagging to ensure that even with the size increase, your breasts will remain perkier, rounder, and fuller.
And it doesn't end there: The Bust Bunny breast enhancement supplements highly contribute to better overall health—acne-free skin, reduced menstrual pain, and happy moods.
"…after only 1 week my breasts were noticeably fuller and more rounded…Yay! My skin is also much clearer and brighter…"
– Wmar7042, United States
5 – Do Yoga Exercises for the Breast
According to a recent study, yoga plays a critical role in breast enlargement by expanding your chest, allowing the bending of large muscles, and highly improving your flexibility.
Some yoga poses increase the fat and glandular tissue in the breast while others tone the muscle that provides support. The overall results are perkier, bigger, and rounder boobs.
Below are some beginner-level yoga poses for your breasts that you can practice at home: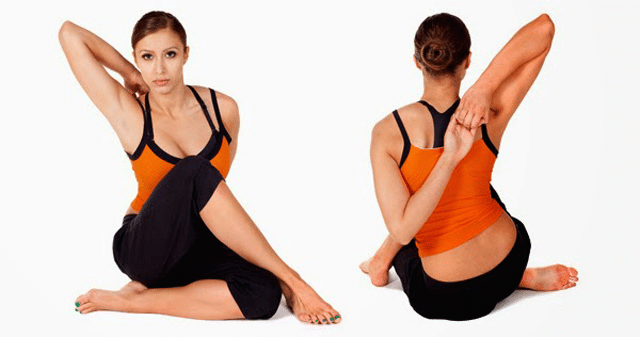 Cow Face Pose (Gomukhasana)
The cow face pose stretches the chest, builds the breasts muscles, and increases breasts' elasticity.
How to Do the Cow Face Pose
Sit down in a lotus position.
Lift your right hand up to your shoulder position level, then place your palm on your back.
Bring your left hand to your back to touch the other palm.
Stay in this position for 5–10 seconds then return to the lotus position.
Repeat daily for 2 weeks.
Cobra Pose (Bhujangasana)
The cobra pose stretches the bust area, strengthens breast muscles, tones the stomach, and firms the buttocks.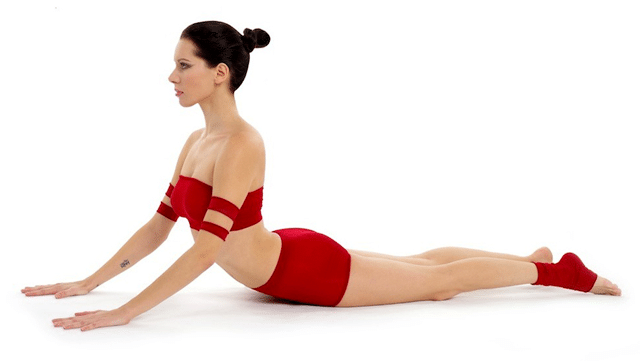 How to Do the Cobra Pose
Lie down flat on your stomach.
Keep your legs close with the heels together.
Raise your body as high as possible, looking up and keeping your palms on the floor.
Hold the position for 5 seconds then slowly return to the original posture.
Repeat 5 times every day.
Achieve Your Goals of Perkier Boobs With Bust Bunny
All these tips will help you to get bigger breasts naturally, but breast enhancement pills will help quicken the process.
At Bust Bunny, customer satisfaction is our top priority; that's why we ensure you get the safest and healthiest products for your breasts and overall body.
Our Breast Enhancement supplements are completely gluten-free, vegan-friendly, and made with all-natural breast enlargement ingredients for maximum results.
So, try them today, and you'll marvel at your results after a few weeks, just like Dartisha:
"I've been using Bust Bunny for almost a month and my breast are fuller and firmer…thanks Bust Bunny."
– Dartisha
Share on Instagram: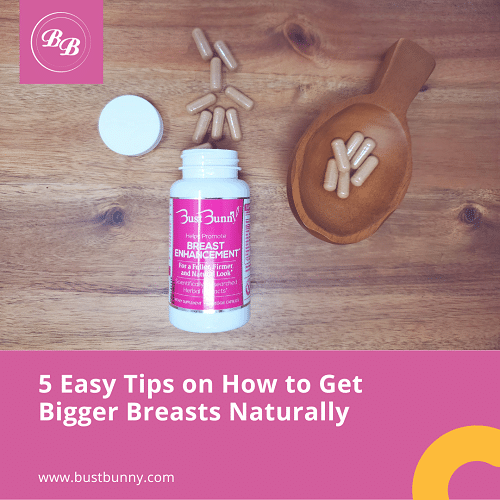 Share on Facebook: